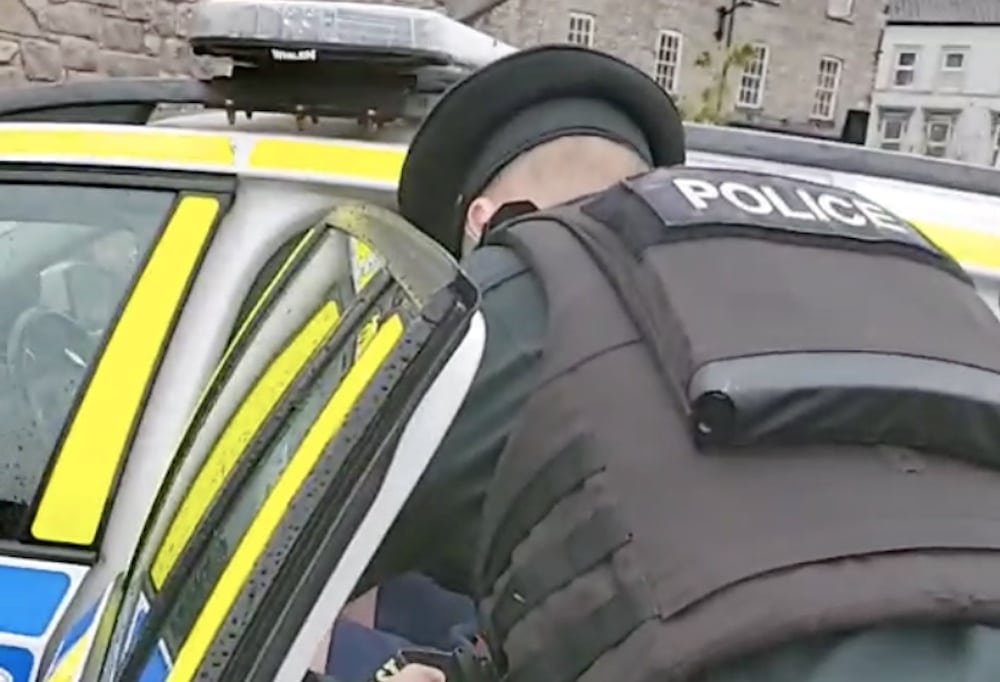 A man has been arrested in Armagh following an online operation carried out by a group claiming to be "protectors of innocent children in the UK and Ireland".
The online 'sting' saw a 32-year-old man apprehended by the group in the Dobbin Street Lane area of the city on Sunday afternoon.
A live Facebook video of the operation, which lasts more than 30 minutes, was shared online and has since been viewed more than 60,000 times.
The man was subsequently arrested by police in the car park; he was handcuffed and placed in the back of a patrol car.
A police spokesperson told Armagh I: "A 32-year-old man was arrested in the Dobbin Street area of Armagh on Sunday, July 23 on suspicion of attempted sexual communication with a child.
"He was later released on strict bail to allow for further enquiries."
Sign Up To Our Newsletter