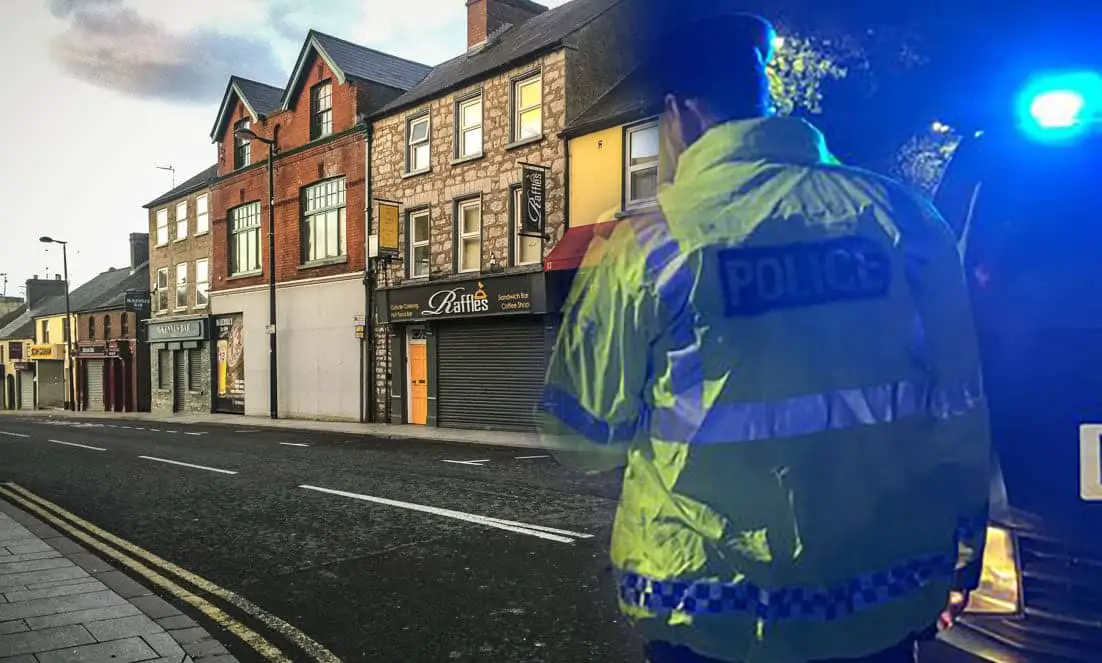 A 19-year-old man has appeared in court following the stabbing of a teenage boy in Armagh city centre on New Year's Eve (Saturday).
Oisin Smith, of Legar Hill Park in Armagh, appeared at a special sitting of Lisburn Magistrates' Court this morning (Monday) charged with grievous bodily harm, possession of an offensive weapon with intent to commit an indictable offence, wounding with intent to do grievous bodily harm, and grievous bodily harm with intent.
The incident occurred in the Lower English Street area of the city. The 17-year-old alleged victim was taken to hospital at around 10.30pm.
A police constable confirmed that he could connect the defendant to the charges to which Smith, appearing via videolink at Banbridge Custody Suite, confirmed he understood.
A prosecution solicitor told the court that there was "actually no objection to bail" with some conditions attached.
The constable said police were satisfied that if Smith was released on bail that he be prohibited from consuming alcohol and was excluded from entering the defendant's estate.
Defence solicitor Jarlath Fields told the court that both parties "are known to each other and they were friends up until this particular incident".
"There are very delicate issues in relation to disclosure…[that] I don't want to go into at this particular time…it informs the police decision not to object to bail."
He added: "…there will be very little or no risk in reoccurrence of this matter."
At this point, District Judge Eamon King rose to listen to the facts behind the case, which were not heard in open court.
On his return, a few minutes later, Judge King, addressed the defendant, stating: "You are charged with a serious matter, however the police have no objections to bail and the court has been told that there is an ongoing and live police investigation with the result that there will be no further details open to the court."
Smith was released on his own bail of £350 to reside at a police approved address. He was also ordered to have no contact with the defendant, or any potential witnesses in the case.
He was barred from any licensed premises and from taking alcohol. He must also submit to a preliminary breath test if required. He was also excluded from entering the defendant's estate.
The case was adjourned for two weeks, with Smith to reappear at Armagh Magistrates' Court on Tuesday, January 17.
Sign Up To Our Newsletter