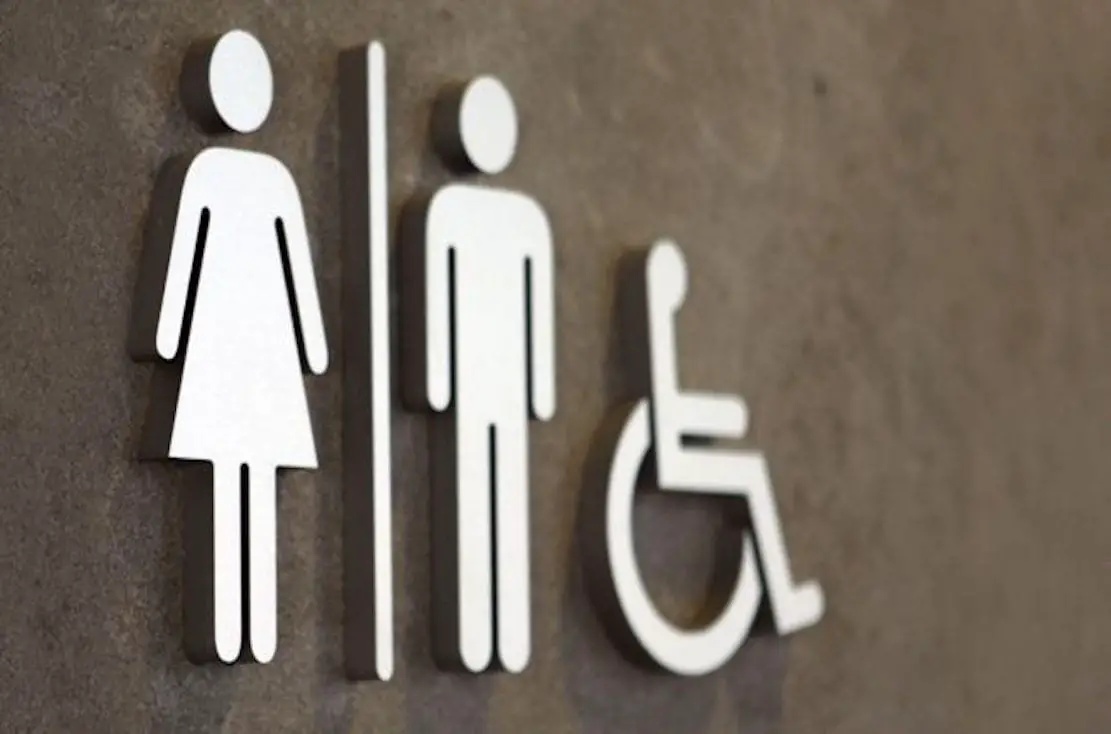 A major review of future public toilet provision across the whole of the ABC borough is about to begin.
And the details and timescale involved in the exercise will go to a meeting of council's environmental services committee sitting tonight (Tuesday), for consideration.
The exercise will look at whether there is too much – or perhaps not enough – public toilet facilities across the Armagh City, Banbridge and Craigavon Borough Council area.
It will involve consulting with unions – as decisions will no doubt involve staff – with recommendations to come back with a view to implementing next summer or autumn.
There will be public consultation too as part of the exercise.
The reivew has been described as a "major piece of work".
Currently council operates public toilets in 33 separate locations across the borough.
Most of these  – a total of 14 – are within the former Armagh City and District Council area, listed namely as Dobbin Street, McCrum's Court, The Shambles, The Mall, Palace Stables, Markethill, Richhill, Middletown, Tandragee, Clare Glen, Poyntzpass, Killylea, Ardmore/Ballinahone Cemetery, and Loughgall.
The majority of toilets are opened, cleaned, maintained and closed by council staff.
Outside contractors maintain and clean two 'automatic cubicles' at Castle Lane in Lurgan and Kenlis Street in Banbridge. In addition, there are some 'semi-permanent' portable toilets at different locations throughout the borough.
Councillors attending Tuesday's environment services committee will be informed that the review is intended to "assess the adequacy of the current toilet provision, its quality and the effectiveness of their management and associated costs".
It will examine where toilets are provided across the borough, their condition and current usage levels, while looking at current levels of maintenance and staffing requirements.
It will "evaluate the need for the current toilet provision" and consider if there are too many or not enough public loos to meet demand at specific locations.
It will gauge "not only the quantity but quality of the toilet service provision to residents and visitors" and identify the specific costs of providing these facilities, while looking at the situation in other council areas.
The outcome of the review will see a number of options to consider how the current public toilet provision can "better meet the current and future needs of both residents and council in terms of both cost efficiency and effectiveness".
The intention is to begin in January, by identifying all public toilets, review opening/closing times, usage levels, condition, maintenance levels, cleansing schedules, costs and other issues.
The provision and positioning of toilets throughout the borough will be examined in light of requests for additional sites and the long term provision of portable toilets at some locations.
Consultation will take place with trade unions and staff at the end of January, to enable proposals to be identified for "possible harmonised approaches".
A draft report would be produced by mid-March.
This will provide an overall opinion on the review, detail findings of the audits and make recommendations for councillors' consideration to "improve the service where appropriate".
Any changes would begin to be implemented in the summer or autumn.
Tuesday's meeting will see agreement being sought for the terms of review and timeframe, but will go back to full council later in the month for approval.
Sign Up To Our Newsletter