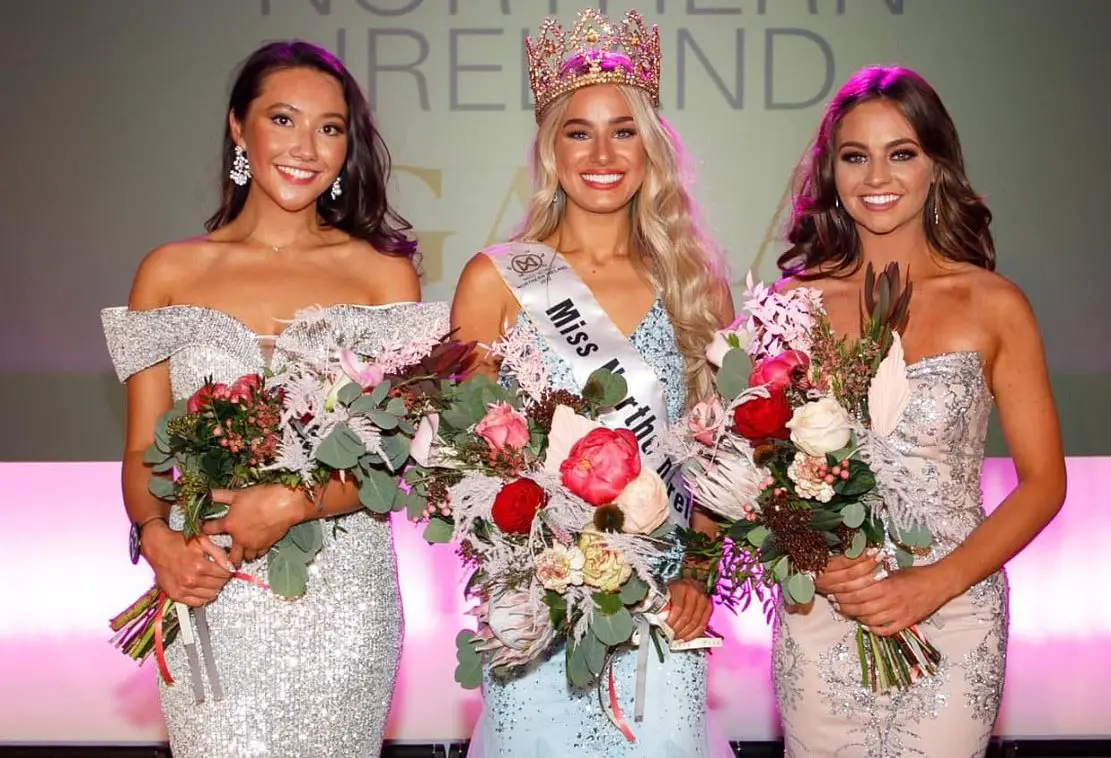 Young women can be whatever they want to be.
That's the message from Richhill teenager Lucy Johnston, who came second in the Miss Northern Ireland competition on Monday.
Nineteen-year-old Lucy was among 24 girls vying for the coveted title, with Portadown contestant Poppy Smith taking second runner-up place.
Other finalists from Co Armagh were Aoife McGurgan and Beth Preston, with the overall title of Miss Northern Ireland being won by Daria Gapska from Ballymena.
Lucy,  who is still coming "back down to earth" after her success, brought her message of female empowerment to the event which was held at the Europa Hotel.
She works in two male-dominated industries. She is a part-time style director at local firm, Toasted Wood, and her job entails burning wood with a blow torch for interior and exterior design.
She also teaches in the family riding school, Lodge Equine Stables in Richhill, helps mum Lesley to produce young stock, and competes.
"In my job, I'm a woman in a man's world, and my sport is one of the only ones in the world where man and women compete against each other as equals," she said.
"I want to get the message out to girls to feel empowered and that they can be whatever they choose and whoever they want to be."
Lucy, who was originally spotted on Instagram by the organisers of the beauty pageant, said the whole experience had been amazing and that she had not only made wonderful friends but had grown in confidence.
"The month beforehand was non-stop with events like go-karting and a talent night. We stayed in the Europa from Saturday to Monday, and everyone was so nice. There were 24 girls and we all got on really, really well," she said.
"I still can't believe it. It was just such fun and I have met the best friends. We also did a lot of charity work and I raised £2,000 for the Cancer Fund for Children so it was rewarding as well."
Lucy not only went home with a year's supply of beauty, skin and hair products from the sponsors,  but she has also been signed to ACA Models.
"It's such a good opportunity and I would recommend it to anyone. I would love to do it again," she added.
Sign Up To Our Newsletter