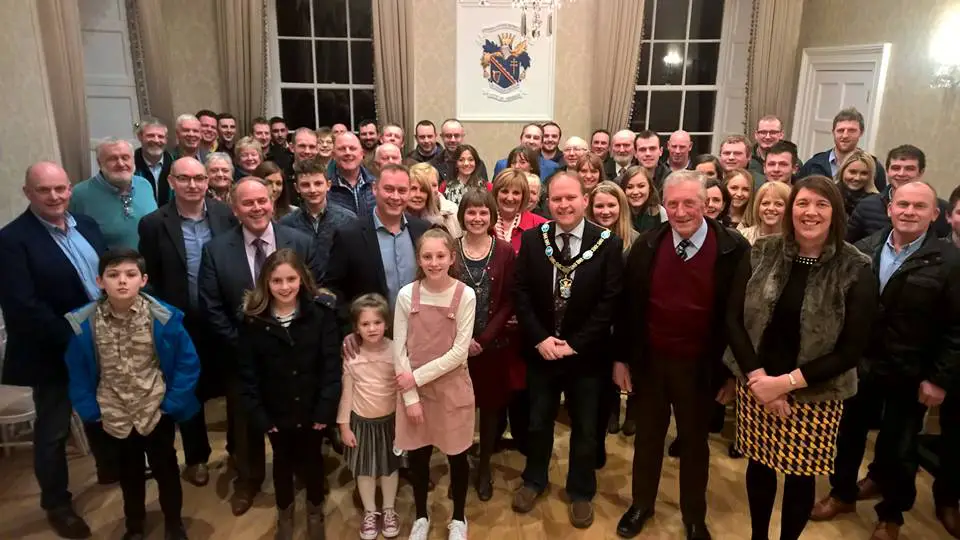 A special reception has been held in the Palace in Armagh to recognise the sterling efforts of the organisers of the Livingstone Tractor Run.
The event, held each year in December, has raised tens of thousands of pounds for good causes, drawing tractors and participants from all parts of Ireland, north and south.
Lord Mayor Gareth Wilson hosted the reception for the Livingstone family and those involved in the mammoth organisational task which the annual outing involves.
In 2016, 712 tractors turned out. But last month over 730 tractors of all model and vintage gathered at the starting point at Armagh Business Centre, on the Hamiltonsbawn Road, weaving a route around the district before returning.
The effort set a new record and raised more than £53,000 for the Northern Ireland Children's Hospice and the Southern Area Hospice.
Lord Mayor Gareth Wilson said he was delighted to host a "brilliant evening" and congratulated Cedric Livingstone and all involved.
"It takes a massive effort to run this event each year and it just keeps growing," he commented.
"The whole team, along with Ben Sergeant, a key sponsor, make sure this event works so well, thanks to all the hundreds of people who donate and bring their tractors."
Plans are already underway for next year's big event.
Sign Up To Our Newsletter