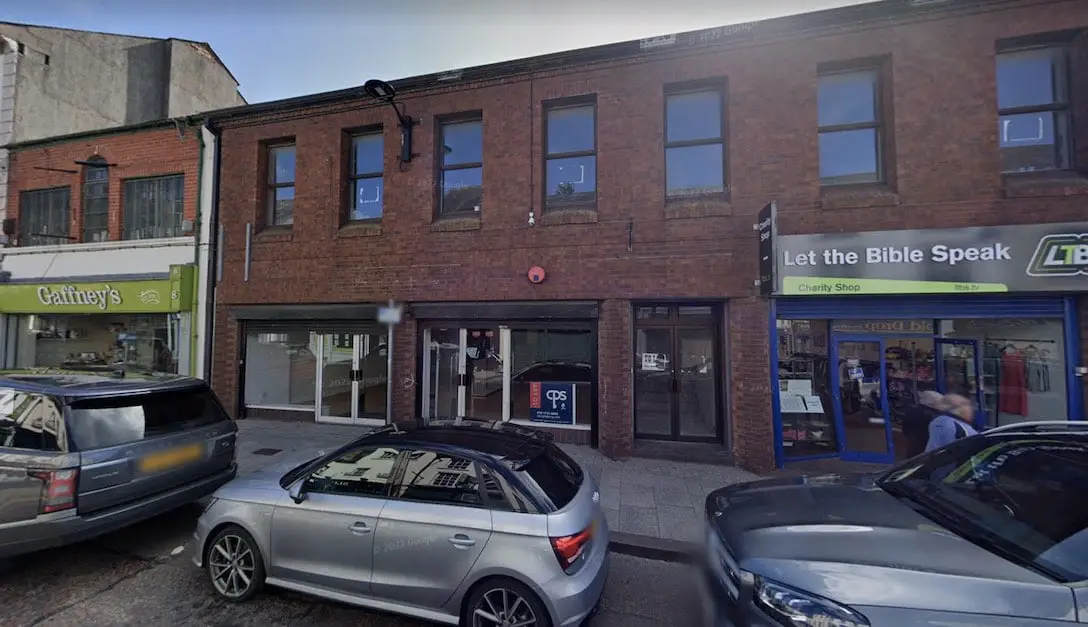 A long-standing vacant property in the centre of Armagh could be transformed into a boxing club and youth club – should planners give it a ringing endorsement.
Plans have been submitted to transform a first floor property, at number 10A Thomas Street, into a brand new boxing club, with associated training equipment and changing areas for its members.
A separate room on the same floor will be used as a youth club facility.
The application has been submitted on behalf of D-Box Boxing, which currently operates out of a unit in the Thomas Street Shopping Centre.
The property has been empty for a number of years and will require an extensive makeover.
Champion boxer Sean Duffy, owner of D-Box Boxing, says the bigger location was two-fold.
"We need the bigger location due to the numbers we're getting through the doors," he said. "But we're trying to focus on the youth club; we want to take the kids off the street.
"We have a lot of teenagers in the gym and we don't have enough room for anymore; we're turning kids away.
"What we're finding is that even asking them questions, there's very little for them to do in Armagh. A big majority of the teenagers we have in the gym aren't really into their football, rugby or GAA. It leaves it that they've nowhere really to go – they tend to walk about and we're now just trying to get this place opened as soon as possible, take them off the streets and give them somewhere to go do and perhaps do their homework, get involved with others, or use the equipment on site.
"We have done the research; we have asked the questions of them and a lot of the kids just don't like sitting at home. A lot of them don't do their homework at home; maybe that's because of different scenarios and setups at home. We want to be a safe place where they can come and go, as well as having that family feel to it."
The youth club has plans to work closely with local employers in a bid to help school-leavers step into the world of work.
"We want to get more kids in off the streets which is why the bigger premises are important but the youth club will be a huge factor in really helping those older children get the opportunities they may be missing otherwise."
Plans are currently with Armagh, Banbridge and Craigavon Borough Council with a decision due later this summer.
Sign Up To Our Newsletter