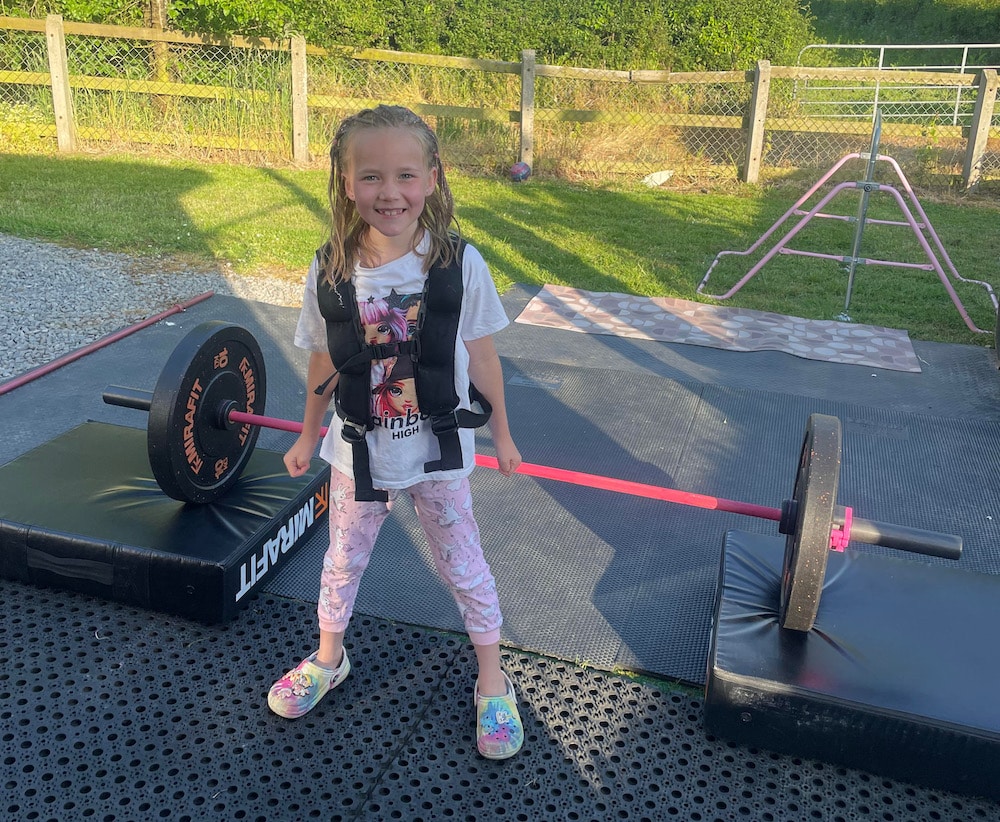 A seven-year-old Co Armagh schoolgirl is taking on a mammoth mountain climb in an effort to raise funds for a class friend currently battling a brain tumour.
Little Maisie Black, from Hamiltonsbawn, is climbing Slieve Donard on Saturday (August 12) to help fund treatment for her friend Ella Anderson.
Ella was diagnosed with an aggressive brain tumour at the start of the year and has been battling surgery's, proton beam therapy and now chemotherapy for months.
Maisie wanted to help Ella. She bought toys, made her things but together with her mum, Leanne, they came up with the idea that would be more beneficial to help Ella's family.
Said Leanne: "Myself, Maisie and 20 of my Fit with Leanne ladies are taking on the climb this  weekend. Maisie has been training with my ladies three times a week at the bootcamps, strengthening up her legs to prepare her for the climb.
"Maisie is super excited; she knows it will be very tough for her but not as tough as what Ella has to go through."
Leanne says she is looking forward to the challenge, especially given the fact she's doing it with her daughter.
"I am very proud of everyone taking part to help out Ella! It's amazing to see people pull together in times of need. It will be a great event and I hope we raise a big amount.
"We hope to present Ella's family with the cheque in two weeks at the opening of my new gym, so sponsorship can keep coming in until then."
"We have set up a Go Fund Me page and every penny from it will go direct to Ella's family."
You can donate directly using this link.
Related: Hamiltonsbawn girl Ella a real fighter as she continues treatment for brain tumour
Sign Up To Our Newsletter