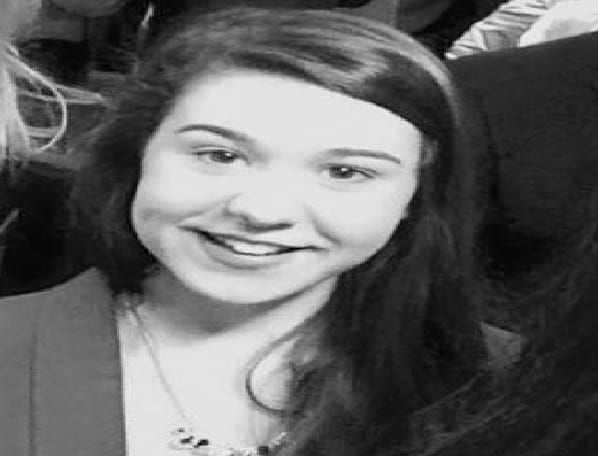 Devastated family and friends of Lesley-ann McCarragher will pay their personal tributes this week as the popular and much-loved student is laid to rest.
Lesley-Ann was struck by a vehicle on the Monaghan Road on Saturday.
The 19-year-old had been jogging along the hard shoulder when the tragedy happened at around 12.25pm.
She was taken to the Royal Victoria Hospital in Belfast but passed away overnight.
The community has been stunned and left numb with grief following the loss of Lesley-Ann.
And on Wednesday, mourners will gather at First Armagh Presbyterian Church on the Mall as her funeral service gets underway at 1.30pm.
The McCarragher family, who live on the Monaghan Road, not far from the scene of the tragedy, are very well-known and hugely respected in the area.
Mourners will be led by Lesley-ann's devastated mum and dad, Elizabeth and James, and her devoted sisters, Judith (21) and 15-year-old twins Amy and Beth.
Lesley-ann had been the head girl at the City of Armagh High School and moved to the Royal School Armagh after completing her GCSE exams. She had then attended Loughrey College in Dungannon and completed her first year.
She had also this season joined Mid-Ulster ladies football team and had been involved with Aghavilly Youth Club where she had undertaken Duke of Edinburgh Awards.
Family and friends and all privileged to have known Lesley-ann will remembr a beautiful and vibrant young lady, intelligent, bubbly, a kind and gentle soul with a smile for everyone.
Lesley-ann will be laid to rest in Aghavilly Parish Churchyard after the funeral service in Armagh.
Donations in lieu of flowers are being accepted for the Northern Ireland Air Ambulance and can be made c/o KG Cheevers & Son, Funeral Directors, 28 Dobbin Street, Armagh, BT61 7QQ.
On behalf of Armagh I we would like to offer our heartfelt condolences.
Read more news:
Teenage boy appears in court charged with causing death of Lesley-Ann McCarragher
Additional £500k for ambitious Gosford Forest Park plans
'Beautiful' teenager Lesley-Ann McCarragher passes away in hospital after Armagh hit-and run
Elderly woman dies in six-vehicle motorway crash
Mother of IRA victim granted permission by High Court to challenge play park naming
Your roads are 'deplorable' but we won't be fixing them 'any time soon'
Tayto to mark sixtieth anniversary with loss of 80 jobs, trade union claims
Missing county Armagh pair spotted at Dublin airport
Detectives investigating possible link in spate of arson attacks across Borough
Sign Up To Our Newsletter