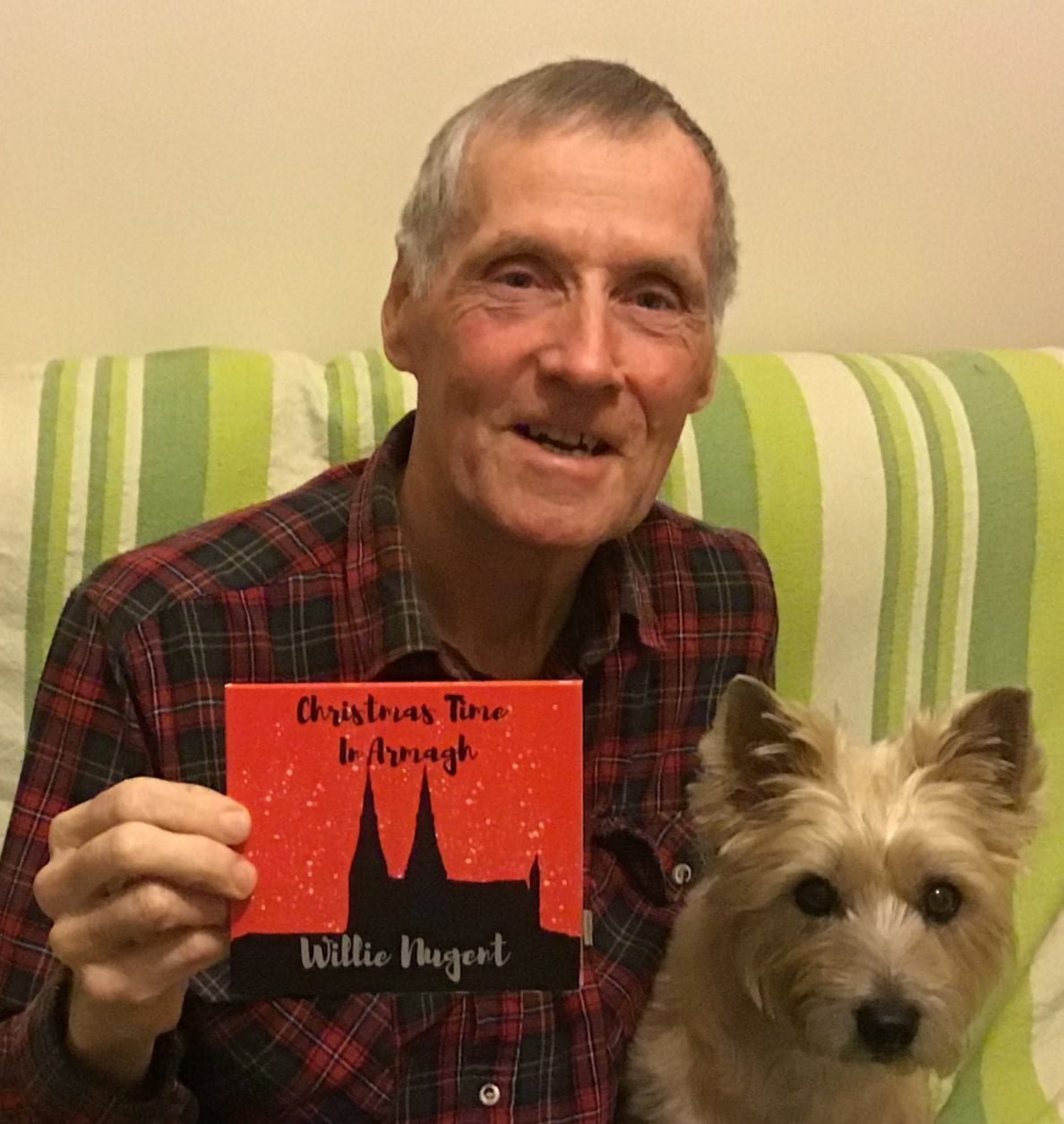 Armagh's champion fundraiser Willie Nugent is at it again – raising money to help charities and those who need it most.
For many, many years, Willie has been renowned for his charitable exploits, his madcap endeavours, record-breaking attempts and more, and all to swell the coffers of worthy causes.
And with Christmas being the season of giving, it is fitting that he is on the ball again.
The Armagh man has written two songs which have been released on a CD in time for the festive season.
And Willie – a proud Armachian – has drawn his inspiration from his beloved city.
The songs are 'Christmas Time in Armagh' and 'The Market Down at the Shambles'.
They have been recorded by the Dublin singer Larry Hogan and proceeds will go to charity.
Said Willie: "I have 300 CDs at £2 each and if they are all sold by Christmas then 'The Friends of the Cancer Centre City Hospital Belfast' and 'The Royal Hospital for Sick Children Belfast' will each receive £300."
The CDs will be available to buy at a number of outlets across the city centre, namely the Ulster Gazette Shop, Scotch Street; Pet World, Thomas Street; Dessie's, Upper English Street; Raffles, Lower English Street, Mulberry Bistro, Cathedral Road; Curran's Spar, Cathedral Road; O'Kanes Superstore, Moy Road; and Armagh Blooms at Killylea Road.
Once again another selfless endeavour from the kind-hearted city man – please do buy a copy and help Willie help others this Christmas!
Sign Up To Our Newsletter