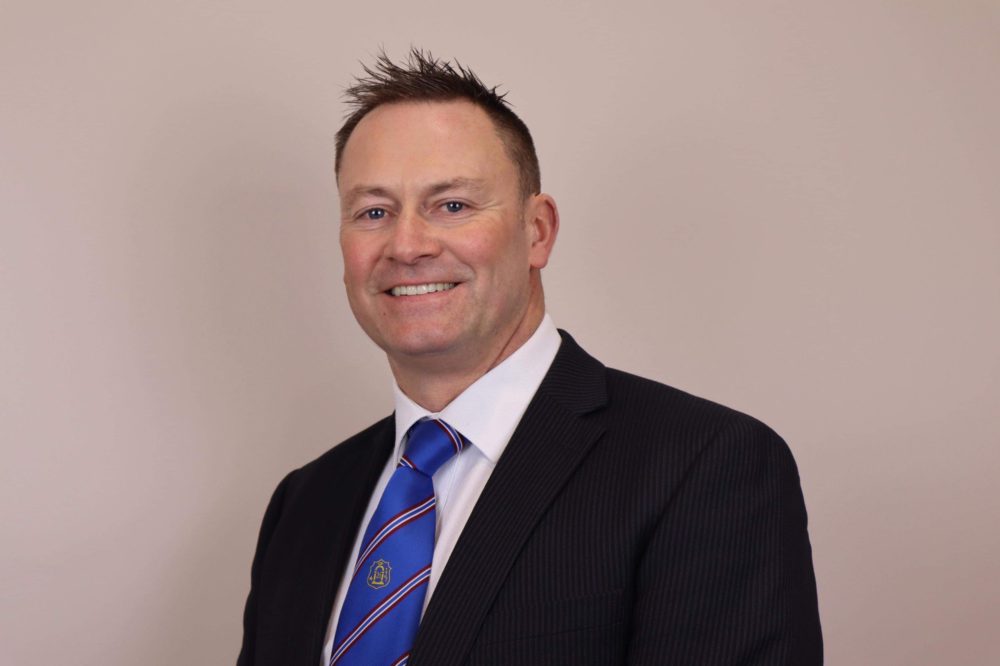 A Laurelvale man has been selected to represent the TUV locally this year's Northern Ireland Assembly elections.
Keith Ratcliffe will contest Newry and Armagh at the May polls.
Mr Ratcliffe – who is married to Claire with three daughters, Sasha, Leah and Sarah – is active in the Loyal Orders, serving as Deputy Master of Kilcluney Temperance Volunteers LOL 132 and Worshipable Master of Erin's First Royal Blues RBP 1, Tandragee.
He has run a successful business for 20 years and says he hopes to bring that experience to representing Newry and Armagh in the Assembly.
Commenting on his decision to stand for TUV, Mr Ratcliffe said: "I have decided to take this step because I share the concerns of many of you regarding the worrying political developments in Northern Ireland.
"Whilst I feel that the political system has been failing us for some time, it is the imposition of the Protocol which has motivated me to put my name forward for election.
"The TUV have proven ourselves to be the only Unionist party with any consistency or credibility on opposition to the Protocol. Our message has been the same from day one and I can guarantee this will not change.
"The Protocol is a serious constitutional threat to our position within the United Kingdom. As it currently stands our cherished membership of the United Kingdom has been greatly diminished.
"Not only that, but as a businessman, I know the disastrous impact which the Protocol has had on businesses across Newry and Armagh and this will only get worse if not addressed.
"The frustration of ordinary Unionists has been compounded by a dysfunctional and corrupt Stormont, which has failed to deliver for them.
"Regrettably, we have been failed by our Unionist representatives who haven't stood up for the best interests of Unionists in this constituency.
"It is clear that we need root and branch change, to end the disruptive politics which is so damaging to Northern Ireland. I believe I offer a fresh and strong Unionist voice and a positive vision for the future our constituency and country.
"I'm passionate about Newry and Armagh and its people, having lived and worked here for the entirety of my life. My values and outlook have been shaped by the people of Newry and Armagh and the events which it has witnessed.
"I cherish my family and faith, both of which guide me in all I do. I believe that a genuine love for my faith and family gives me a strong foundation of compassion, humility and integrity to serve all the people of Newry and Armagh. I believe that these principles are crucial for an effective public servant.
"I also have a deep love for my cultural heritage of which I am proud and will promote it at every opportunity, whilst affording respect to people from all backgrounds.
"As a successful businessman, of many years experience, I believe that my track record of delivering for customers stands me in good stead to deliver results for the people of Newry and Armagh.
"Whilst new to elected office, I believe that I have demonstrated my ability to work hard and go the extra mile. I commit to bringing this ethic to Stormont so that Newry & Armagh can have a Unionist representative that delivers on real and important issues.
"This constituency has been brutally exposed to the most dark and brutal forms of terrorism during the Troubles. Terrorism has left searing and lasting scars on this place. Whilst we must look to a more peaceful future, this can only be achieved by learning from the past.
"There are many wrongs of the past which we have a duty to shine a light on, most notably how innocent victims have been abandoned. If elected, I commit to joining Jim Allister in championing innocent victims and calling out the perpetrators and those who glorify them.
"I'm also concerned about making Newry & Armagh a better place to live. I realise we need better provision in things like education, infrastructure and health.
"At this election you have a unique choice; you can have more of the same or vote for me as your TUV candidate. I will offer you a fresh, strong and positive Unionist voice in Newry and Armagh."
Endorsing the local TUV candidate, party leader Jim Allister said: "I'm delighted to be able to offer the people of Newry and Armagh a candidate of Keith's ability and commitment.
"His love of his culture, drive to see an improvement in the lives of ordinary people and passion for the Union which so many cherish so deeply are all qualities which I believe make him a worthy standard bearer for TUV.
"Newry and Armagh is a constituency which has seen a massive growth in interest in TUV both in terms of branch membership and grassroots support for the party.
"I believe that this is because local people believe they deserve better, more effective and unapologetically Unionist representation and I am confident that in Keith we have found the man who can do the job."
Sign Up To Our Newsletter