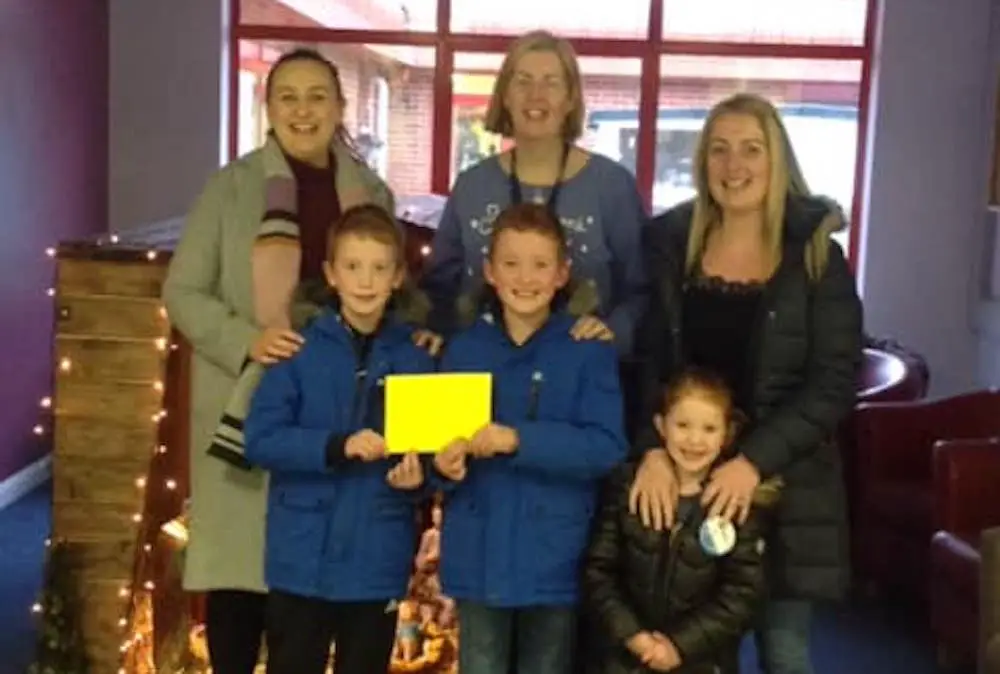 Markethill twins Alexander and Daniel Graham are proof that there really is good in this world.
The big-hearted boys have donated their birthday money to Lisanally Special School, where their five-year-old cousin Alfie attends.
The two – pupils at Mountnorris Primary School – raised an amazing £360 through their efforts.
In addition to their birthday money, they organised a sponsored bowl for their party and all donations went to Lisanally.
The terrific twins also enlisted the help of their football team-mates on Markethill Swifts U10s, who donated their Saturday money to help.
Aunt Laura Kilpatrick – Alfie's mum – could not be more proud of them and rightly so!
She said: "The twins decided that they wanted to donate their birthday money towards something that would benefit their cousin Alfie, so they decided on Lisanally Special School .
"With all the constant talk of elections, strikes, bad weather and Brexit there is still some kindness in this world!
"I couldn't be more proud of them and their kind hearts. In a world where all we hear about is people taking, these little nine-year-old boys wanted to give.
"I know the school is extremely grateful and will put it to good use."
From all at Armagh I , a huge well done and a very happy birthday to Alexander and Daniel – two remarkable young men and shining examples to us all!
Sign Up To Our Newsletter