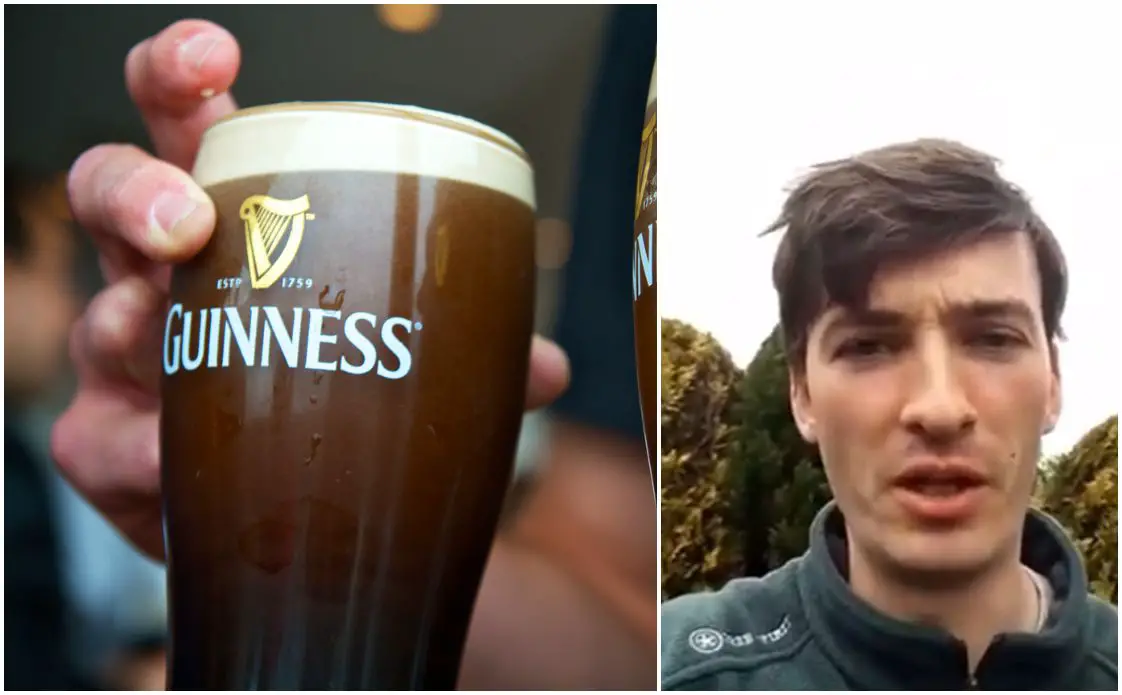 How far would you walk for a pint of the black stuff?
Well, for one Kilkenny native it is about the distance from his hometown to the county of Armagh, about 130-odd miles.
Luke O'Connor has clearly been itching for a cold, poured pint and will be arriving in the Orchard County today (Monday).
This comes with the well-publicised and welcomed reopening of the hospitality sector in Northern Ireland, which was offically confirmed on Friday.
Back in April, Luke declared that if this provisional date was met he would be leaving Kilkenny on May 18 on foot in order to enjoy a pint in Armagh.
In a video he posted on Twitter, he declared: "I am not doing it for any charity, I am not doing it for any other reason than I think we should have the freedom to go where we want, to live our lives and most importantly have a pint."
IT'S OFFICIAL !!!

When the pubs open up the north I will be walking from Kilkenny to Armagh.

Not for charity but because I want my freedoms back and I'd also murder a pint.#IrishFreedom pic.twitter.com/RSd3LzaFwV

— Luke O' Connor 🇮🇪 (@LOCthedreamer1) April 17, 2021
He has posted regular updates on his Twitter account as he made his progress through the counties and is on track to arrive today.
Another video, which was posted of Luke at The Wishing Well Bar & Bistro, Kingscourt, Cavan, also went viral.
In it, Luke explains the task, thanks the staff for allowing them to charge his phone to ring his mam and clarifies that it is a pint of the black stuff, ironically not his hometown's namesake, that he is after.
So, if you see Luke about the county, in many of the popular haunts on offer, be sure that he gets his hands on a cold one!
Sign Up To Our Newsletter