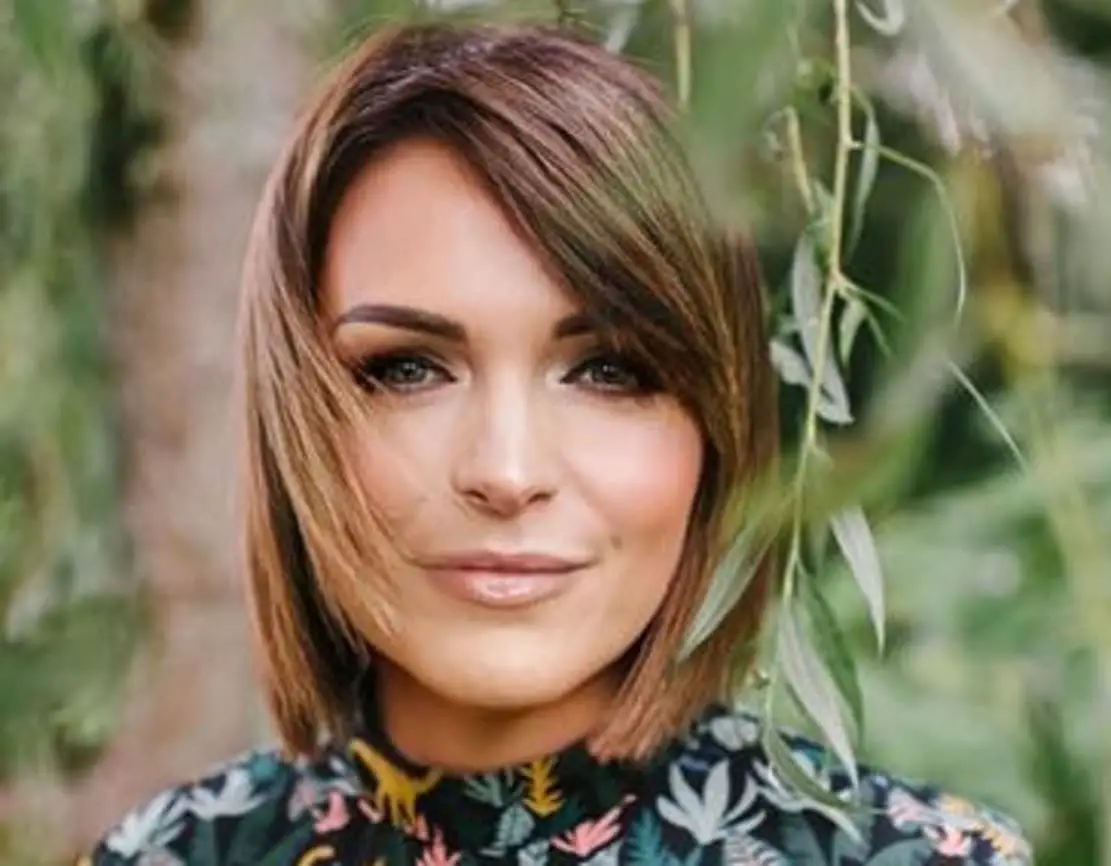 A make-up artist who spotted the "desperate need" for post-surgery breast tattooing has said the treatment can be life-changing for many women.
Katrina McVeigh, a permanent makeup artist, completed her training in England at the beginning of April and is now a registered medical tattooist.
Originally from Armagh and now living in Aughnacloy, Katrina became aware of the gap in Northern Ireland when one of her clients had to travel to England for 3D areola tattooing, following a double mastectomy.
"One of my brow clients had asked if I knew anyone who did areola tattoos. She couldn't bear to see her breasts in the mirror because she thought they looked abnormal," she said.
"I told her I knew a woman in Kent, Vicky Martin, who was amazing so she went and got the treatment.
"The artist contacted me to thank me for the referral and after doing some research and discovering a real need here I told her I would be interested in doing the course.
"Some people have been through a lot. A woman I worked on in England during my training, told me, 'You have no idea how much of a difference this is going to make to me. I have felt like a Barbie doll up until now, with two lumps'."
The treatment is offered predominantly to post-mastectomy patients but is also used for women who have had other health conditions.
Said Katrina: "I had a lady this morning who lost a nipple through another disease, and she said she was so glad the treatment was available in NI.
"There is another woman who is going to come to me who has had the reconstruction but doesn't have the nipples. In lot of reconstructions, nipples can't be saved or aren't successfully saved.
"I also have a client who had a lumpectomy but because of the radiotherapy she has lost the colour out of that nipple."
Katrina explained that even though the tattoo is flat it is made to look 3D, as though the nipple is "protruding".
"It is so realistic – absolutely amazing – and I intend to add my own touches as well, " she said.
It takes around two hours to tattoo each breast and everyone undergoing the procedure must go through a consultation and patch test.
During her training, Katrina also did an additional scar camouflaging course to treat any type of scarring.
"A client of mine was in a bad car accident more than 20 years ago but is still very conscious of her forehead scar," she said.
Katrina, aged 46 and married with a son, lived in Brazil until the age of 12 and although very artistic and creative, she opted for a Postgraduate degree in law and worked for the Department of Justice for 18 years.
She set up her business in 2019 after tiring of her job in the Civil Service.
"I had already started this business and it had taken off so I decided to do it full-time," she said.
"3D areola is quite a new concept to Northern Ireland. Some people have been through a lot and I would say to them to feel free to get in contact with any enquiry."
Sign Up To Our Newsletter