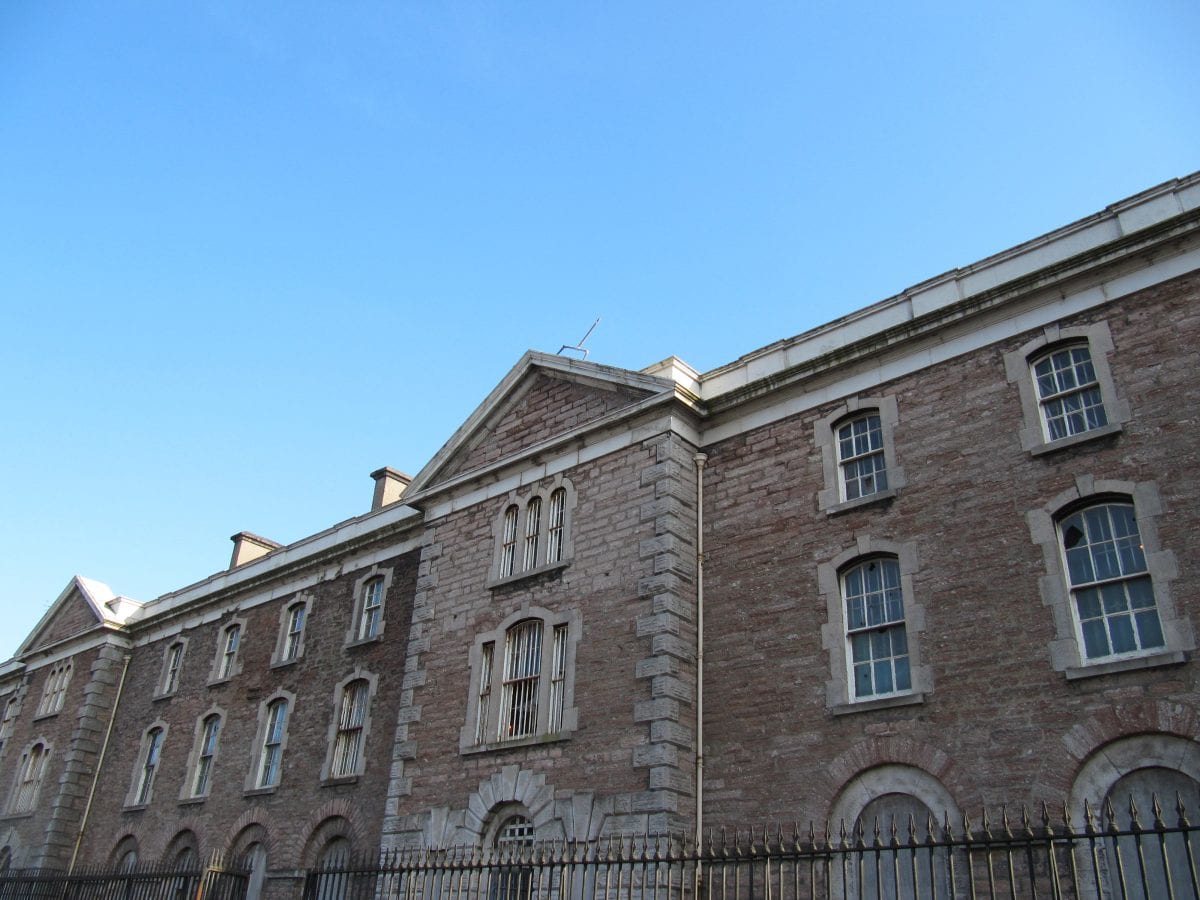 Justice Minister Claire Sugden has accepted an invitation to visit Armagh Gaol ahead of its redevelopment as a boutique style hotel.
The visit will be used to help give further momentum to the project which has been delayed due to attempts to secure the necessary funding.
Armagh City, Banbridge and Craigavon Borough Council has been determined to get the project, being led by the Trevor Osborne Property Group, back on track.
Last summer, a 10-strong delegation visited Oxford Gaol on a two-day visit as the invitation of Mr Osborne.
Following that, it was agreed that the momemtum remained to see the £23 million redevelopment – which would create 350 jobs – go ahead.
It was hoped that, if all goes according to plan, it could in fact be up and running by 2020.
Planning permission for the development – which includes seven retail units and 32 apartments – was granted back on July 25, 2013.
That means that planning approval will actually lapse on July 25, 2018, which means work, therefore, must begin before that date or a fresh application will have to be submitted.
The redevelopment and building work is expected to take two years to complete.
If the funding through central government and other sources can be secured to add to the Osborne Group's £11 million investment, work should be able to proceed.
Justice Minister Claire Sugden – who has previously voiced support for the project – will come to Armagh for a tour of the facility.
She made the promise to council in response to a letter welcoming her U-turn on the closure of Armagh Courthouse.
Now Ms Sugden says she will be "delighted to accept" the invitation to tour Armagh Gaol.
She has offered assurances that her office will be in contact with the chief executive Roger Wilson to finalise a date, but adds: "It is unlikely that this may be arranged before the end of the year due to earlier diary commitments."
Minister Sugden also welcomed the council's pledge to take part in the courts review to see how buildings can be "utilised more effectively and more inclusively".
Sign Up To Our Newsletter