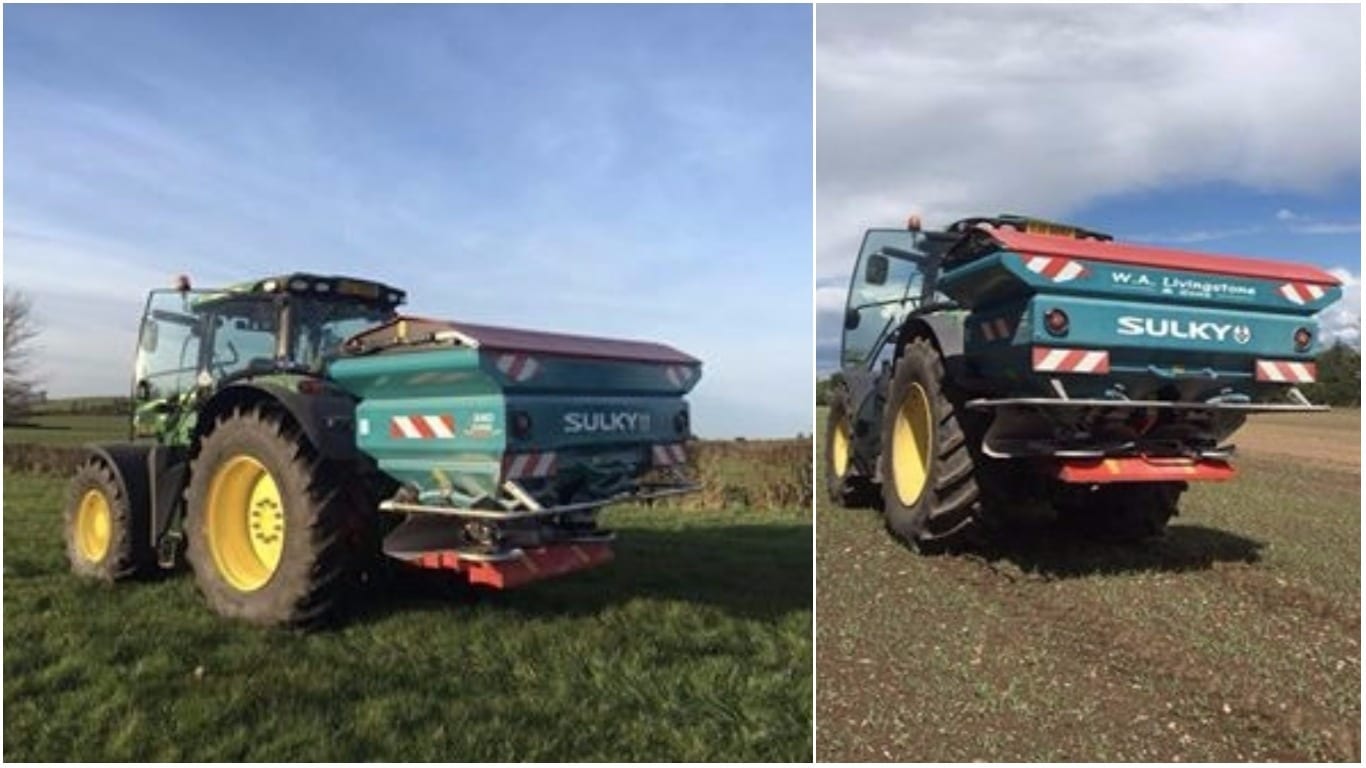 A tractor and agricultural fertiliser sower has been stolen from a farm in Armagh.
The John John Deere 6210R and brand new Sulky DX40 Econov fertiliser sower were taken from the yard at W.A Livingstone's yard on the Lisnafeedy Road.
The items, worth thousands, are understood to have been stolen some time between 2am and 3am.
The tractor has several 'W.A Livingstone and Sons' stickers; one on each side of the cab and one on the roof.
The fertiliser also also the sticker emblazoned on the back.
Both items were last seen in the Keady/Derrynoose area; the thieves may have gone out the Monaghan Road.
It is also believed that a black Ford Focus with an English registration plate was used during the incident.
The family have appeal to anyone with information to get in touch with police immediately.
This news will come a s a blow to an entire community who have been involved in the charity Tractor Run in the city each year at Christmas.
The Livingstone Tractor Run on Boxing Day 2016 – run by the same family – raised a staggering £121,860 for two local cancer charities.
Please help and share this appeal. If you have any information, contact police on 101 quoting reference CC2017090800115 or the Livingstone family on 07808933979.
DUP MLA Mr William Irwin has reacted angrily to yet another Tractor theft in his constituency.
Mr Irwin, who knows the family involved very well, said: "Once again a hard working rural family have been targeted by ruthless
criminals and thieves who stole a John Deere tractor and fertiliser sower.
"This is another despicable crime committed by those who have nothing whatsoever to offer society and prey on decent people
in the darkness of the night.
"On the other hand said Mr Irwin the family who have suffered in this incident have contributed tremendously to the community and to various charities in particular over the last number of years.
"I have spoken with both the family and Police and would appeal to anyone who has seen this tractor and sower in the last few hours or has the slightest information as to its whereabouts to get in touch with the PSNI immediately."
Sign Up To Our Newsletter