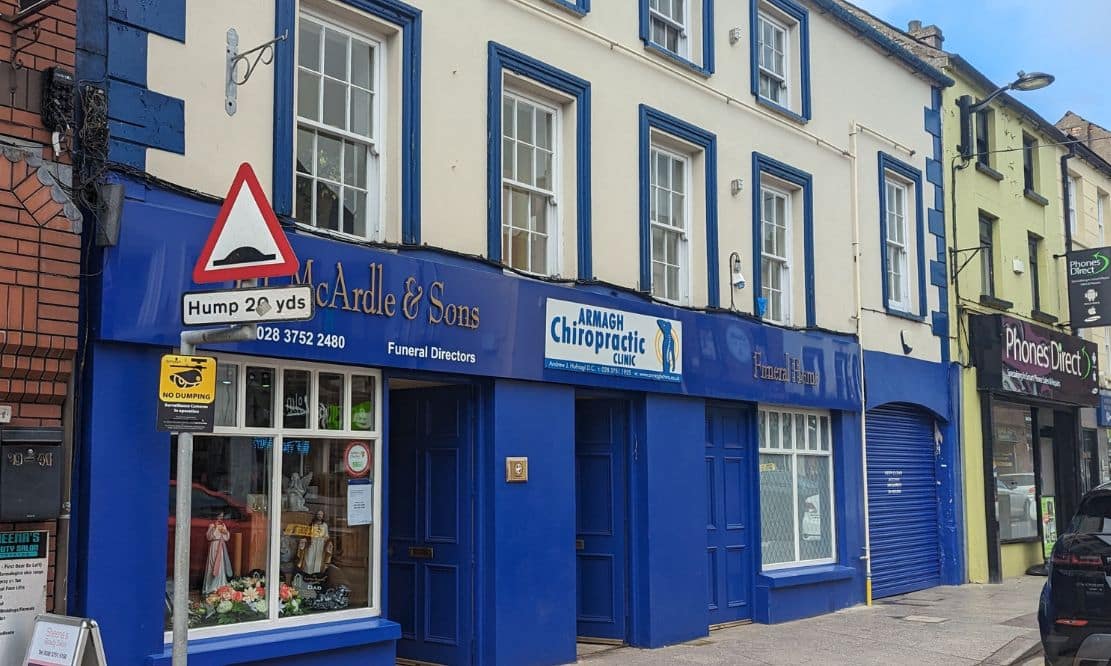 A long-established Armagh funeral director's is planning a move to new premises.
The Thomas Street premises of JJ McArdle & Sons have been put up for sale at an asking price of £500,000.
However, the business, which was established in the 1880s, is still planning to serve the people of Armagh.
It is understood it will be relocating to the outskirts of the city centre later this year.
According to a property website, the fifth generation funeral home business is moving to new premises later in 2023 but until then will continue trading as normal, "no doubt for many more generations but at a new address".
The commercial property comprises the funeral home's premises, two apartments, an office space facilitating a chiropractor's and multiple storage areas.
The listing states there is "extensive retail frontage" onto Thomas Street along with stores, yards and car parking to the rear with vehicular access to the street.
The business was established some time in the 1880s by JJ McArdle, in the Primrose Hill area of Armagh.
It moved to its present premises in Thomas Street in the early 1900s.
After JJ died the business moved to his sons Hugh and Patrick.
Hugh's son Gerald and his wife Patricia took over the running of the business during the 1970s and then in the late 1990s it was handed over to their children, with Hugo McArdle still running the business today.
Sign Up To Our Newsletter