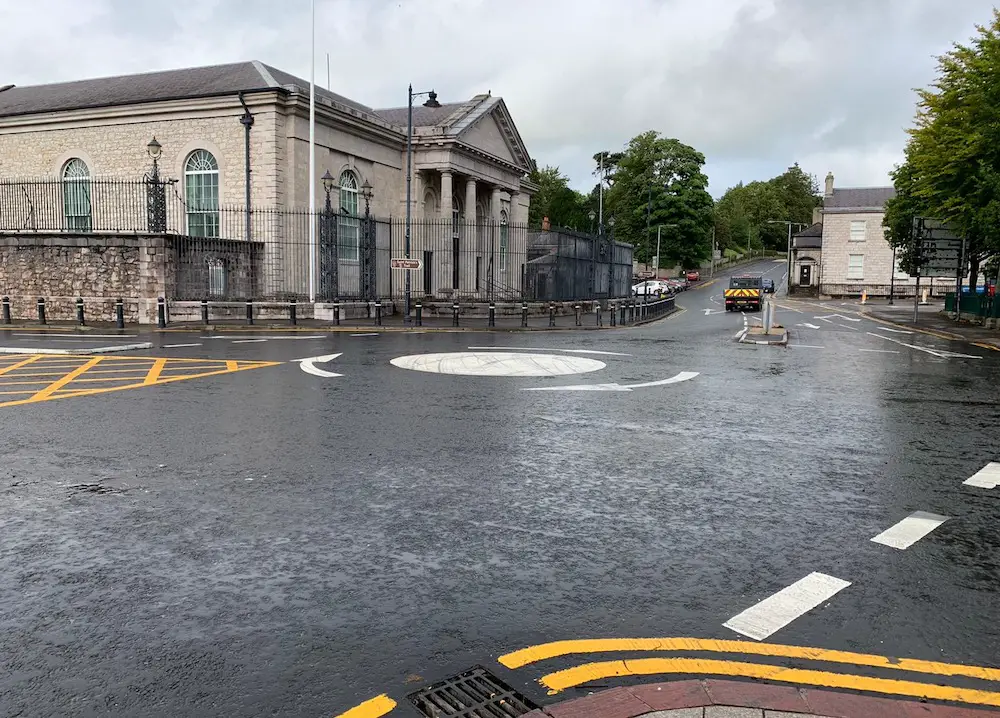 An Armagh teenager who punched a 12-year-old in the face as he believed he was "chatting" up his girlfriend has been sentenced to 12 months in prison.
The 19-year-old's barrister told court that his client had a "difficult life which has been poisoned by drugs".
Michael Mynes, of Linenhall Street, appeared for sentencing on one count of common assault at the city's Magistrates' Court, sitting at Newry, on Tuesday via videolink from Hydebank.
Prosecution outlined that on October 30, at 4.30pm, an intoxicated female stopped a 12-year-old cycling on the Mall in Armagh and asked to use his mobile.
The female was then approached by this defendant, who spoke with her before turning and punching the child in the face, causing his glasses to fall to the ground.
An off-duty police officer observed the injured party with blood on his face and a statement was taken from the child, including a description of his attacker.
Mynes was subsequently arrested and when interviewed made full admissions to the offence before the court.
He told police that he had been having an argument with his girlfriend and he had hit the injured party as he believed him to be "chatting her up".
Defence barrister Seamus Lannon stated: "He is seven years senior of this 12-year-old…he has the right to walk the street without being accosted by someone older and stronger.
"The defendant is someone who is in and out of Bluestone, he has mental health issues independent of his drug addictions but the two are linked."
He added that his client had a "difficult life which has been poisoned by drugs".
District Judge Alan White sentenced the defendant to two months in prison for the offence.
Sign Up To Our Newsletter