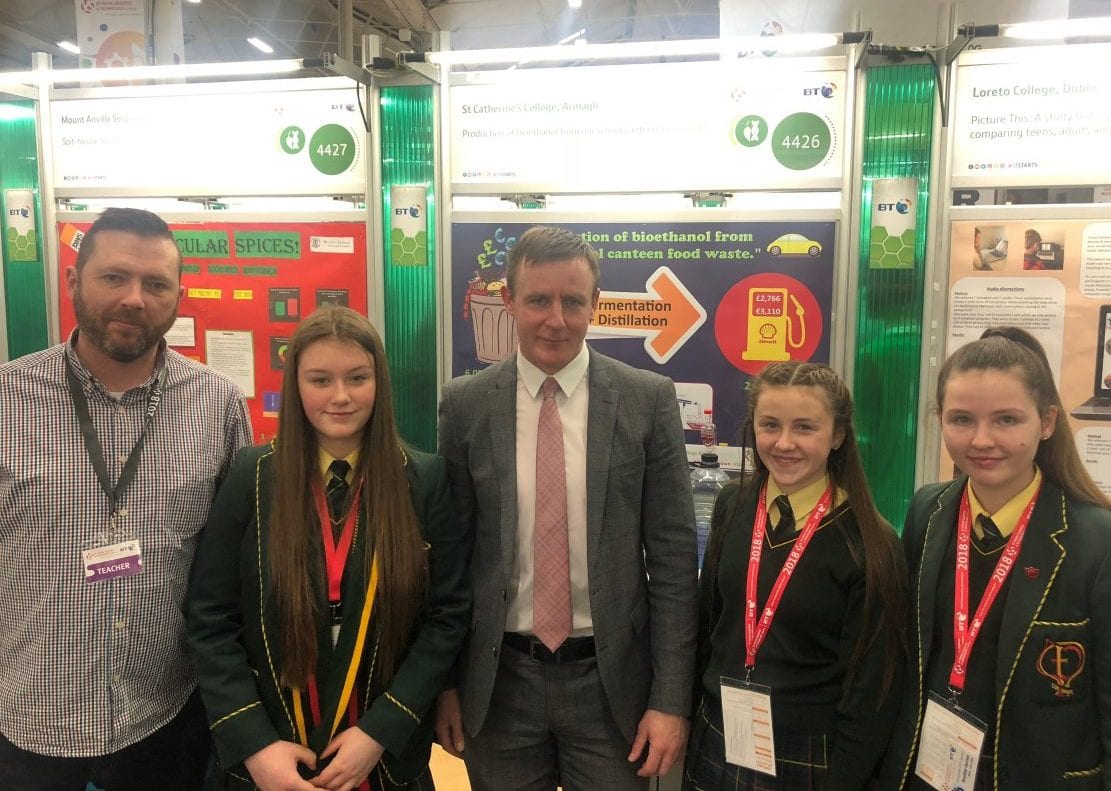 Students from St Catherine's College in Armagh have been hailed among "the innovators and entrepreneurs of the future" as they compete in this year's all-island BT Young Scientist and Technology competition.
Newry and Armagh SDLP MLA Justin McNulty met with them as he visited the exhibition at the RDS in Dublin this week.
St Catherine's College is one of the exhibitors from Northern Ireland with a project on the production of bioethanol from the school's canteen food waste.
Mr McNulty said the BT Young Scientist & Technology competition has never been more relevant.
"It is great to see so many young people from across this island submit some truly outstanding projects," he said.
"Our society and indeed job opportunities are becoming ever more reliant on those with a science, engineering or technology background.
"The BT Young Scientist and Technology exhibition encourages and fosters interest in these areas."
The local MLA said he was "blown away" by some of the projects being promoted by the young men and women from right across Ireland, north and south.
He added: "The St Catherine's College team from Armagh had a very innovative project looking at the potential of waste food from school canteens being recycled as an energy source.
"These are the type of environmental and forward looking projects and discussions we as a society need to be looking at.
"These students are the innovators and entrepreneurs of the future and this competition is a fantastic way of promoting and encouraging their curiosity, confidence and thinking with participation in challenging projects.
"There were thousands of participants in the RDS and I was really overwhelmed with the incredibly positive diversity in projects and participation.
"I look forward to going back and seeing even more participants from Newry and Armagh in the future."
Sign Up To Our Newsletter