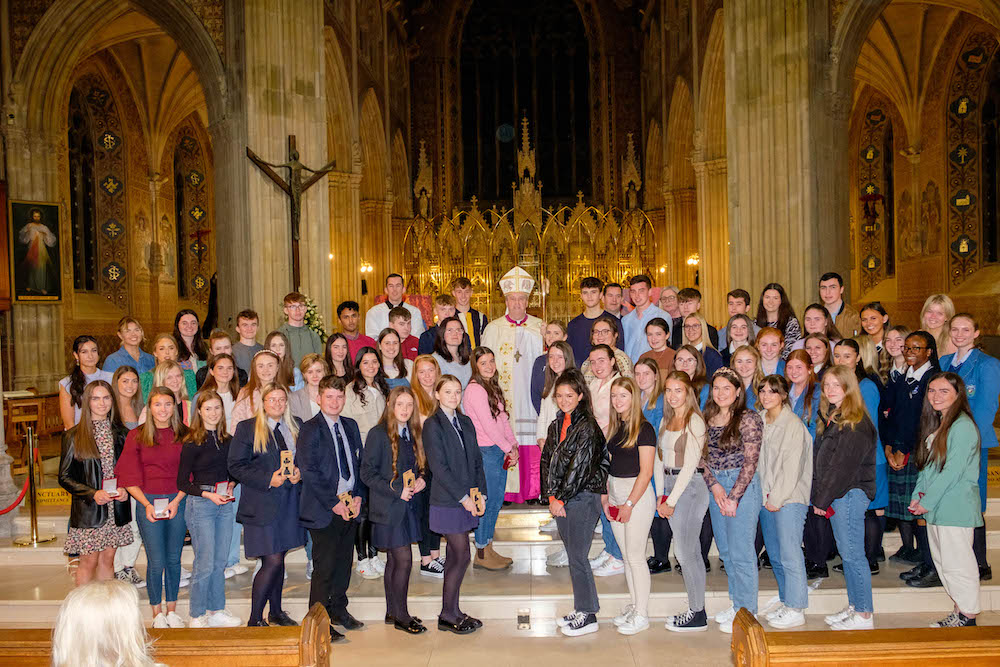 Young people from across the Archdiocese of Armagh gathered at St. Patrick's Cathedral on Thursday for the Pope John Paul II and Muiredach Cross award.
This year some 150 young people are recipients of the award and Bishop Michael Router acknowledged in his opening remarks the challenges presented to the recipients by Covid-19, noting the significance of the occasion, the first held in Saint Patrick's Cathedral, since February 2019.
The evening was hosted by the Archbishop of Armagh, Eamon Martin, Auxiliary Bishop of Armagh, Michael Router and the Armagh Diocesan Youth Commission. Recipients, their families and award leaders from across the archdiocese received a warm welcome from Archbishop Eamon, who commended recipients for their achievements in an address given prior to commencement of the ceremony itself.
The Pope John Paul II and Muiredach Cross awards are faith awards designed to help young people enhance their spiritual, physical, emotional and social development through engagement with faith communities and other organisations.
The awards have been running in the Archdiocese of Armagh since 2009 and applications for a new intake are currently being accepted.
Interest can be expressed at armaghyouth@aracoeli.com.
Check out our gallery from this week's ceremony.
Sign Up To Our Newsletter