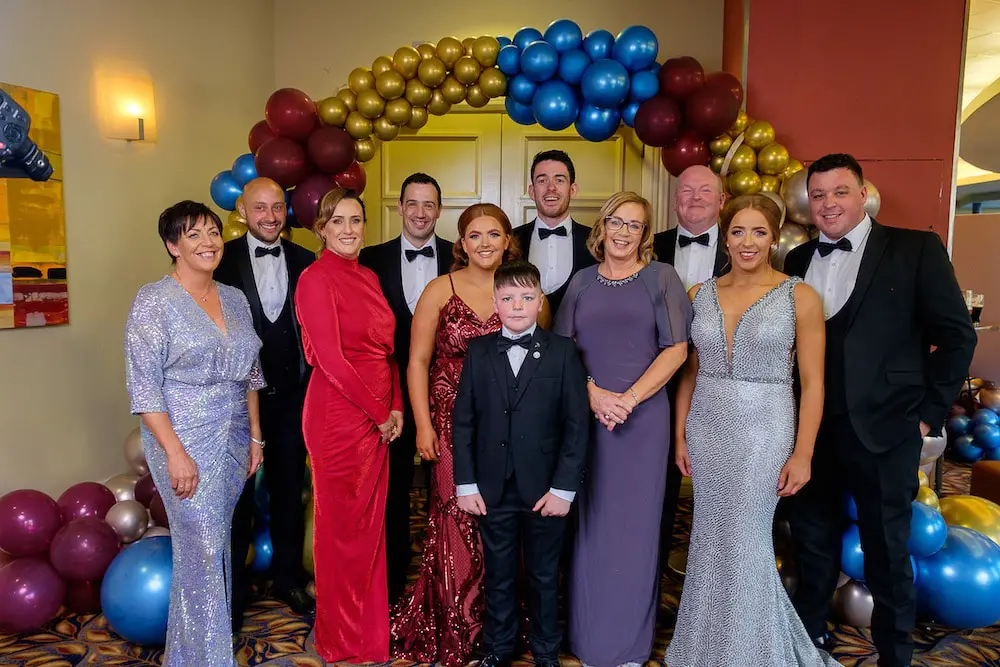 A gala fundraising ball for the 'Warrior Kid's Fight Against Leukaemia' was held at the Armagh City Hotel on Saturday evening.
The event raised – incredibly – in excess of £65,000, however, no official total has been confirmed at this early stage.
The fundraiser was spearheaded by the Smyth family from Ballymacnab, whose son Niall has faced his battle with leukaemia from the age of six. 
Niall and the entire family have received unbelievable support from a number of charities with the event in aid of The Children's Cancer Unit; Young Lives vs Cancer; and Angel Wishes.
Check out the gallery from Saturday's event at the Armagh City Hotel below.
Sean Kerr, Breige Crossan, Paula and Neil McGuigan
Sign Up To Our Newsletter