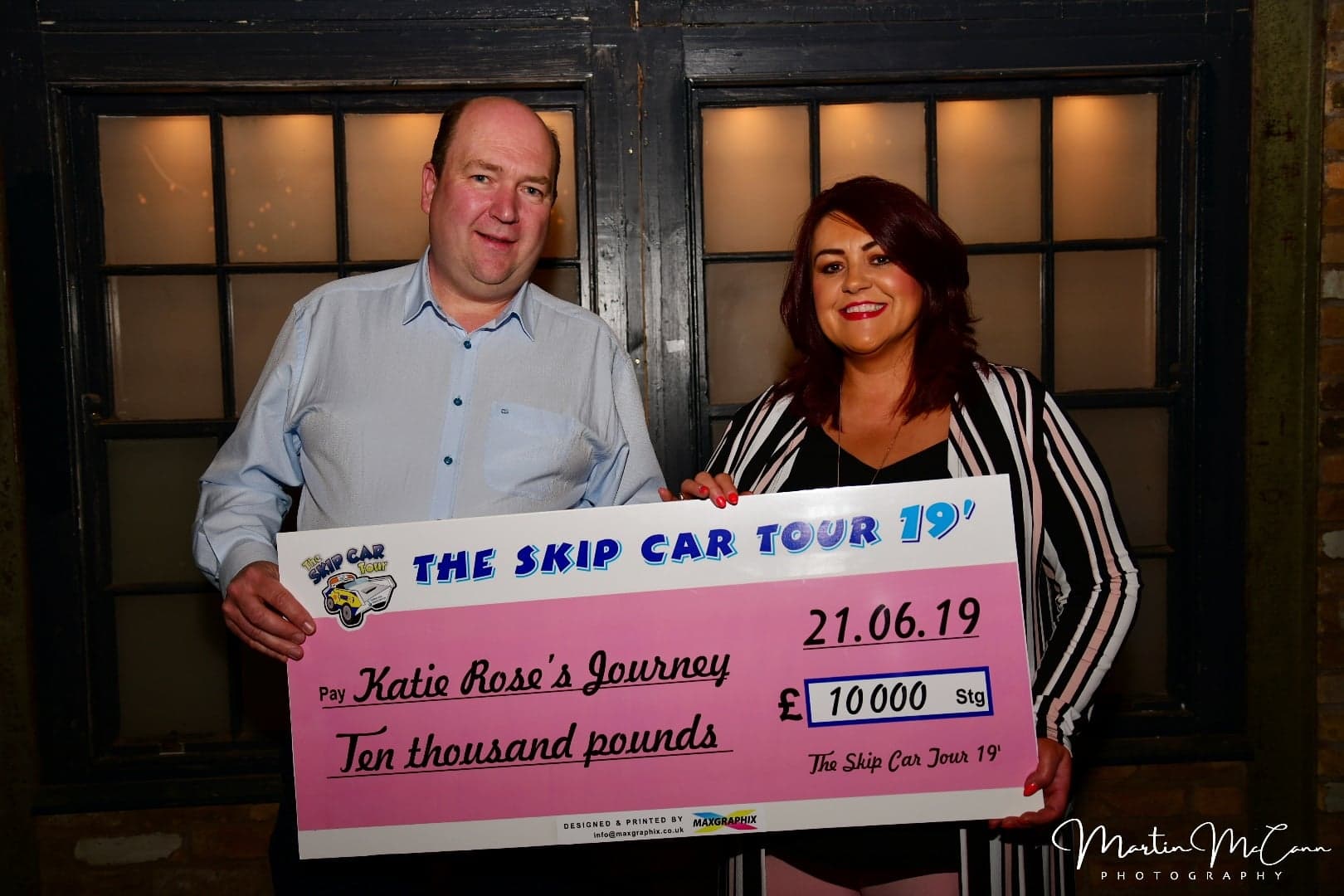 The Skip Car Tour 19 crew made presentations to four charities they had chosen to support for 2019 after raising a staggering £50,000.
The presentation was made just a few weeks after the hugely successful annual Truck Run, Tractor Run and music entertainment events which were aimed at raising as much money as possible for the four amazing local charities.
Katie Rose's Journey received a cheque for £10,000, HUGS charity £10,000, Marie Curie £15,097.39 and The Southern Area Hospice £15,304.73
Sean McArdle of The SKip Car Tour said: "It has been another fantastic year by the small group in our community known as the Skip Car Crew.
"On behalf of the Group would like to thank and congratulate everyone involved.
"I would also like to thank the sponsors; the people who gave him donations and the fantastic support through out this year, without them all this much needed money for these charities just would not happen.
"A lot of other people that help with our events, road users, residents, also Armagh I and local photographers Martin McCann and Vincent Loughran.
"We simply could not do this without your co-operation, so thanks to each and everyone. The grand total raised this year was £50,402.12."
Sign Up To Our Newsletter