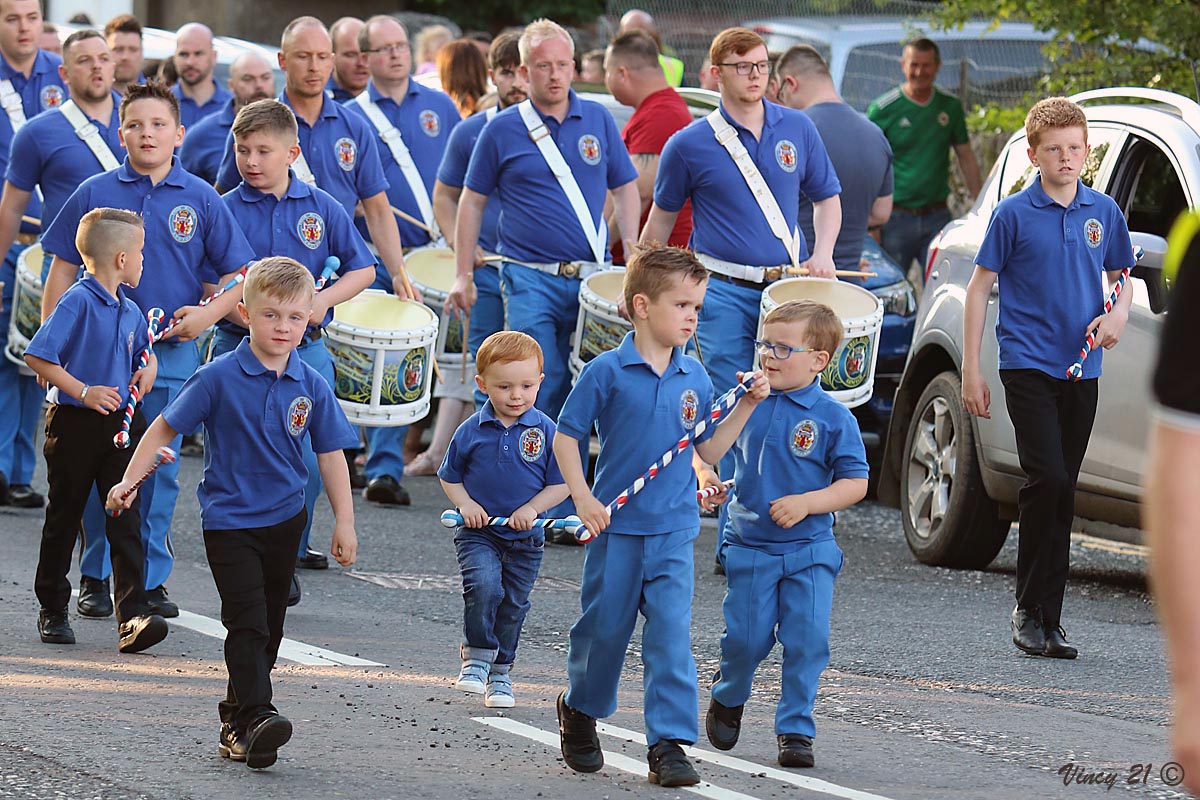 A number of bands made their way through the streets of Armagh on Saturday evening to mark the 100th anniversary of the formation of Northern Ireland.
The event, which got underway at 7.45pm, was being organised by Drumderg Loyalist Flute Band, Keady.
Onlookers lined the streets, with many watching on from Market Street in the city centre, as well as The Mall.
The procession made its way along Mall East, Victoria Street, Drumadd Terrace, Barrack Hill, Gough Avenue, Barrack Street, Scotch Street, Market Street, English Street, College Street and returned to Mall East.
The bands stopped at the Cenotaph to lay wreaths in memory of those who have paid the ultimate sacrifice over the 100 years.
View our gallery of proceedings here. Photo by Vincent Loughran
Sign Up To Our Newsletter