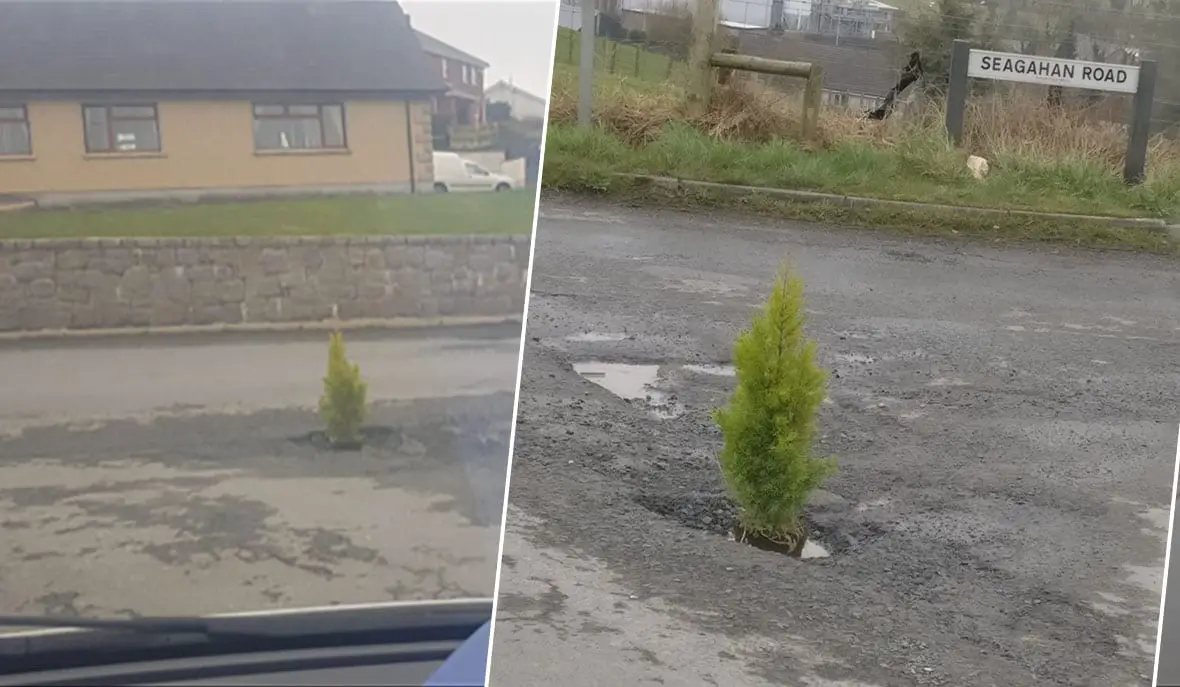 Potholes, potholes, potholes! It wouldn't be a news week without mention of the pesky road menace.
Most motorists in Co Armagh will have their own pothole tale of woe; some more fiendish than others.
Whether it be the southern most reaches of the county, Armagh city, or even Lurgan, there are craters that would make even the most durable car shudder.
But sometimes (just) the misery is punctuated with the odd light-hearted moment. From the man planting a flower in Camlough, to this bit of greenery in Collone, outside Armagh.
Read more: No money, no tar, no hope! Potholes reported before Christmas still not fixed
The message is simple: if in doubt, plant some shrubbery.
This was spotted by the guys at Killeen Hardware on the Seagahan Road. Fair play to the person responsible.
Posting the image on their Facebook page they took it as an opportunity for a little PR.
"Things you come across when out on delivery!! ????????????????????????????????????????????????????????????????
(Of course blocks of bitumen and bags of tarmac are available at Killeen Hardware if the Roads Service need one or two!)
Sign Up To Our Newsletter