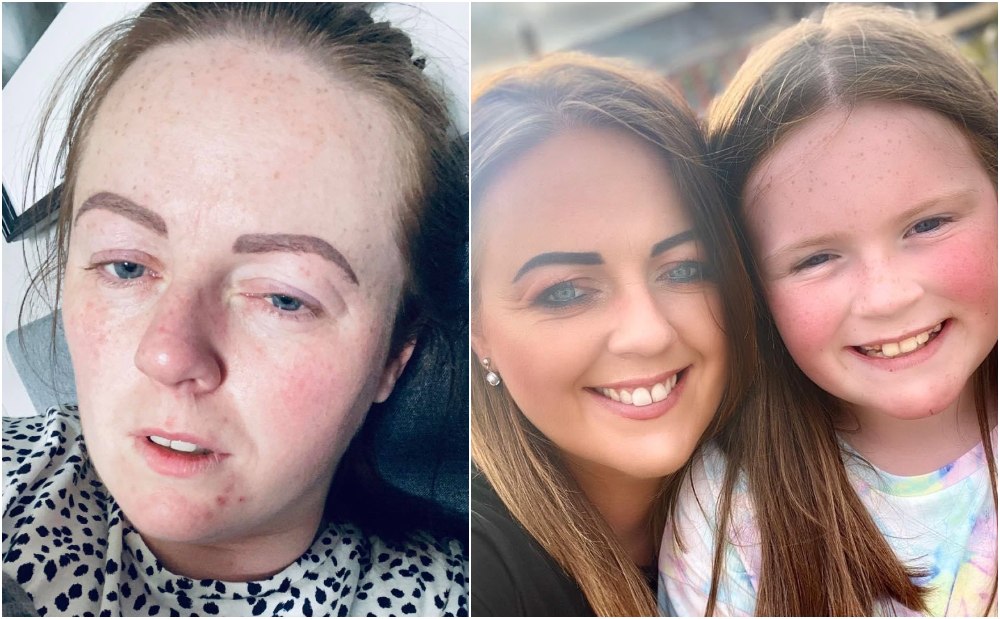 An Armagh mother who believed she was going to die after contracting Covid-19 has hit out saying "it is ridiculous that people aren't taking it serious".
The 32-year-old, speaking to Armagh I, said: "We have been told how to prevent the spread of coronavirus but people just don't want to listen".
Amy Kempton, from Armagh, first began showing symptoms of the virus back on September 16, which nothing more than, by her own admission, a "tickly cough".
Said Amy: "The next morning, I was meant to be going to my auntie's wedding but I started to have a really high temperature so obviously I didn't go."
As the week went on Amy's symptoms got worse, so on the Friday she went to have the test done and by the next day it was confirmed that she had contracted Covid-19.
"I had a high temperature for about five days, my hand became covered in chilblains, like small blisters, and my mouth was full of ulcers; the doctor said that this was probably due to my body being so run down due to the virus."
Amy explained how she also experienced "really intense" pressure in her ear drums which made it feel "as if they were going to explode".
"My whole body was aching from head to toe, and the headache was like a constant migraine," said Amy.
"The Sunday and Monday after the positive test, I could not lift my head, I honestly thought that I was going to die, I couldn't breath, I couldn't speak.
"It was very scary because you have heard about the people that have died with it, honestly it feels like someone has a big weight they pushing down on your chest and you can't get it off."
At one point, Amy's oxygen levels got extremely low and after a consultation with her doctor by phone she was diagnosed as having mild pneumonia and given antibiotics, as well as an inhaler.
On Saturday, Amy explained how she took a dizzy spell, she lost focus and began to panic – this coupled with already low oxygen levels led to her hyperventilating.
"My partner had to phone the ambulance," Amy explained. "They were out for an hour and a half but they were able to get my breathing back to normal.
"Because my breathing was so bad, my daughter, she was crying thinking I was gonna die, she could hear everything.
"My partner was beside himself, it was horrendous, I just think it is ridiculous that people aren't taking it serious because it is definitely real and it's out there."
After Saturday, Amy decided to put a post out on Facebook: "I wanted to let friends and family know how bad it was, because a lot of people are now saying 'well we don't know anybody who had had it'.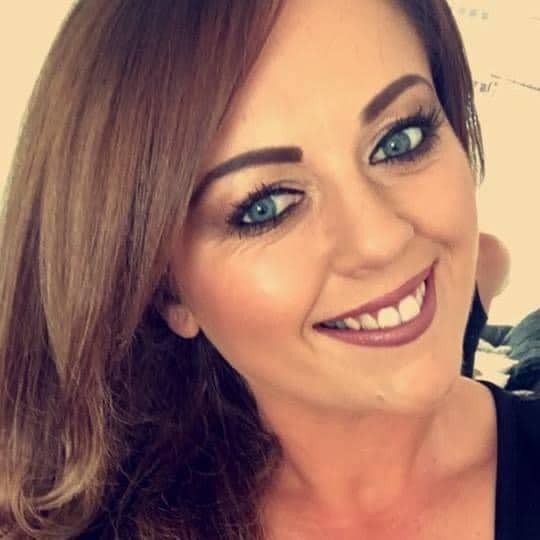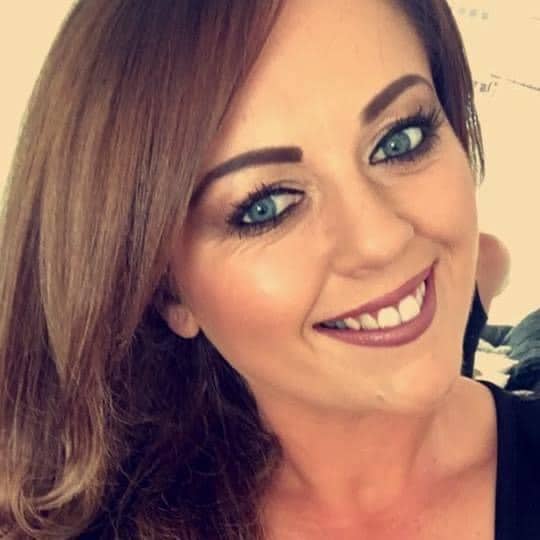 "I have had a few people that have messaged me, saying that cancer and other things are worse but as I said yes it is but we can't prevent cancer, we have been told how to prevent coronavirus, people just don't want to listen.
"I think now that I have had it, I am seeing all the posts on Facebook with people making light of it, it just gets my angry."
Amy is diagnosed as a type 1 diabetic and suffers from gastroparesis, and due to this she was instructed to shield at the start of lockdown.
She explained that she would only have left her home to go do groceries for herself, her daughter, her partner and his two children.
"I would have hand sanitised, worn my mask, done everything that was asked of me and I still picked it up somewhere."
All other members of the household were tested as a result of Amy's positive test but these all came back as negative.
She said: "My partner has been very strict in how I am isolating. He is not letting me out of the room and I am throwing my dirty clothes out the window in a plastic bag.
"My aunt is a nurse, she told him everything he needed to do, he is doing it by the book and think it is a testament, it shows it works because none of them have got sick."
Now back on the mend, Amy added: "The Public Health Agency say I don't have to isolate in my room from tomorrow and my wee girl, she can't wait, but I would still be a bit weary.
"The family will have to isolate until Friday, but it has been hard on the kids; my daughter has not been able to see her father and my partner's kids have not been able to see their mother."
Sign Up To Our Newsletter