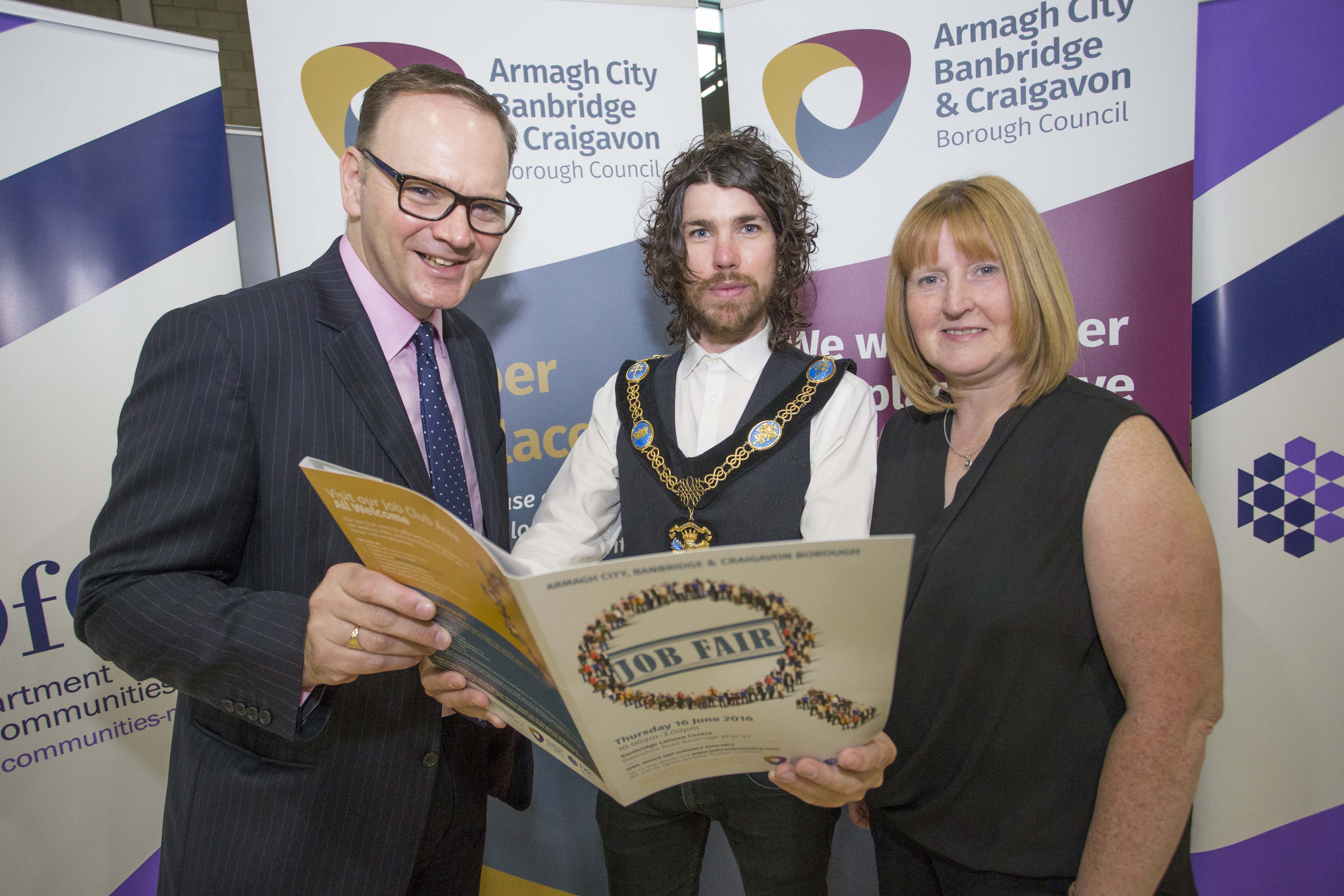 Hundreds of keen job seekers showed up to the Job Fair in Banbridge Leisure Centre on Thursday to find out more about the careers on offer from 36 employers.
Organised by Armagh City, Banbridge and Craigavon Borough Council in partnership with the Department for Communities, the Job Fair was organised to attract local talent to fill job vacancies in the area.
Job seekers also received information on training opportunities as well as free careers guidance and tips on how to improve their chances of finding employment.
Vacancies were available from large and small employers in a range of sectors, including: manufacturing, construction, retail, catering, warehousing, engineering, life & health sciences, and call centres.
Attending at the event, Lord Mayor of Armagh, Banbridge and Craigavon, Councillor Garath Keating commented: "We are delighted to be able to work with the Department for Communities, SRC and key employers to help our citizens find work, improve their skills and develop the economic prosperity of this borough.
"Speaking to some of the job seekers, it is clear that they are looking for better employment prospects, and they are very grateful that we have provided this platform for them to engage with employers directly."
Ashley Russell-Cowan, Regional Manager for the Southern Area within the Department for Communities (DfC) Working Age Group commented: "This successful Job Fair organised in collaboration with Armagh City, Banbridge and Craigavon Borough Council and the Department for Communities, has brought employers, support organisations and jobseekers together under one roof to showcase the range of employment opportunities available to the people of the borough. This event demonstrates that employers are seeking to recruit and that there are opportunities for people seeking work."
The feedback from employers was very positive, Linda Maher from Eishtec said: "It is great to see such a huge turnout at this job fair. There is clearly a tremendous appetite for work in this borough."
For more information on job vacancies, visit jobcentreonline.com, email employerengagementteam@communities-ni.gov.uk or telephone 028 9025 2394.
Sign Up To Our Newsletter