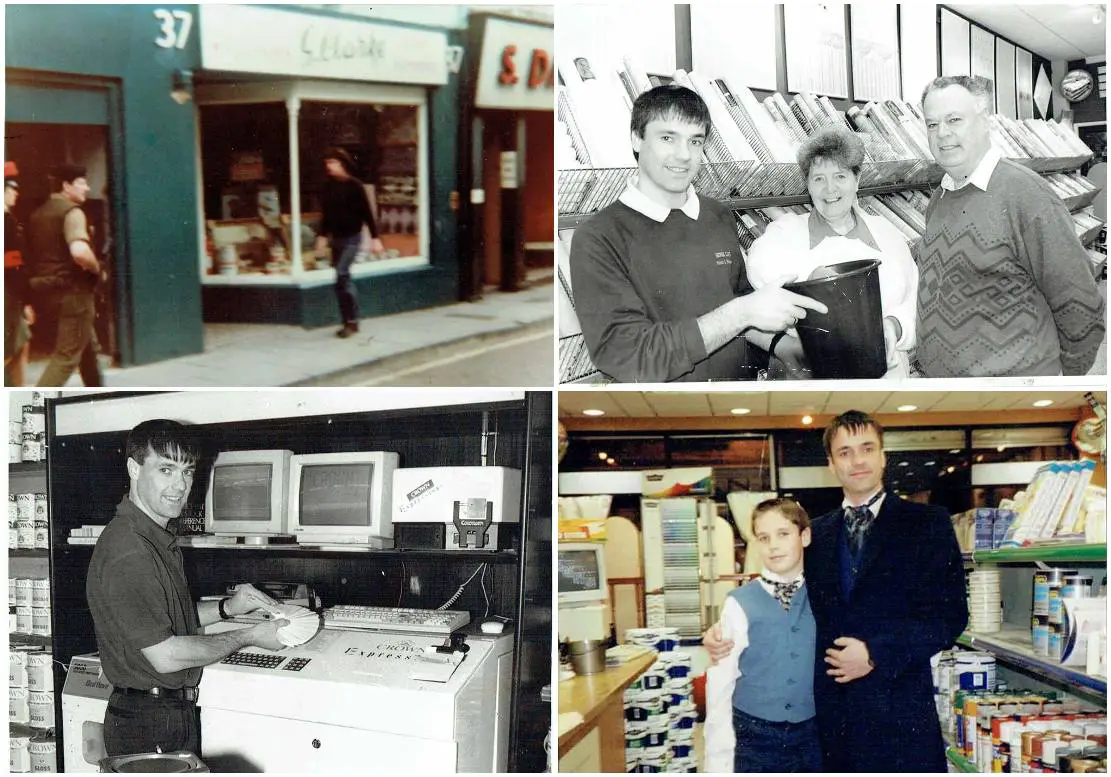 A family run business, which can safely call itself a city institution, today celebrates its fiftieth year serving the people of Armagh.
An ever present on Scotch Street, Clarke Decorate has had its fair shares of setbacks over the years; from multiple bombings during the Troubles, to just last year, when a car careered though the store front.
Jimmy Clarke – the son of the business's founder – has seen plenty over the years.
Speaking to Armagh I from the shop's city centre home, Jimmy explained: "This was the original shop, it was set up on the 21st of February 1970 by my father.
"My father had a painting contracting business, five or six men working for him painting chapels and churches and schools, that sort of thing.
"Then he decided to go into the retail side, so he would have dropped the men off at work and then come on into the shop."
The store was a real family affair, as Jimmy described how his mother would stay in the shop making sure things were ticking over, but when it came to business his father called all the shots.
And in that same spot, the business would flourish; that was until a bomb went off on Scotch Street in and around 1979, which reduced the store to rubble.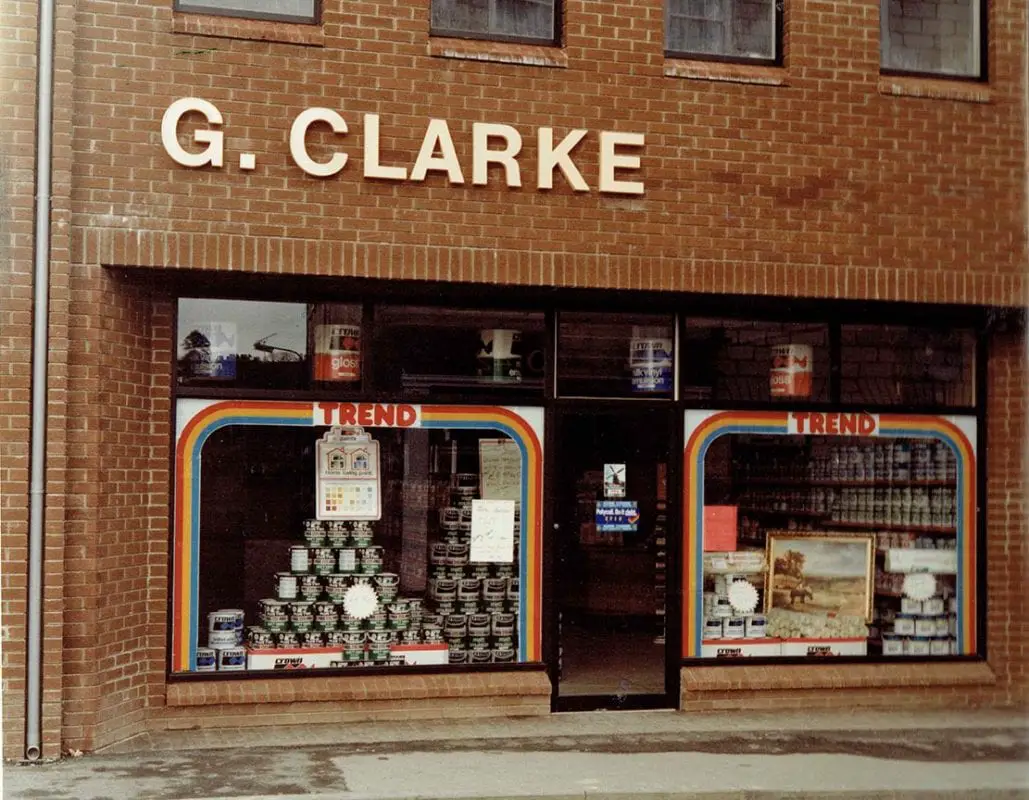 Jimmy recalls: "It left the place floored completely, which led to us moving to temporary premises in Barrack Street; we ended up being there for two or three years whilst the shop was built back from the ground up.
"That was an easy fix because the diggers just came in and gathered the place up and threw it away, it was unfortunate but sure we all lived through them days."
Casting his mind back, Jimmy remembers calling into the Barrack Street store whilst still at school, he would not come aboard until they relocated back to Scotch Street.
"I left school and began working part time just to get involved; I was also working on a farm at that stage too.
"So I came in just to give a hand and I never got back out the door. The shop was rebuilt in '81 or '82 but there was another bomb across the street and we lost the shop front in '84".
Throughout the years Clarke's remained a family-run business; Jimmy got married in 1984 to Georgina, who came in and got involved too.
Whenever the shop opened again in 1970 it only dealt with paints and wallpapers but now boasted a collection of fabrics, ready made bedding and curtain poles, among other items.
"There used to be a restaurant above us which we rented out but when Richard, my son, went to England to study interior design it became available," he recalled.
"So we decided instead of renting it out we would try to incorporate into what we are doing here, to sort of get something set up in case Richard ever came back.
"It worked out well, he brought in fabrics, ready made bedding and curtain poles, all that other stuff in, so the soft furnishing side of the business is upstairs and that is what Richard does.
He added: "We did that renovation in the year 2000; I was saying to someone the other day, after the car coming through the front of the shop last year, I think that is the fifth time we have put this place back together.
"The big thing with the crash last year was thankfully no one was hurt."
Not many could boast 50 years of trade but Jimmy was quite humble in his approach to such a significant anniversary.
He said: "I would say that Johnston's Bakery would be longer here than us, Emerson's would be longer than us and Hawthorne's would be trading there a long time; I really don't know how you would calculate that.
"It has been a bit of a flash if I am honest but the support Armagh people have shown us over the years has been great."
The is a real milestone for a family run independent business, Jimmy let us in on some of his secrets to Clarke's long-standing success.
"Obviously, you try to keep your prices competitive when you are up against the B&Qs of this world but I always do believe a small family business run quite tight is always going to have the upper hand," said Jimmy.
"You don't go in and just pick a tin of paint of the shelf yourself, there's more to it, people want to come in and talk about colours, get advice, I do think independents will survive because some people do want that experience.
"Paint is a very personal thing, unfortunately people do make mistakes with it but we are always there to help, and there have been some stories down the years."
Jimmy reminisced: "I can remember the craic I had with my father over the years when I decided to bring a credit card machine in; this was the end of the world to him.
"An even moving away from an old ledger that you would put your invoices into, to move to computers that was another battle from hell.
"You just have to keep your ear to the ground and change with the times."
Congratulations to Clarke's on 50 years providing a quality service to the people of Armagh and here's to another 50 years of the same!
Sign Up To Our Newsletter