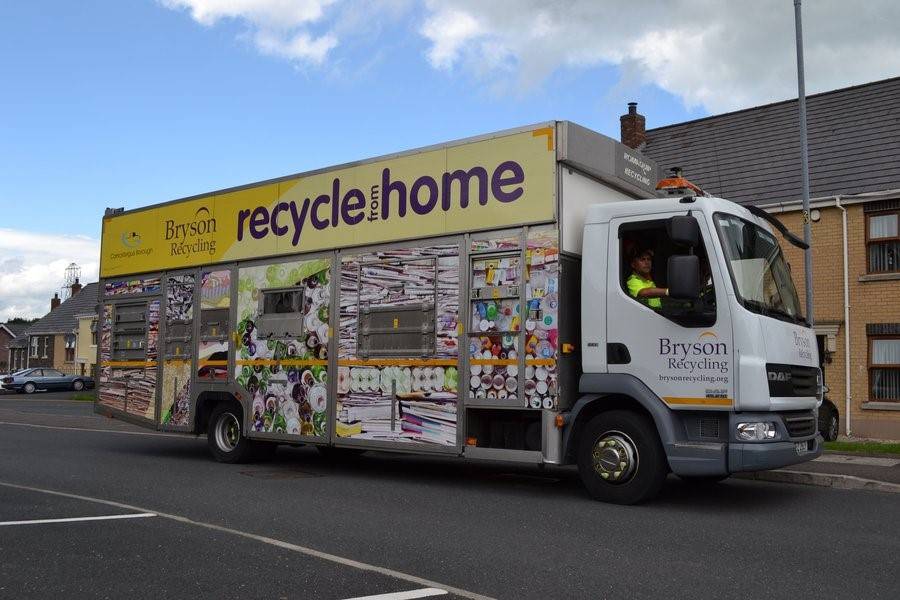 Householders in the Armagh and Cusher areas can now benefit from an additional Bryson Recycling box to meet their recycling needs.
A limited number of boxes are now available for householders who need additional capacity, have a damaged box or need another box due to the temporary collection measures.
Earlier this year, Bryson Recycling introduced temporary collection measures to reduce the risk of spreading COVID-19.
Funding has been secured from the Department for Agriculture, Environment and Rural Affairs to assist with household recycling during the pandemic.
Householders are invited to request an additional box by sending an email to neighbourhoodservices@armaghbanbridgecraigavon.gov.uk or calling 028 3752 9624 with your household address. Boxes will be delivered directly to householders.
Bryson Recycling temporary collection measures continue to operate with householders requested to sort their items into boxes depending on your household requirements and to rotate the materials you present for weekly collection.
Option 1: Paper and cardboard, Option 2: Plastics, food and drinks cans, foil, carton and aerosols, Option 3: Glass bottles and jars.
For more information, please visit www.bryonrecycling.org/covid-19
Sign Up To Our Newsletter