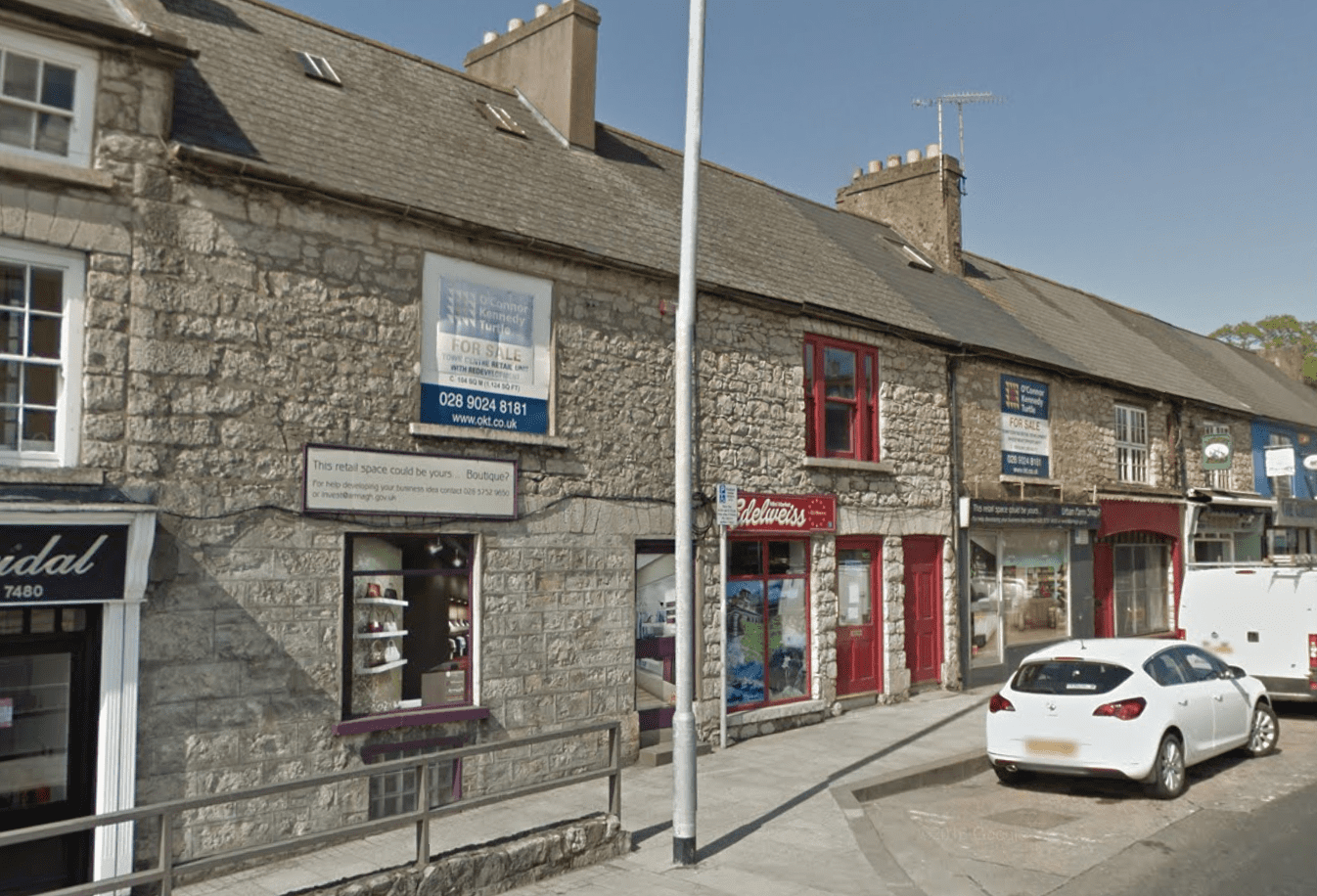 The developer seeking approval for a new hot food takeaway in Barrack Street in Armagh has ruled out any chance of opening a shop there instead.
Plans for the former Armagh Books outlet – vacant for a considerable number of years now – were submitted to Armagh City, Banbridge and Craigavon Borough Council back in March.
A leading Belfast-based property agent lodged the application for a change of use for a "hot food carry-out (ground floor) and alterations to front elevation".
Amended plans have now been submitted and will be publicly advertised next week.
As part of the decision-making procession, officials had written to the applicant seeking further information on the nature of the food business to be carried on.
They had also sought information in relation to opening hours.
In a letter from the applicant's architect, it was revealed that no tenant had been lined up for the premises at this stage.
But a fast food outlet was deemed the most suitable use for what was described as a "derelict building". This course had been taken after advice was sought by the owner from a commercial agent to "try to find a sustainable use".
The architect wrote: "The advice is that there is no demand for shop units in this location hence the application for a change of use to a hot food carry out. Clearly a vacant and unused building is not desirable."
Officials were also informed of the applicant's belief that, contrary to suggestions in an environmental health officer's report, the property in question was not "suitable" as "possible residential accommodation". Land and Property Service has not designed it for residential accommodation.
Advocating a change of use therefore to hot food outlet, and it terms of the type of food to be prepared and sold on the premises, it was revealed the hope was to see a new fish and chip shop or Chinese or Indian takeaway opening.
Papers forwarded to planners indicate that the applicant would find a restriction ordering the premises to close by 11pm as "acceptable".
The updated application will be looked at in more detail and further consideration given before a final recommendation is made.
Sign Up To Our Newsletter