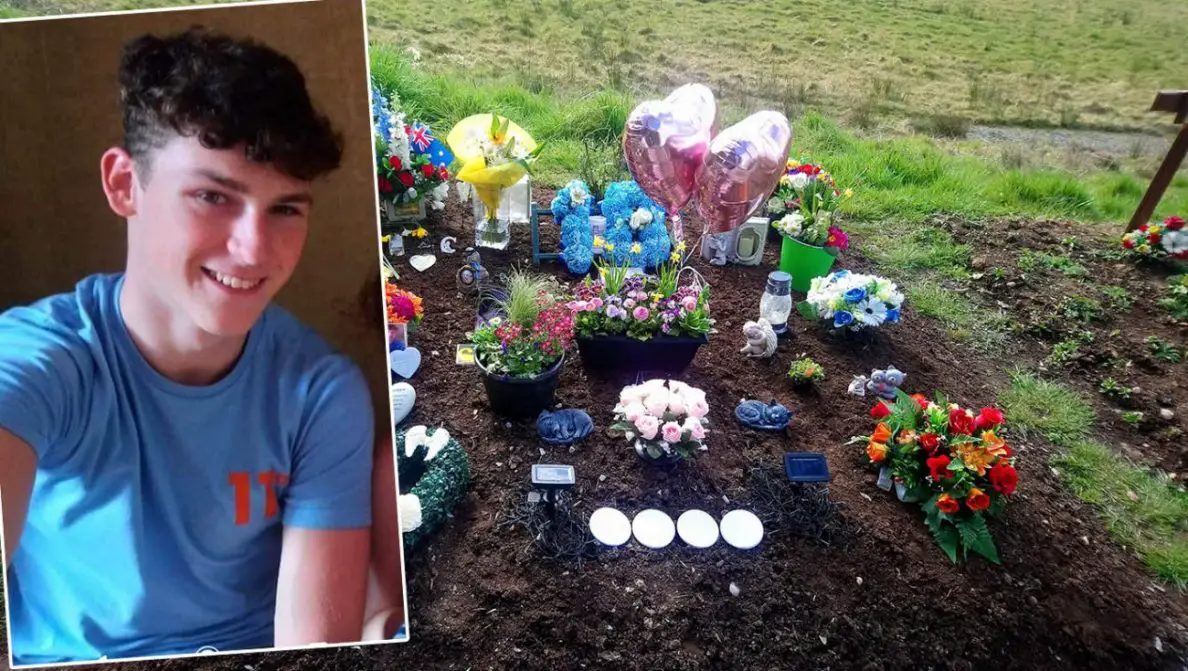 The mother of a young Armagh man who took his own life a year ago will travel alone to his resting place today in the absence of a memorial service.
Seventeen-year-old Cole Murray had just become a dad weeks before he decided he could not go on.
As mum Yvonne marks the loss of her eldest son today (Sunday), she has encouraged others never to feel like they are on their own.
Yvonne was horrified to think what had been going on in his life having later spoken to his friends.
Cole had been a pupil at City of Armagh High School and was a business diploma student; he wanted to follow in the footsteps of his grandfather, Xavier, who, along with his uncle Luke, owns a very successful wholesaling business in Monaghan.
The teenager had left a bar of chocolate on Yvonne's bed the night before. Everything had appeared fine – it as an act of kindness – typical of a gentle and charming young man with such a bright future.
But Yvonne had no way of knowing how her son was feeling and none of that came to light until it was too late and the family's life had changed forever.
Now Yvonne has asked that, especially with the COVID-19 crisis when people are being asked to self-isolate, they should not feel as if they are cut off entirely.
She has urged others to pick up their telephone or go on to social media and simply reach out if they need to speak to someone and never feel there is nobody out there.
Yvonne told Armagh I : "Because of COVID-19 there will be no memorial services for Cole, and no one will be travelling to his resting place in Monaghan, except me.
"People are suffering at the minute – isolated from family and friends, prevented from going to school, work, church, gym. It's surreal."
The devastated mum said she wants to share Cole's picture on this most difficult of days – so people can look at her beautiful, smiling son and simply think – to encourage anyone who may be experiencing distressing thoughts to turn for help.
Added Yvonne: "I urge people to reach out and tell someone. If Cole had told me what was going on instead of trying to handle everything himself it could have been dealt with and my baby would still be here."
Sign Up To Our Newsletter