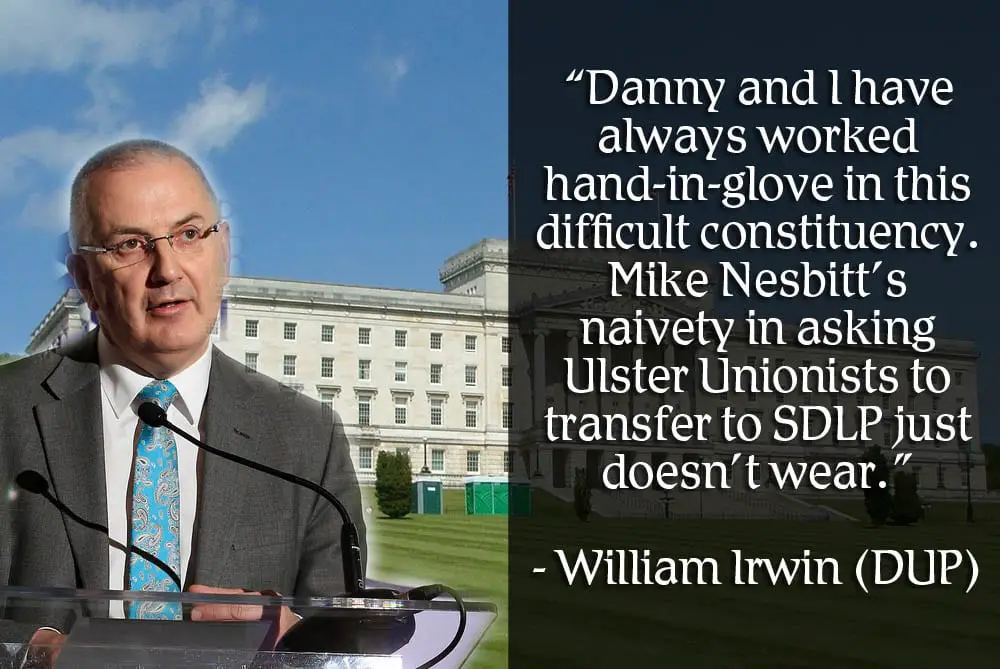 Unionist stalwart Danny Kennedy was dealt a hammer-blow after losing his seat in Newry and Armagh after 21 years in the Assembly.
Mr Kennedy had been the sole Ulster Unionist in the the constituency after he took over from Jim Speers in 1996.
The DUP's William Irwin topped the polls for a second year running, collecting 9,760 first preference votes.
Sinn Fein's Cathal Boylan was also returned after the first count with 9,197 votes.
He was joined by party colleague Megan Fearon and SDLP's Justin McNulty after the first round of transfers before Conor Murphy pipped Mr Kennedy to the post just after 5pm today.
McNulty, incidentally, was the first of his party elected as Alex Atwood bowed out in West Belfast in another shock result.
ELECTED: All credit to an incredible team: determined and committed to bring this home for the SDLP and the people of Newry and Armagh #AE17 pic.twitter.com/XxGxTwaoNs

— Justin McNulty (@JustinMcNu1ty) March 3, 2017
Speaking to the Newsletter, Mr Irwin, blasted the UUP leader Mike Nesbitt, saying: "Danny and I have always worked hand-in-glove in this difficult constituency.
"Mike Nesbitt's naivety in asking Ulster Unionists to transfer to SDLP just doesn't wear. And the fake letter – reportedly signed by Danny (wherever it came from) – was disgraceful to say the least."
In Upper Bann, there were no surprises to see DUP's Carla Lockhart top the polls and get re-elected following the first count.
Sinn Fein's John O'Dowd and Jonathan Buckley – second and third after first count respectively, made it past the post, however, as they did Jo-Anne Dobson, who has held her seat for UUP since 2011, fell out of the race.
War veteran Doug Beattie held onto his seat at stage five of the count.
SDLP's Delores Kelly took the final seat in Upper Bann, returning as an MLA after failing in last year's election.
Sign Up To Our Newsletter