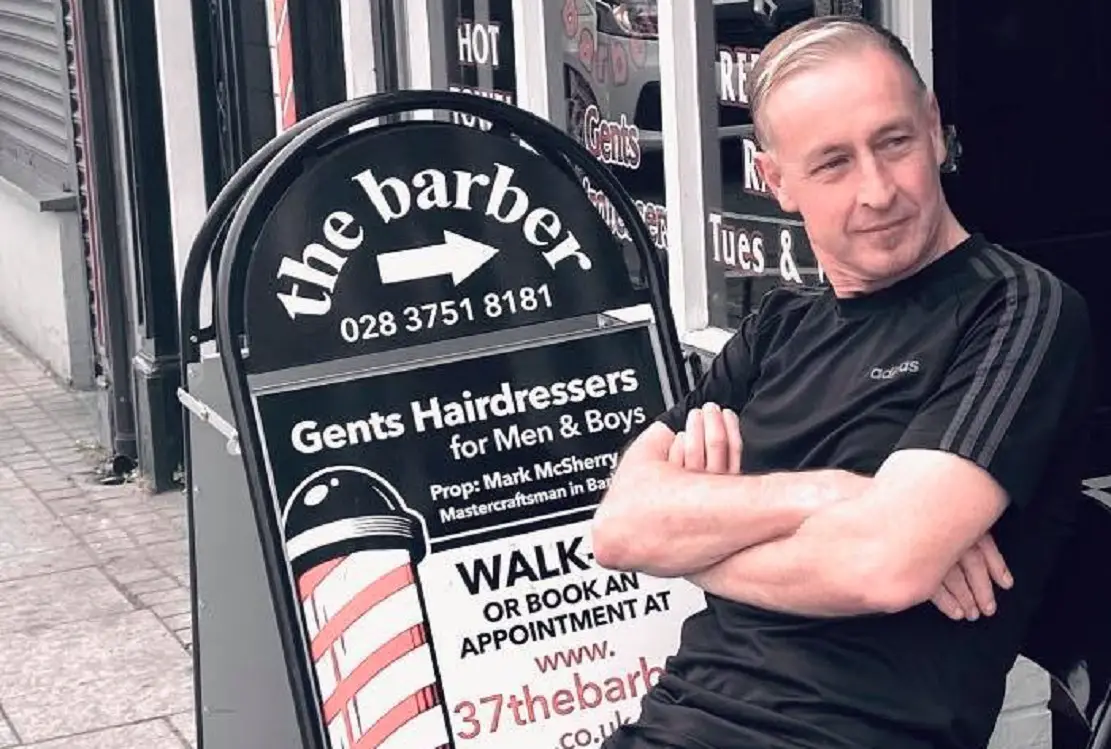 Hair loss can be devastating for many people, so being able to have their 'crowning glory' restored is utterly transformative.
That's certainly the experience of Armagh barber Mark McSherry, who qualified as a hair replacement specialist during lockdown and has been fitting an increasing number of what are known as 'systems' ever since.
He says giving people back their confidence is the main reason he does the job.
"The reward is seeing the expression on people's faces and their reactions. It gives them a new lease of life. If you go from being bald to then having hair, it's life-changing," he said.
Mark, aka The Barber, had always dabbled in hair replacement, mainly cutting and refitting customers' existing systems.
But it was only over lockdown, when he had to close up shop due to restrictions, that he began to research it in more depth and decided to complete a Diploma in Non-Surgical Hair Replacement.
"Hair loss is a big thing for men, and there's still a stigma around it and a real reluctance to talk about it," he said. "Some men may have embraced baldness and are happy to shave their heads but others haven't.
"This is the step before a hair transplant for many people, but hair transplants aren't suitable for everyone. It's a journey and people get to different points at different times."
And the reasons for hair loss aren't always straight-forward, as he explains.
"Some people have had cancer or brain tumours or alopecia," he said. "Women suffer from hair loss too and I've had a few coming to me.
"At the moment I'm doing about three systems a week and that's plenty. There's a lot of work involved in them and you just never know how people are going to react. It's such a big thing for them.
"There's a lot of stress involved. I definitely don't do it for the money."
Most of Mark's customers are in the 23-32 age group, but his youngest has been 17.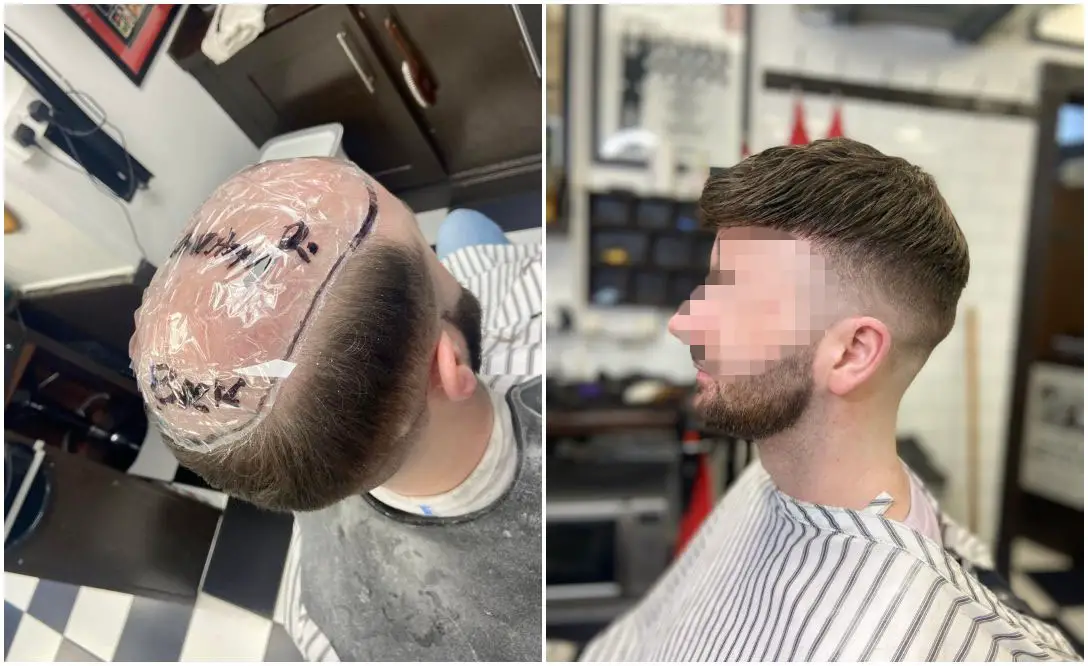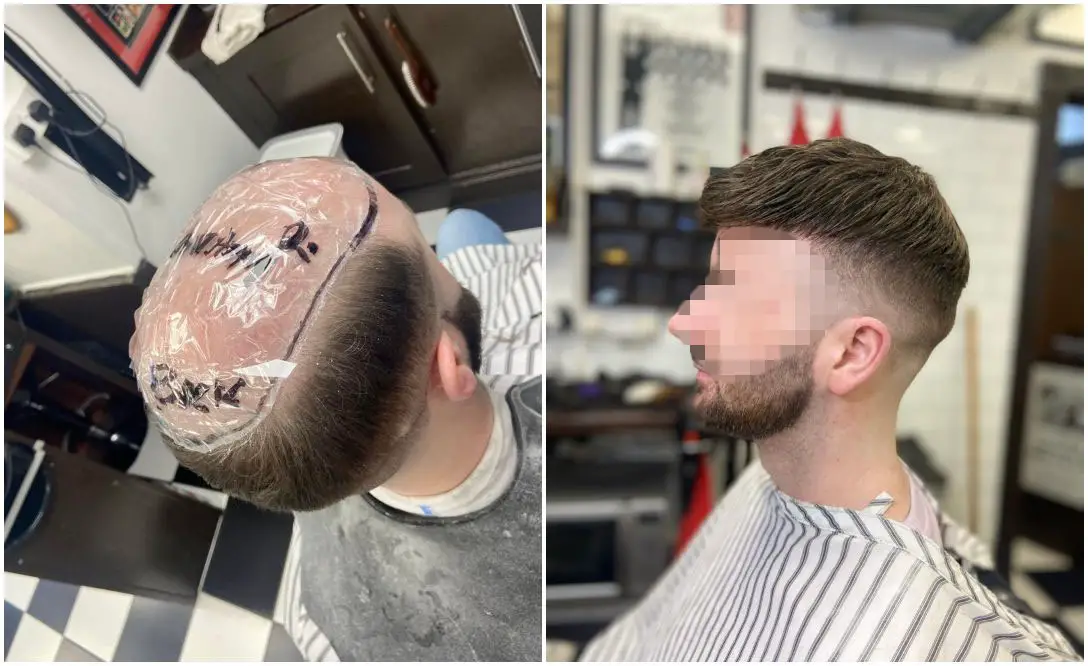 The process essentially entails fitting a 'skin' of real hair to the scalp but before that there's a detailed, confidential consultation and measuring up process, as well as making sure the colour is the closest match possible.
"I would talk to clients about it and tell them to read up about it as well to make sure it's right for them. Every single client is different," he said.
"The replacement can last between six months to a year-and-a-half, but I tell clients to be prepared to do two systems a year.
"You can wash it twice a week or less, but if you go to the gym a lot, it won't last you as long because the scalp gets sweaty."
Mark orders his systems from London and they can cost between £600-£1,000.
He added: "The trick is knowing how to cut them to fit properly and then, when they're on, blending them in with the exiting hair.
"If it's fitted well, it looks very natural. I have had people come in and take theirs off in front of me and I never even knew they'd had it done."
The holder of the Gentleman's Hairdresser and Barber of the Year 2021 title in the British Hair and Beauty Awards, Mark says he is still as enthusiastic and passionate about his craft as when he first started.
"Other people look at people's faces, I look at their hair!" he laughed.
Sign Up To Our Newsletter