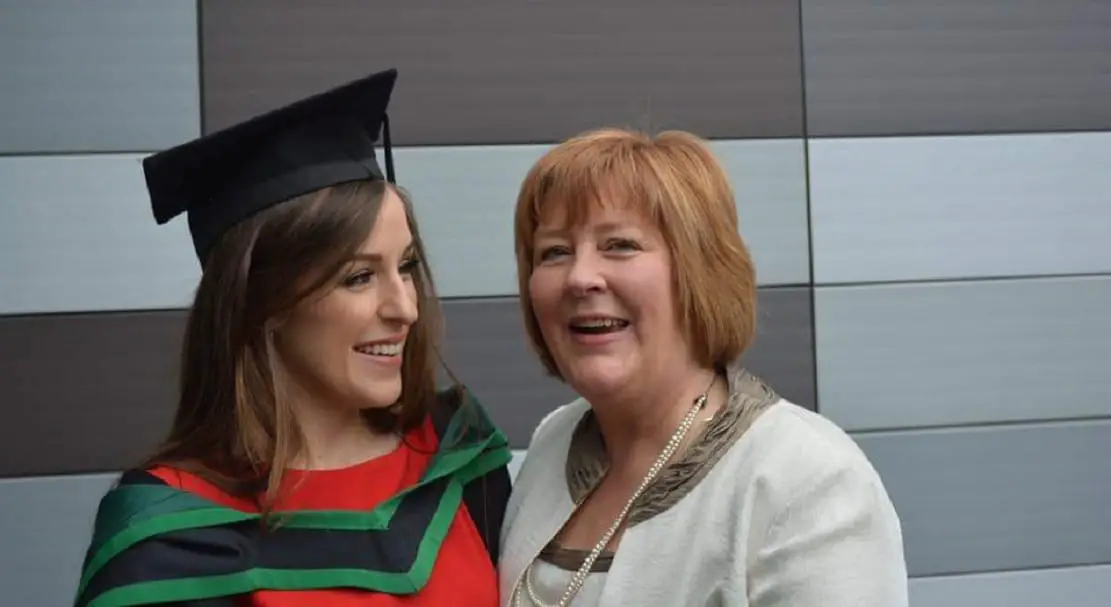 The daughter of a popular Ballymacnab woman who passed away from cancer after being diagnosed on her birthday, is raising money for the nurses who helped her mum in the final days of her illness.
Catherine McCraron is aiming to run, cycle or hike 5km a day for 63 days until November 19 – which would have been her mum's 63rd birthday.
Within a week of launching 'Move for Mary' on GoFundMe, Catherine has already surpassed her £500 target, raising over £2,200 to date.
The money raised will be divided equally between Tynan/Keady District Nurses Fund and Marie Curie, and Catherine says this is the family's way of giving back.
Mary was well-known in the Keady and Ballymacnab areas as a nurse and a publican.
She was also a member of Ballymacnab Dramatic Group for more than 40 years, treading the boards in many plays and shows as well as producing and helping out behind the scenes.
When Mary was given her shock cancer diagnosis last year, Catherine flew home from Australia for what the family thought would be the start of treatment.
"At Christmas, mummy then got told that the cancer had spread and with the most vigorous mutation, it had spread at a rapid rate," she explains on the GoFundMe page.
"We then got told the deafening news that there was nothing that could be done to treat the cancer and we would have only a small number of weeks left."
Despite fighting as hard as she could, Mary passed away on May 3 this year, leaving her family heartbroken.
Catherine, who lives in Granemore and works for Derry Transport, said her mum was her "best friend" and "known by everyone".
She said she lit up a room with her "infectious laugh and bubbly personality" but always put others before herself, and was very caring and loving.
Catherine said she and her dad Noel were extremely grateful to the nurses who helped them care for Mary at home.
"The district nurses would have been in with us every day, helping in any way they could, and Marie Curie helped out on the nights when we were exhausted," she said.
"Nobody ever hears about the work of the district nurses. They provided us with great caring materials that they had to fundraise out of their own pockets. They were unreal.
"I also had my mummy's best friend Ann Kelly in every day as well. She was a nurse too and was such a big support."
Anyone wishing to donate can visit the GoFundMe page here.
Sign Up To Our Newsletter