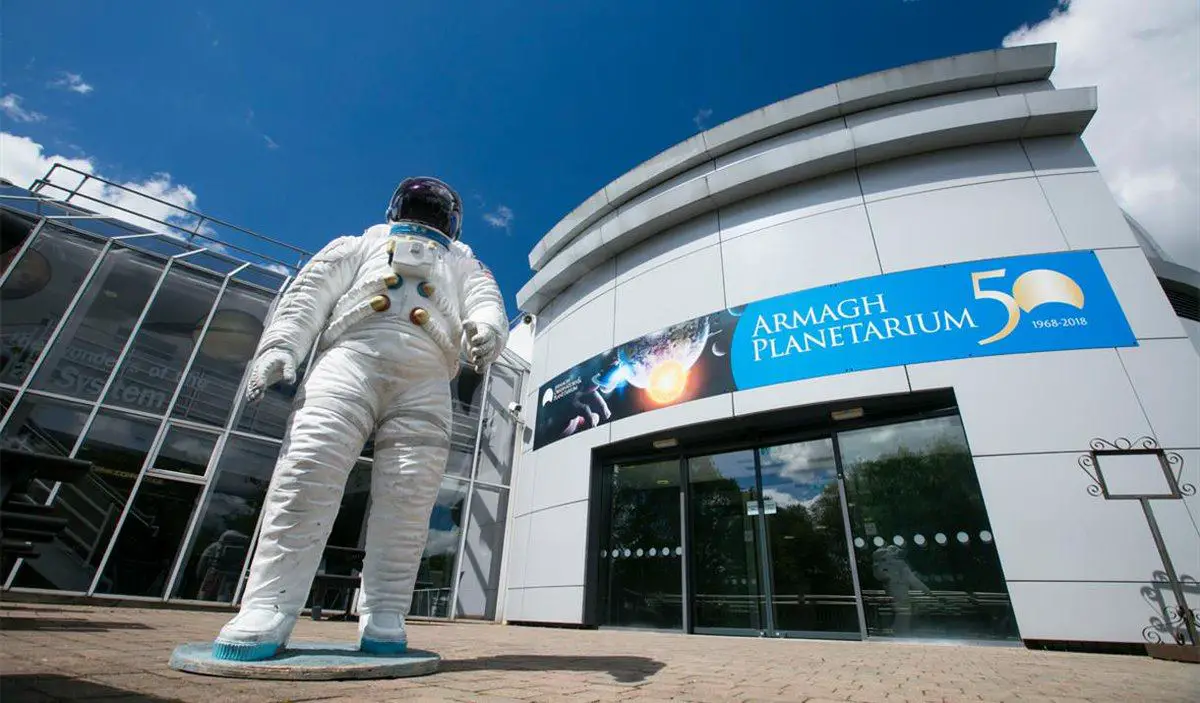 Armagh Planetarium looks set to become a little more 'out of this world' with plans in the pipeline for an exciting new interactive exhibition area.
The project is currently out to tender for interested parties who have until the middle of next month to apply.
A four-month contract – at an estimated value of £240,000 – is on offer for the successful applicant.
They will be tasked with constructing a new 'Armagh Observatory and Planetarium' experience.
The purpose of the project is to "refresh the exhibition area" which would include the installation of interactive exhibitions and information panels.
They will also be tasked with giving consideration to the "flow and design of the area" to make it much more attractive to customers.
The new addition must meet modern technical visitor expectations, while making it easier to inspire, inform and educate visitors.
A key part of the remit is that it must be accessible to everyone.
The contract – which will be awarded based on 'best price – quality ratio' – is for the provision to provide the interpretive exhibition design, content development and creation, as well as the supply and installation fit-out.
The Armagh Planetarium opened to the public back in 1968. It is interesting to note that the value of the current tender of £240,000 is exactly double what it cost to build the entire attraction all those years ago!
This will be a major boost for the Planetarium and should prove to be a huge draw in terms of tourism.
It will be the biggest project to be carried out there in many years, and will add significantly to previous additions including the Armagh Astropark and Eartharium which were opened back in the mid-1990s.
Interested and experienced parties have until Friday, November 13, to make their submissions for the new interactive exhibition project.
Sign Up To Our Newsletter