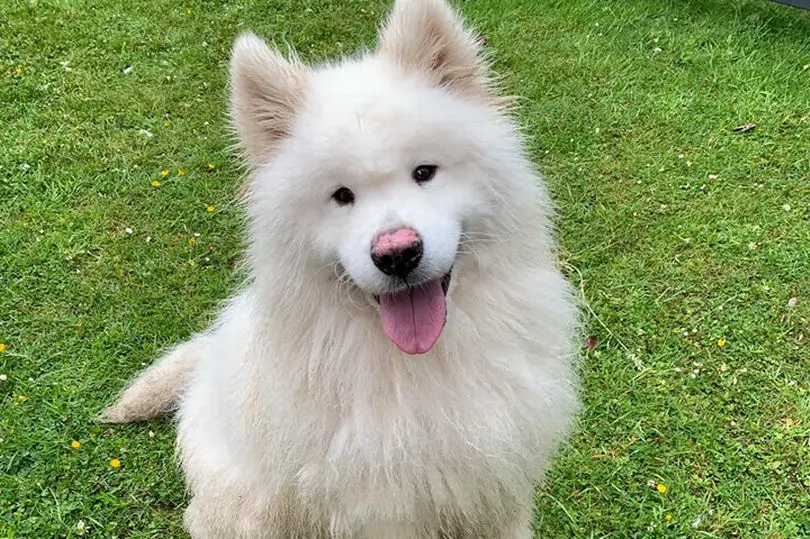 A couple of young girls discovered a black bin bag containing dead kittens just five weeks after a dog was discovered weighed down in the same canal, police have revealed.
The gruesome discovery was made in the Coalisland Canal, close to the River Blackwater on the Armagh border, this week and highlighted by PSNI.
A PSNI spokesperson said: "Just five weeks on from the disgusting incident at the Coalisland Canal involving Snowy (main image) being stolen from his owner and being weighed down in the water, a member of the public has entered the canal and rescued several kittens from a discarded bag.
"We would always advise to be mindful of your own personal safety. Our brave rescuer took the saved kittens to be checked over by a vet.
"Do not dump or abandon unwanted animals or pets and cause them unnecessary suffering."
However, it was revealed that all five kittens have passed away.
Two little kittens had died at the scene, while the other three were rushed to the vets.
However, due to having taken on so much water in their lungs, the vets were unable to save them.
Just over a month ago, Snowy – a beautiful white Samoyed – was snatched from its owners in Coalisland.
Snowy ad a heavy link chain attached at one end to its neck and the other to a concrete block and left for dead in the water.
Fortunately, was rescued by a quick-thinking council worker, who re-united the dog with his owners.
Sign Up To Our Newsletter