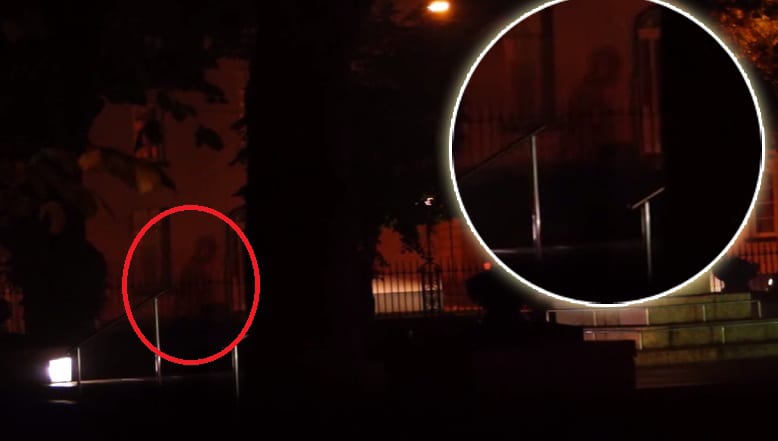 What is this ghostly figure spotted earlier this week in the Mall in Armagh?
The shadow of what appears to be a man can be seen walking across the ground near the cenotaph at the lower end of the Mall.
The shadow only appears for 6-7 seconds before vanishing again into thin air.
And what's most disconcerting is the fact the shadow then appears to turn and look in the direction of the camcorder.
It's an eerie sighting spotted on Wednesday night.
Do you have an explanation for this strange sighting?
More on Armagh ghosts:
Is this a ghost captured on camera at Armagh Gaol?
Seven ghostly tales of county Armagh hauntings
Sign Up To Our Newsletter