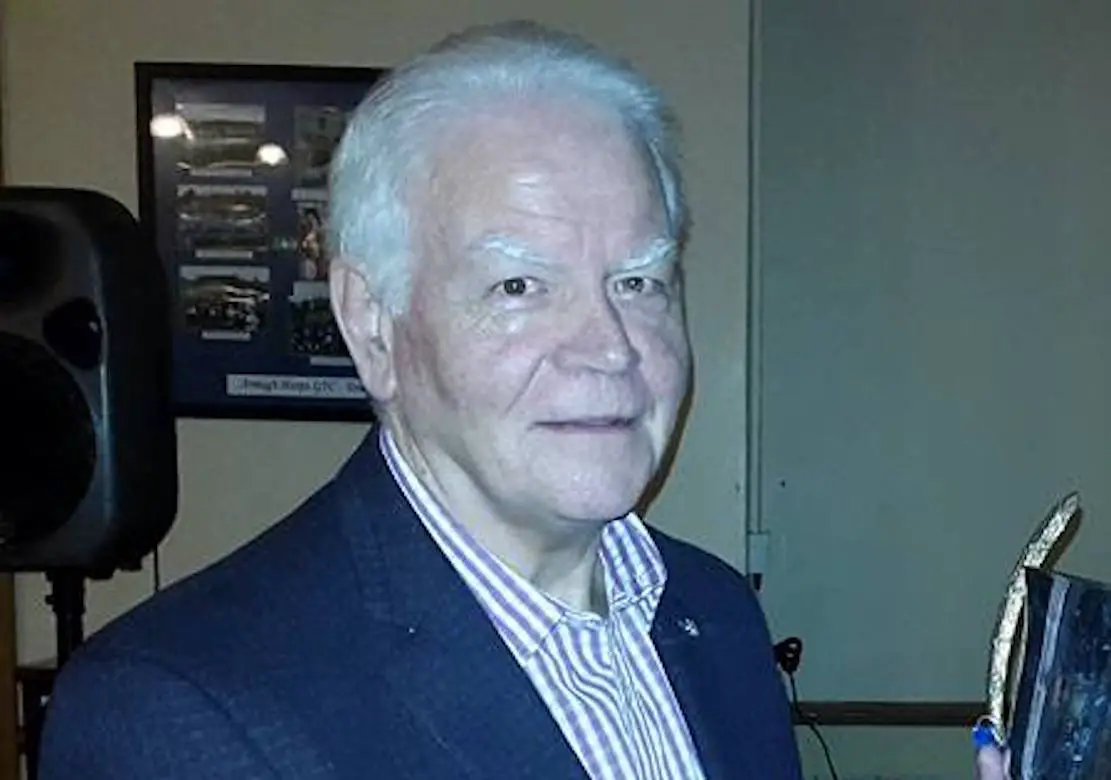 The funeral of former Armagh GAA coach John Morrison will be held on Saturday.
The funeral mass will be celebrated in St Malachy's Church, Armagh at 11am on Saturday morning. His remains will leave the family home at 10.15am.
Mr Morrison passed away peacefully at home on Tuesday morning. He was the beloved husband of Maura and loving father of Emma, Catherine, Patrick and Sean, and brother of May.
The GAA world paid their tributes to a "legend" of the game following Mr Morrison's untimely passing and community workers in Armagh were also deeply saddened to hear of the news.
A spokesperson for the West Armagh Consortium, who operate just yards away from John's Cathedral Road family home, said he "championed for the youth of Armagh".
A statement read: "While much has been said about John's sporting achievements and his lifelong involvement in the GAA, there is another aspect of John Morrison's life that should be acknowledged and that was his contribution to community life in Armagh.
"In particular, both John and his wife Maura's invaluable work in providing a youth club based at the old Parochial Hall.
"Armagh City Youth Club ran throughout the most violent years of the troubles. It provided a safe haven for several nights a week for young people who were growing up in the midst of the turmoil that was prevalent at that time.
"It is safe to say that the youth club so diligently managed by John and Maura has far reaching effects in the protection of young people particularly from the nationalist community, who were daily exposed to the excesses and influences of what was such a volatile time in our recent history.
"It would be equally safe to assume that many of us who have made in our more senior years can is some way be grateful for the work by John in managing Armagh City Youth Club. It was a dangerous time especially for young people. The opportunities for youth interaction were extremely limited.
"From a community point of view, and not detracting from John's involvement in sport, one of his most impressive achievements will be the community work he championed for the youth of Armagh.
"Community groups would like to take this opportunity to extend our condolences to Johns widow Maura , daughters Emma and Catherine, sons, Patrick and Sean and sister May on this very sad and tragic occasion."
John Morrison's funeral Mass will be celebrated in St Malachy's Church at 11am on Saturday morning. His remains will leave the family home at 10-15am.

— Armagh Harps GAC (@ArmaghHarpsGFC) February 14, 2019
Very deeply regretted by his sorrowing wife, daughters, sons, grandchildren Rebecca, Jack, Katie D, Katie Mo, Matthew, Niall, Conor, Lochlainn, Scarlett and Hannah, sister, sons in law, daughters in law,  brothers in law, sisters in law, nephews, nieces,
family circle and friends.
Sign Up To Our Newsletter