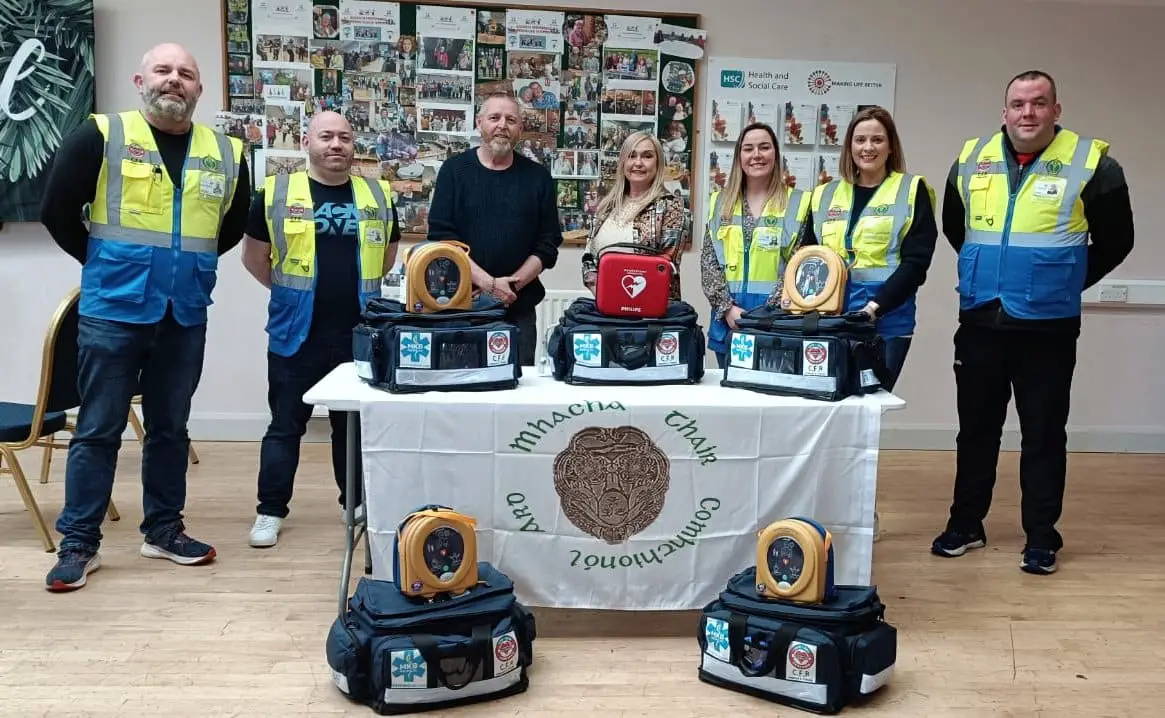 The West Armagh Consortium (WAC) – thanks to a National Lottery Funding – have been able to recruit a community first responder who will be based in the city.
Denise Donnelly will take on the role thanks to WAC's collaboration with Community First Responders Armagh/Tyrone – supporting this vital organisation in its frontline work to save lives.
A WAC spokesperson said: "We are only too happy to be able to offer practical support to our Community First Responders who on many occasions are the first on the scene of an emergency administering lifesaving first aid.
Related: Armagh community group secures £320,000 funding over next three years
"As part of our Community Development and Support Programme, funded by the Big Lottery's' Community Fund we are able to equip a newly recruited responder.
"We will be supporting an annual recruitment and equipping of a local Community First Responder for the next three years.
"The correct equipment is essential for them to be effective, and WAC is pleased to have been able to equip our newest First Responder, Denise Donnelly with a Response Bag that contains this life saving equipment.
"The work of the Community First Responders cannot be underestimated."
Related: How GAA star's death led to formation of life-saving Community First Responders Armagh and Tyrone
In response to the WAC, Aiden Early, from Community First Responders Armagh/Tyrone, said: "On behalf of CFRAT I would like to thank you for including us in this funding project.
"We provide emergency medical response in local communities through trained and equipped volunteer responders. We are alerted to the incidents by NIAS and attend the patient until the Ambulance arrives.
"Over the last six years we have attended hundreds of incidents and this money will allow us to train and equip another responder with a response bag which includes an Automated External Defibrillator.
"The responders arriving with their own equipment is vital as it ensures immediate lifesaving resuscitation begins sooner. This new responder will be based in the Armagh area.
"On behalf of CFRAT I would like to thank you for including us in this funding project."
Sign Up To Our Newsletter