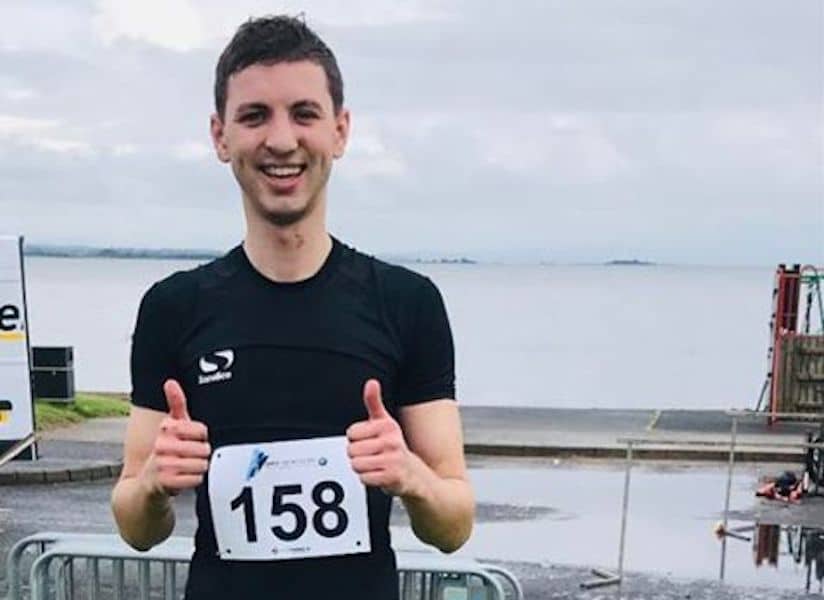 A frontline worker is planning to run his first marathon in the city this weekend to raise funds for the Northern Ireland Hospice.
Paddy Gates, is a staff nurse, working throughout all of the Health Trusts in Northern Ireland but mainly out of Daisy Hill and Craigavon Area Hospitals.
He has also worked at the Northern Ireland Hospice and has seen at first hand the vital services which are provided there.
Paddy, who comes from Magherafelt but now lives in Armagh, wants to raise as much money as possible to help the NI Hospice through this difficult time.
He will begin his run at the Rock Road at 8am this Saturday, May 16.
From there he will make his way to the Mall and, by running continuous laps, will clock up the 26.2 miles – or 42.2 kms – equivalent of a Marathon.
It is a first for the city man, as he told Armagh I : "I've very recently completed the half marathon for Run Armagh in February and I completed it in two hours so I'll be expecting to complete my first full marathon in four-and-a-half to five hours."
When it came to selecting a 'good cause' to benefit, it was an obvious choice for Paddy.
He explained: "I decided to carry out this challenge as I want to show my strength and support, especially in this tough time, for this very worthwhile charity.
"The reason I have chosen this charity is because I have recently worked for the Northern Ireland Hospice and I have seen the difference this charity makes to people, delivering symptom management, and end of life palliative care to make people as comfortable as possible for both patients and families in their last moments.
"In spite of Covid-19, this charity continues to deliver safe and effective care – just like our NHS – and I know the funds raised will go towards making a positive difference to people's lives!"
"I have always enjoyed setting myself tough challenges hope that people will support me in this in Northern Ireland Hospice."
Paddy will be completing the run alone, but he will have family and friends helping along the way to provide essential supplements and nutrients.
He is asking the public to consider making a donation no matter how big or small – it all helps!
"I have always enjoyed setting myself tough challenges hope that people will support me," added Paddy.
"Every penny raised will go torwards funding of the Northern Ireland Hospice.
If you would like to contribute please visit the JustGiving page here.
Sign Up To Our Newsletter