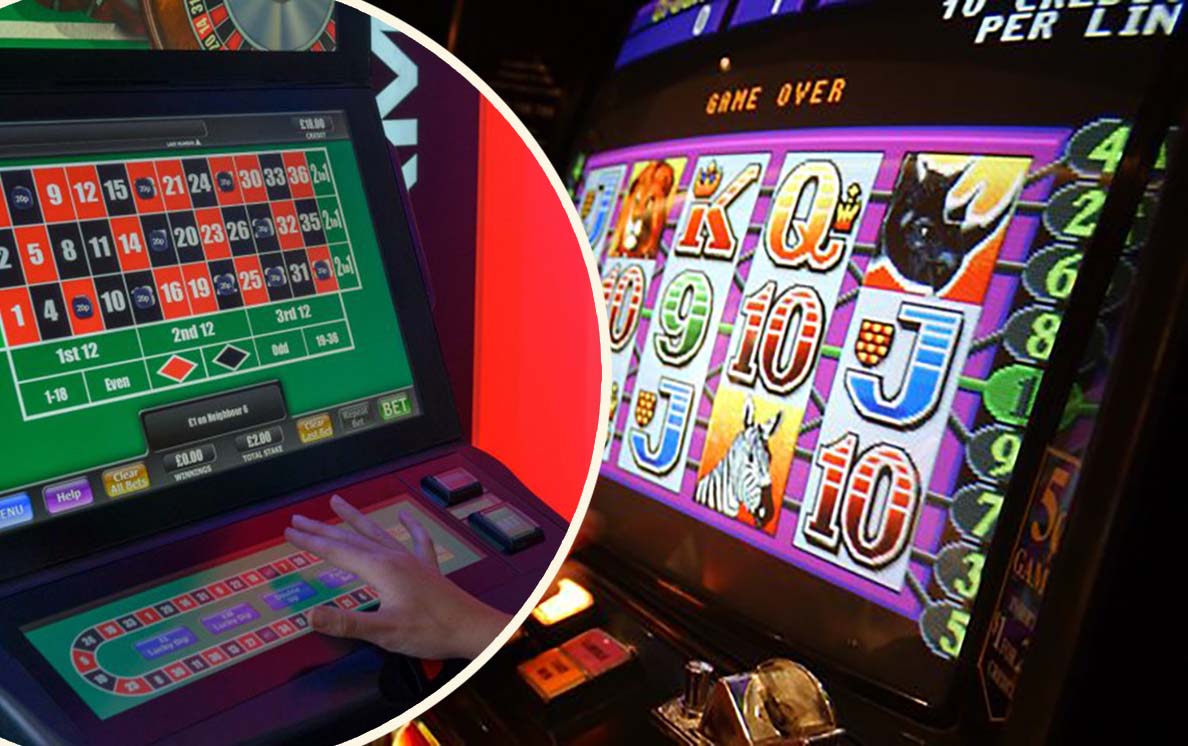 A former Armagh GAA star who battled a gambling addiction has hit out after it was revealed a curb on betting would not be extended to Northern Ireland.
Minister for Sport and Civil Society Tracey Crouch announced today (Thursday) that the maximum stakes on Fixed Odds Betting Terminals (FOBTs) are to be reduced from £100 to £2 to reduce the risk of gambling-related harm.
She said: "The move comes off the back of a consultation with the public and the industry to ensure that we have the right balance between a sector that can grow and contribute to the economy and one that is socially responsible and doing all it should to protect consumers and communities.
"The government wants to reduce the potential for large losses on FOBT (category B2) machines and the risk of harm to both the player and wider communities. Following analysis of consultation responses and advice from the Gambling Commission, the government believes that a cut to £2 will best achieve this."
B2 machines can only be made available in casino, betting shops or at tracks with pool betting.
Digital, Culture, Media and Sport Secretary said: "When faced with the choice of halfway measures or doing everything we can to protect vulnerable people, we have chosen to take a stand.
"These machines are a social blight and prey on some of the most vulnerable in society, and we are determined to put a stop to it and build a fairer society for all."
While the changes are being introduced Northern Ireland will not be subject to such restrictions.
It will be up to the Department for Communities to introduce such legislation.
And this cannot happen in the absense of a minister at Stormont.
Oisin McConville, part of Armagh's All-Ireland-winning team of 2002, previously spoke out bravely on his own gambling addiction.
The former Crossmaglen player and manager wrote the book 'The Gambler' which has helped warned others in a pressurised environment of the dangers of betting and the potential to become hooked.
He has also spoken publicly and widely to help and encourage others and has trained as a counsellor.
Mr McConville welcomed moves being made to restrict such machines in terms of the amount which can be bet.
But – having branded these machines the "crack cocaine of the gambling industry" – he has hit out at the lack of action in terms of regulation here.
He told BBC NI: "I think it is a massive step in the fight against compulsive gambling, I am dealing with people who are struggling with gambling issues day in and day out and this is something that will help in so many ways.
"It is not piecemeal, it is not ticking a box, it is proper regulation. I think it shows real intent on the part of the government."
But Mr McConville said it was "embarrassing" that the legislation would not be in place in Northern Ireland.
"There is a huge focus on the issues around gambling," he said. "It is so hurtful not only for those with addictions but for those families who are suffering because of it."
Sign Up To Our Newsletter