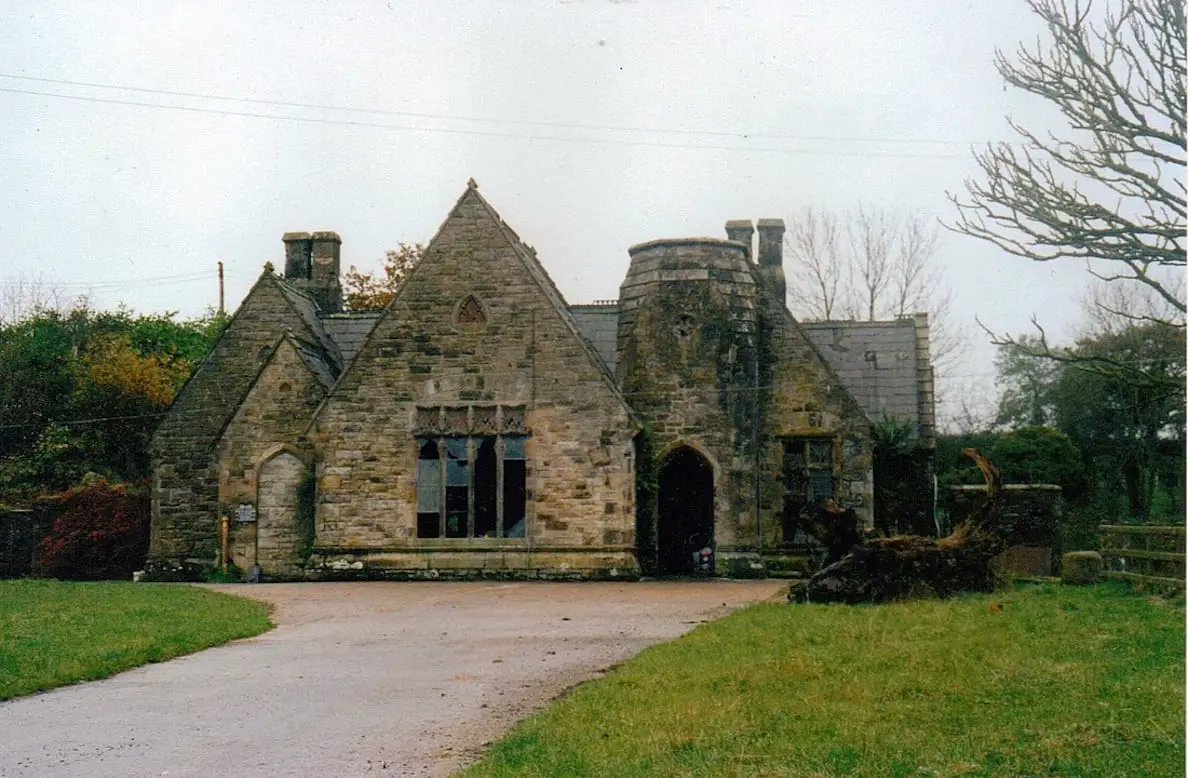 Hopes are high that 11 historic "high-risk" buildings across the Borough can be brought back into productive use.
These buildings include a former church, a dilapidated primary school and a disused railway station across the Armagh, Banbridge and Craigavon Borough Council area.
The ambitious plans were outlined in a study commissioned by the Council, which shows potential economic, social and tourism opportunities for each individual building.
Cogent Management Consulting LLP, in partnership with WDR & RT Taggart, were tasked with identifying redevelopment opportunities across the Council area.
Particular attention was paid to a list of protected buildings prepared by the Ulster Architectural and Heritage Society (UAHS), which includes 79 historic "buildings at risk" within the Council area.
The report found the 11 buildings which fall outside those already included in an existing Heritage Lottery Fund scheme in Armagh and Lurgan.
They were selected based on their ability to be used together for social, economic, tourism or a mix of uses.
The 11 buildings are:
Church of Ireland, Charlemont
The former Church of Ireland was built in the early-19th century. Discussion with the Council indicates that local stakeholders expressed their view that they would like to see the building restored, albeit not to develop a bar or nightclub venue.
The report suggests potential for redevelopment into of a co-operative workspace and a restaurant with a new mezzanine.
It could be used as a community centre with a main hall, workshops, exhibition and meeting space and extension for garden allotments and parking for 10 cars.
An exhibition and craft centre with a coffee shop; or two two-bed holiday apartments with one loft style apartment with feature entrance, also suggested.
Former Poyntzpass Primary School 
A building preservation notice can be used to prevent un-listed buildings of special architectural or historic interest from being demolished or altered in a way that might affect their special character was served on the building in January 2007, and full statutory protection was confirmed in June 2007.
Prior to this, there had been concerns locally for the future of the building after it was placed for sale on the open market.
A planning application was submitted in March 2015 to change the use of the former primary school into 2 apartments. The application was subsequently withdrawn in March 2016
The former school could be used for office accommodation with additional parking included.
While there is a chance to turn this building into accommodation it could potentially work as a visitor centre.
This could include: a coffee shop; craft / art exhibition space; craft / art shop; and enlarged access road from the street plus additional parking (8 – 10 spaces).
Castle Dillon Stables, Loughgall
According to the UAHS, the stables continue to deteriorate despite hopes being raised several years ago of a potential restoration scheme.
A large number of roof slates are missing and part of the roof structure appears at serious risk of imminent collapse.
Potential for redevelopment into; office space/ workshop over both floors. There would be limited scope for external remodeling due to its listed grading.
But it could also work as an apartment complex.
The stables were designed by Thomas Cooley in 1782.
Tynan Railway Station, Coolkill Road Tynan
According to the UAHS, this building was, and still is, a Gothic block with tall pitched roofs, diamond mullioned windows and a low spire fully in keeping with its overall appearance. It was suggested that since 1993 the building has deteriorated but remains capable of reuse. Original features, including foot-bridge, signal box and platforms, are suggested to still be in place.
Potential for redevelopment into office space/ workshop or residential property.
There is a thought process that this too could work as a visitor centre (which could include a historic railway exhibition, craft / art exhibitions; and a coffee shop).
23 Dobbin Street, Armagh
According to the UAHS, the property is currently vacant, however, the main front entrance has been boarded up and has been vandalised.
The report suggests redevelopment into apartments, including the rear outbuilding; or similarly converted for retail use.
54 – 58 Main Street, Markethill 
The latter elements were renewed several decades ago due to the effects of bomb damage.
It was suggested that the properties have been empty for over two decades and on recent inspection (2017) the buildings appeared to be decaying slowly, with the wood door surrounds being of most concern and breakages to the glazing.
This space has potential for redevelopment into office accommodation with the outhouses to the rear converted into offices or workshop area.
It could also work as social housing with the remaining out buildings being demolished to provide substantial amenity
space to serve the houses and apartments. There is also potential to build additional social housing in the grounds to the rear of the buildings.
24 Meeting Street, Dromore
Earmarked for potential redevelopment into office accommodation (277m2), which could include: one office within the main building with ancillary accommodation located within the extensions; or three separate offices over each of the floors, which extend back into the existing extensions.
Potential for redevelopment into community space/ social housing/, which could include: Seven one-bed apartments; one bedsit and one theree-bed maisonette/apartment to the main building with four apartments to the rear; or one bedsit and one three-bed maisonette/apartments to the main building with two two-bed maisonette/apartments to the rear.
There is also potential for redevelopment into a tourism office/ exhibition centre; or holiday lets (a mix of two and one bed apartments).
59 Dunbarton Street, Gilford
Potential for redevelopment into office accommodation/workshop space. In addition, the outbuilding could potentially be demolished, and an extension built onto the existing building.
This building could also be commissioned for social or holiday homes/apartments.
RUC Station, Church Square, Banbridge
Potential for redevelopment into office space, as well as housing projects.The report also suggests holiday
homes/ apartments, which could include: a large 4/5 bed family home; semi-detached house; or two two-bed apartments.
The White House, 38 Main Street, Middletown
According to the UAHS, the building retains its outer layer of lime render and brightly painted window frames and door. It was suggested that 'fallen down buildings', thought to be part of a former brewery, are sited to the rear.
Potential for redevelopment into a commercial unit, which could include: office accommodation (either individually on each floor or the entire building); a coffee shop/ restaurant on the ground floor with ancillary accommodation; and site to the rear of the building could also accommodate new build retail units.
Again, this could work as townhouses and/or apartments.
14 Main Street, Scarva
Potential for redevelopment into: retail unit; or office accommodation. Or simply redevelopment for housing.
Sign Up To Our Newsletter