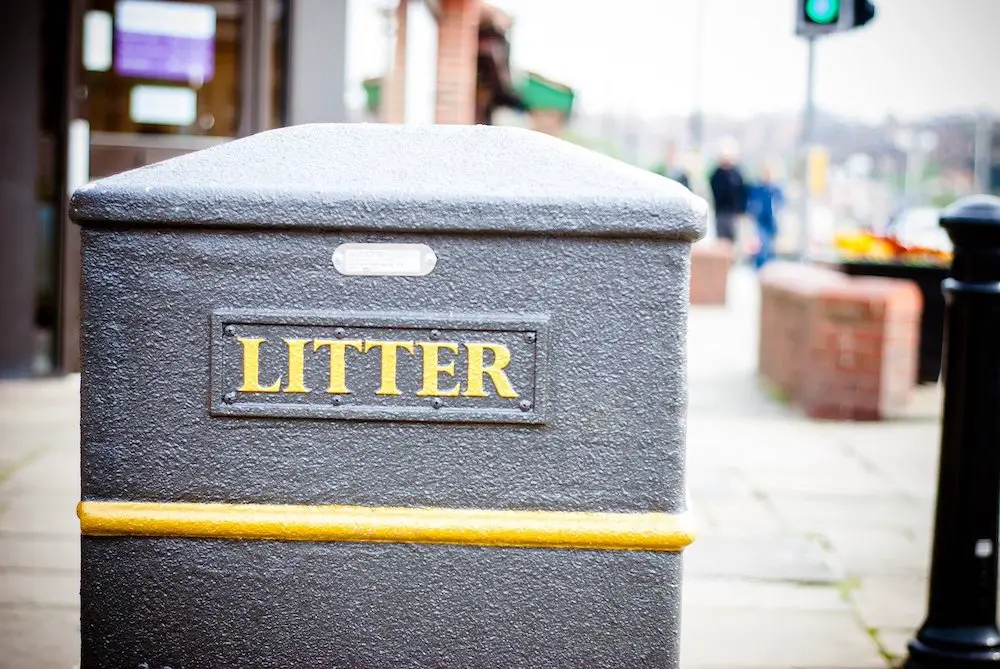 An ethnic minority support group, based in Armagh, has hit out at the tactics deployed by a private litter enforcement claiming they are going after "easy targets" whose first language may not be English.
In May of last year, Armagh City, Banbridge and Craigavon Borough Council employed Waste Investigations Support & Enforcement (WISE) – a specialist supplier of environmental crime services – to help tackle increasing littering and dog fouling problems.
The partnership was to see a visible increase in the number of Enforcement Officers, with WISE employees having powers, granted by council, to issue an £80 Fixed Penalty Notice (FPN) to anyone dropping litter in the street or failing to pick up after their dog.
Failure to pay an FPN may result in prosecution being brought and a much higher fine being imposed by the Court, as well as a potential criminal record.
However, almost a year on, the chairman of Armagh Roma Traveller Support has called into question the tactics deployed by WISE employees.
Speaking to Armagh I, he said: "We were told that this programme had been advertised, with extra signages, extra bins and road markings but that is simply not the case.
"I haven't seen a sign in any language; there are four signs I have seen in the town but I will give the benefit of the doubt on six. There are two for no dumping on Scotch Street and Thomas Street, then there are two for picking up dog poo on Banbrook Hill."
The chairman commented that he had seen a high proportion of those who use his services targeted by the private firm.
"I contacted WISE for a Freedom of Information on how many of their employees are bilingual, which they replied to stating that none are and they don't use interpreting services," he said.
"When I asked them how they give ticket to non-English speakers, they said they had translation cards. I mean, in what language, are they walking about with 50 cards to accommodate everyone they meet."
Furthermore, the chairman asked about the proportion of foreign nationals ticketed in the past year but was told that WISE do not note the origin or ethnicity.
"We were not contacted, there has been no consultation or education," he claimed, "they see foreign nationals as an easy target, it is basically if you don't understand English, you don't have rights.
"We contacted the Equality Commission and the council, but they have consulted nobody about this. They are not approaching people originally from the area as they can give as good as they get and will be confrontational."
Armagh Roma Traveller Support have been contacted by many from the Roma community who were unaware of what they were being ticketed for and cannot challenge it.
"There was one fella who was outside a bookies with a load of others smoking, he was singled out as the rest of them were from around the town.
"He tried to explain to them that he did not have any cigarettes on him because he had been ticketed the year before; he even offered to pick all the butts up but the took his ID card and gave him a ticket."
The chairman said the group have managed to have a number of tickets quashed because, although they have cameras they "can't record without permission so they have no evidence of any offence".
He added that he had no problem with the scheme but believed there was a great lack of signage and engagement with those from other origins.
"If they are warned that is fine, there is no excuse they know it's an offence but they are way off the mark at the moment.
"It is not just foreign nationals either, they are targeting old boys outside the front of bars. There is one fella who has some mental health problems and they gave him a ticket after he put a butt down a grating.
"The police would not be able to interview him without an appropriate adult, so how are they able to give him a ticket. They don't know if he understands or knows what is happening, they are just firing tickets out left right and centre."
A council spokesperson stated: "Armagh City, Banbridge and Craigavon Borough Council takes a zero tolerance approach to littering. Environmental Wardens and Waste Investigations Support and Enforcement (WISE) Environmental Officers issue £80 Fixed Penalty Notices to anyone caught littering, and their message is 'the best way to avoid a fine is to avoid littering'."
Council highlighted that WISE Environmental Officers carry multi-language cards for non-English speakers so that everyone caught littering understands why they are being issued with a fine.
"Education has played a big part in tackling the issue of littering, and Council has been running public awareness-raising campaigns for many years. Council officers have also reached out to community groups, including minority ethnic and migrant groups, to offer to speak directly to communities on the issue of littering," the spokesperson said.
"In the next few weeks Council is launching a multi-language anti-littering campaign which will appear on bus shelters in the city and town centres. As part of the campaign, Environmental Wardens and WISE Environmental Officers will be handing out free 'pocket ashtrays' which are reusable pouches for easy disposal of cigarette litter when out and about in the Borough."
Council added: "Cigarette butts are the main form of litter on our streets and it takes considerable use of Council resources and ratepayers' money to continually clean up the mess left behind.
"Cigarette filters contain plastic, which take hundreds of years to break down in the environment and are often thrown in gullies where they ultimately end up in the water supply causing harm to fish, birds and other wildlife. The protection of such habitats is also crucial to reducing climate change impacts as a healthy environment will help remove carbon dioxide from the air."
Sign Up To Our Newsletter