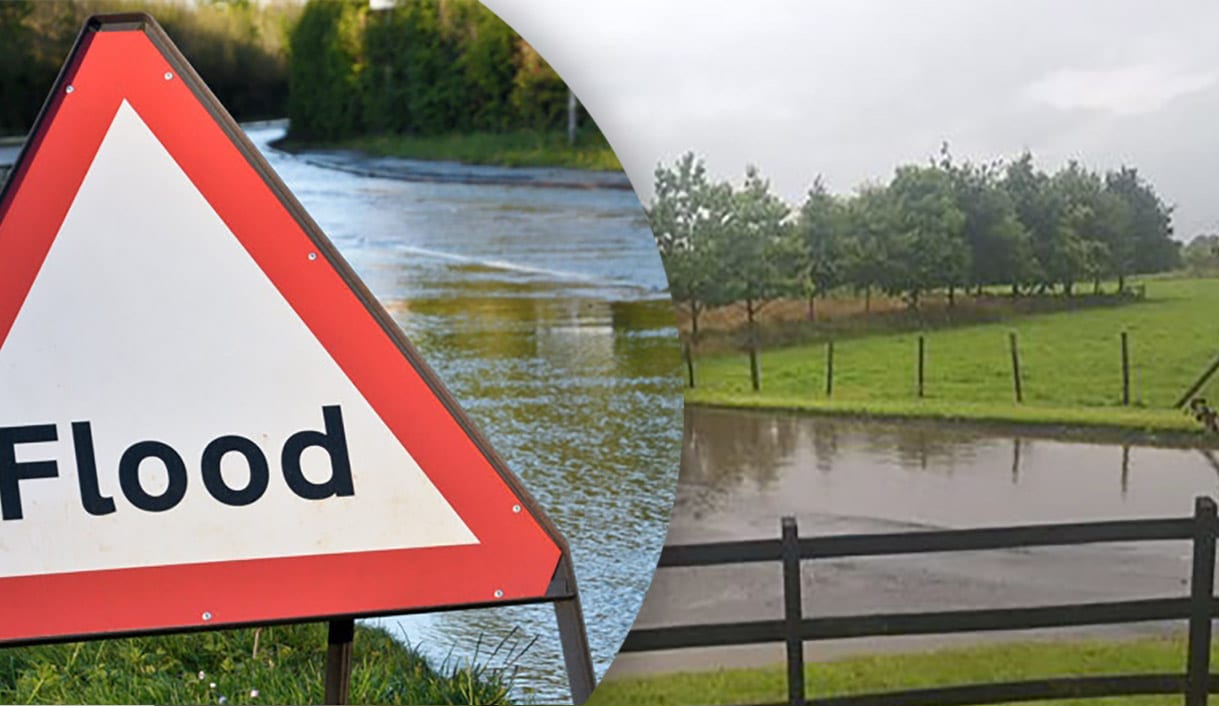 Heavy rain overnight has caused problems on local roads this morning (Thursday).
We've been getting reports of really bad flooding in and around the Ballycrummy area of Armagh with cars turning back on themselves.
The Killylea Road is clear but there is major flooding in the fields either side while the grass to the rear of Mullacreevie is akin to a lake.
This despite efforts a number of years ago to upgrade drainage to prevent this from happening.
The Callanbridge side of the Nursery Road is also flooded with the river making its way on to the road there.
In Craigavon, the paths in and around the Brownlow area are impassable. Some underpasses are completely flooded.
The forecast suggests this issue will get worse with heavy rain expected throughout the day with Saturday to be much worse again.
The Met Office has issued another yellow weather warning for wind from Saturday through until at least Monday.
A deep area of low pressure which as been officially named by the Met Office as Storm Dennis. It is expected bring high winds and heavy rain throughout the weekend.
Meanwhile, police in Newry and Mourne are also advising motorists of severe flooding in the area.
The worst of it hit the Shore Road in Warrenpoint where high tide came over the sea wall.
Transport NI have been working to clear the flood here however police are urging all drivers this morning to take extra care as you will be likely to encounter large puddles on parts of the road especially on country routes.
If you are out and about in the car today make sure your tyres and brakes are in good shape.
It's always better to check first as in these wintery conditions it can make all the difference.
Sign Up To Our Newsletter