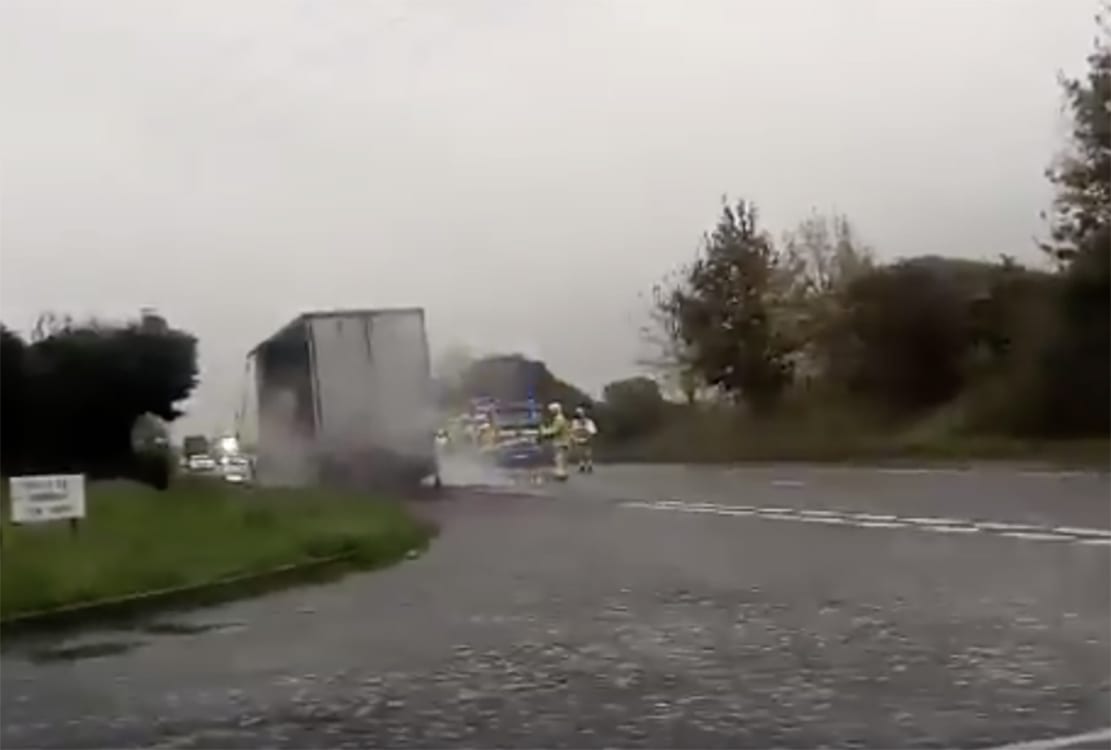 The main Portadown to Armagh Road was closed for a period this morning after a lorry caught fire.
Fire crews were on the scene for a period dealing with the blaze shortly after 9.30am.
Two fire appliances from Portadown attended the fire after it accidentally caught fire.
A Northern Ireland Fire and Rescue Service spokesperson said the call came in at 9.36am for an incident involving a lorry on the Dobbin Road.
They confirmed the cause of the fire was "accidental ignition".
The incident was dealt with at 10.15am and the road re-opened a short time later.
It is expected to be a busy 24 hours for firefighters across Northern Ireland with all emergency responders put on alert.
The Head of the Northern Ireland Civil Service, David Sterling, held an emergency meeting with the Permanent Secretaries from all Government Departments this morning.
This meeting followed on from work that had taken place on Friday and over the weekend by Departments and Agencies who are part of the multi-agency emergency responders group.
At the meeting David Sterling was briefed on the state of readiness and forecasts for Storm Ophelia.
It was agreed:
To activate the Civil Contingencies Group for Northern Ireland, chaired by David Sterling, as part of the action being taken to ensure we are fully prepared for the storm and its aftermath. The Group, comprising all Departments and Agencies across the public sector, will meet early this afternoon.
Further guidance will also be issued this afternoon in relation to school opening arrangements for tomorrow Tuesday 17 October.
All Government buildings providing non-essential services will close at 13:00hrs today
All non-essential civil service staff are to leave work at 13:00hrs today and those who can work from home should do so.
Public information and safety messages:
People should take due care if travelling and listen to local media broadcasts regarding the weather situation.
Very strong winds are predicted making driving conditions hazardous, especially for more vulnerable road users, for example, cyclists, pedestrians, motorcyclists and high sided vehicles. Road users should pay particular attention to the risk posed by fallen trees and debris.
Power outages could potentially occur. People should stay away from fallen cables that may have broken due to the high winds.
People are asked to check in on isolated and vulnerable neighbours today in advance of the oncoming severe weather and after the worst of the weather has passed.
People are advised to remove patio furniture, rubbish bins and any loose items from around buildings, which could be moved by the wind.
It was agreed that all responders would continue to work closely together to minimise the impact and disruption. Further information will be communicated as fast as possible in this developing situation.
More information is available on the nidirect website at: https://www.nidirect.gov.uk/news/strong-winds-warning-power-and-travel-advice.
Sign Up To Our Newsletter