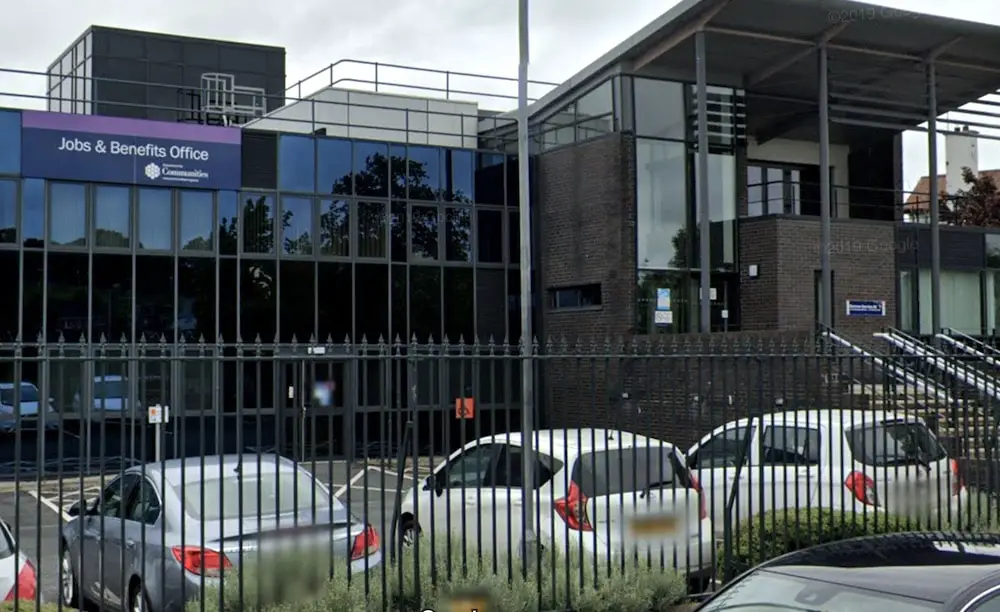 A fourth member of staff at the Jobs and Benefits Office in Armagh has reportedly tested positive for Covid-19.
And the office will be open for business on Tuesday, it has been confirmed.
A source – who expressed concerns over the current situation – told Armagh I that two members of staff had tested positive on Wednesday past, September 30.
The source said: "They shut early last Wednesday afternoon at 1pm for a deep clean following two positive cases, which was finished by 4pm, and they were re-open for business as usual the next morning.
"They are open to the public for school meal and uniform forms so public are coming in and out without an awareness of whether they've been in contact with someone who has tested positive.
"In fact they are discussing re-opening to the public this week despite clearly being riddled with Covid."
It is understood a third case with a staff connection was confirmed after Wednesday's original two cases.
And the source has indicated that a fourth case has also now tested positive.
The source said: "I just think it's not acceptable as many of these employees and public coming in may be vulnerable.
"Any other business in the town will close for even a day to properly deep clean. They're being put at risk I feel."
A spokesperson for the Department for Communities – which is responsible for the Jobs and Benefits Office said that health and safety of staff "remains a priority for DfC management".
He added: "We can confirm that all appropriate action has been taken in response to the positive cases in Armagh Jobs & Benefits office and that PHA guidance is being followed.
"Daily cleaning services, including touch points, continues on site, hand sanitiser is available and social distancing measures are in place. In addition, measures have now been taken to segregate business areas within the office to further reduce the risk of infection.
"PHA Track and Trace services will make contact with any staff who have been within two metres of those individuals who have tested positive for more than 15 minutes.
"There is limited opening of the public office to facilitate small numbers of customers who require assistance with Free School Meals and Uniform Grant forms.
"Any customer presenting for assistance will be asked to use hand sanitiser and the use a face covering. Masks are available on site for this purpose."
Sign Up To Our Newsletter