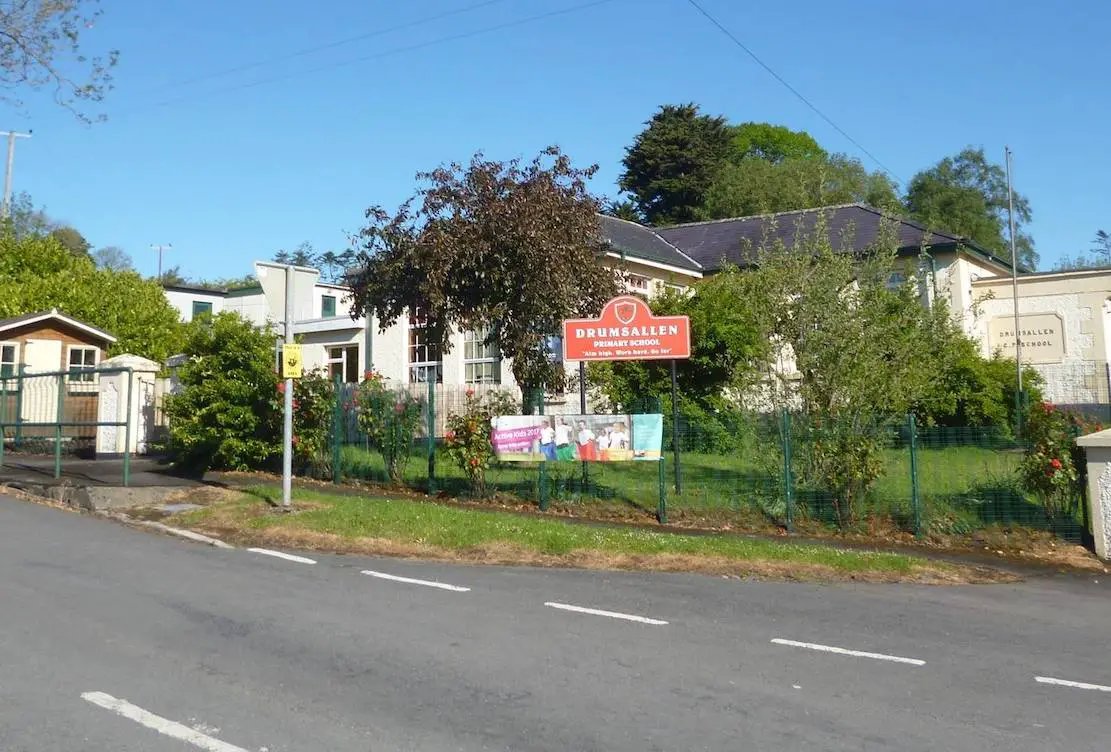 The fate of a rural County Armagh primary school has been sealed.
The Education Authority has now formally approved a development proposal in relation to the future of Drumsallen Primary School, on the Dernasigh Road, just a few miles outside Armagh.
The proposal, published back in January and open to consultation, is only the second in Northern Ireland to be rubber-stamped by the Education Authority since the introduction of lockdown in March.
The proposal was that "Drumsallen Primary School will discontinue with effect from 31 August 2020, or as soon as possible thereafter".
The development proposal to 'discontinue' Drumsallen Primary School is still listed as previously by the Education Authority and has been given the go-ahead.
It is detailed as having been "approved (with modification)".
That modification – since outlined by the Department of Education – is that the school will still close. But the closure date has been put back by 12 months and will take place from the end of August 2021 instead.
The 'case for change' documents had pointed to 'sustainability' issues given its location and three other available schools in the area – Churchill Primary in Caledon, Killylea PS and the Armstrong PS in Armagh.
The school, which had 23 pupils on the roll-books, recently held a socially-distanced event to say farewell to its sole Primary 7 pupil as she prepared for secondary school education.
As Armagh I reported earlier this year, a pre-consultation questionnaire had run online between September and November last year and brought in 13 responses, including one on behalf of all eight members of staff at the school.
Respondents pointed to Drumsallen Primary School as providing "excellent education for the children of the area" in a building which functioned as a hub for Drumsallen Rural Community Association.
Correspondents also disputed assertions that larger schools will enhance the learning experience in the provision of after school activities, as they insist pupils at Drumsallen have "ample opportunities to attend a full range of extra-curricular activities".
This was subsequently followed-up with a formal proposal to discontinue which we revealed at the start of February.
When we first published details of the story, some strong views emerged.
One former pupil wrote: "I attended Drumsallen, as did my daughter, and I would have liked for my grandson to go too but that will not be an option now if they go ahead with this.
"Drumsallen has a long history in the area and is part of the community and it's a travesty to close it. Sometimes things need to be based on factors other than just pounds, shillings and pence.
"It will be a huge loss."
Another from outside the area had shared their views.
"We lost our local primary school too and it has had a big impact on us and our neighbours," she commented.
"Rural communities are just being destroyed. Schools close, Post Offices are shut down and a complete way of life is being wiped out at the stroke of a pen.
"It's a sad day when things like this happen because when they're gone, they're gone and there'll be no going back again."
Sign Up To Our Newsletter