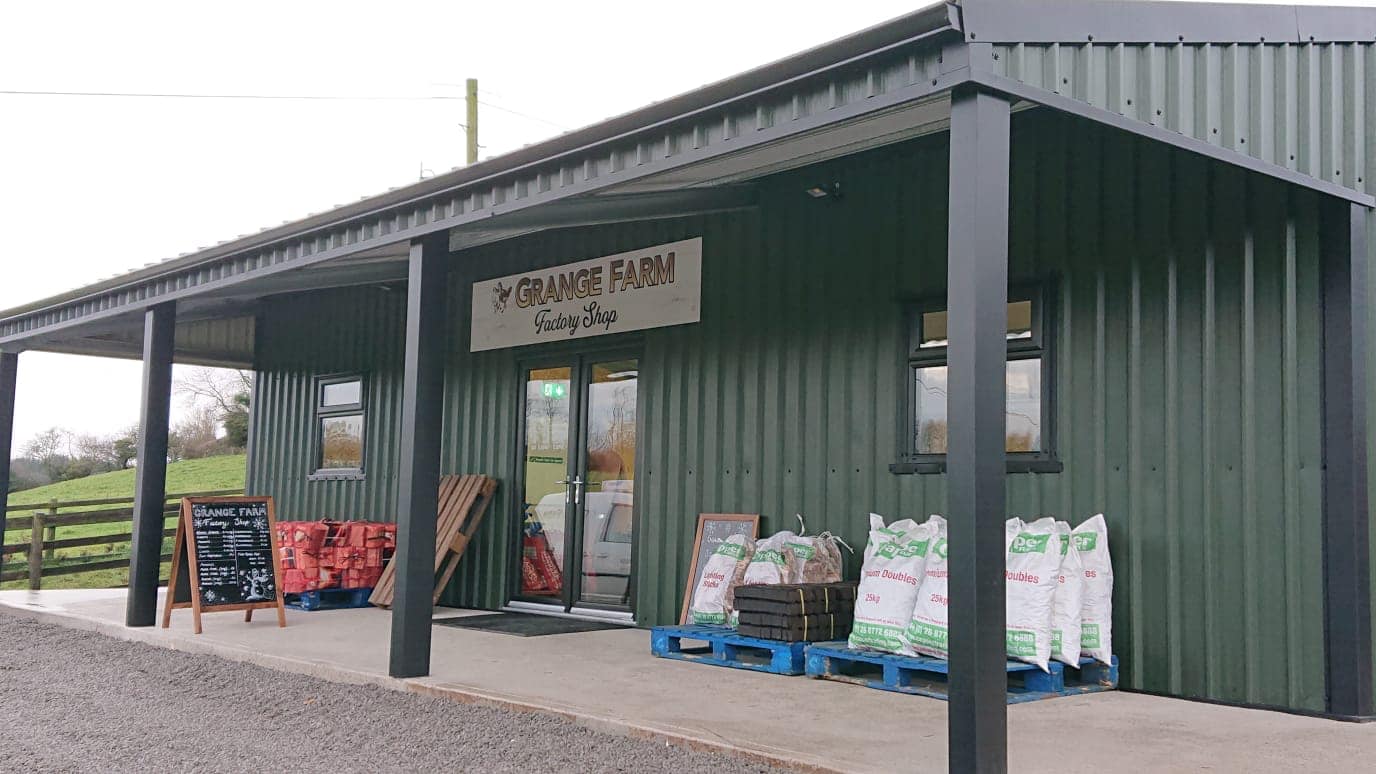 A family-run business on the outskirts of Moy, which began with a humble egg-run more than thirty years ago, Grange Farm has continued to grow and has now taken flight with the opening of a brand new factory shop.
Grange Farm properly established itself as an egg business back in 1987, operating out of its Drumgrannon Road premises, between Moy and Dungannon.
The Troughton family sold eggs to local shops and wholesalers, and sensing the demand to provide a wider range of products, the company expanded in 2004 to supply a broader customer base with poultry, beef, pork, seafood, vegetables, potatoes and fresh cut chips.
As a result of their dedication to quality, reliability, and good customer service, the business has continued to sprout from its early roots.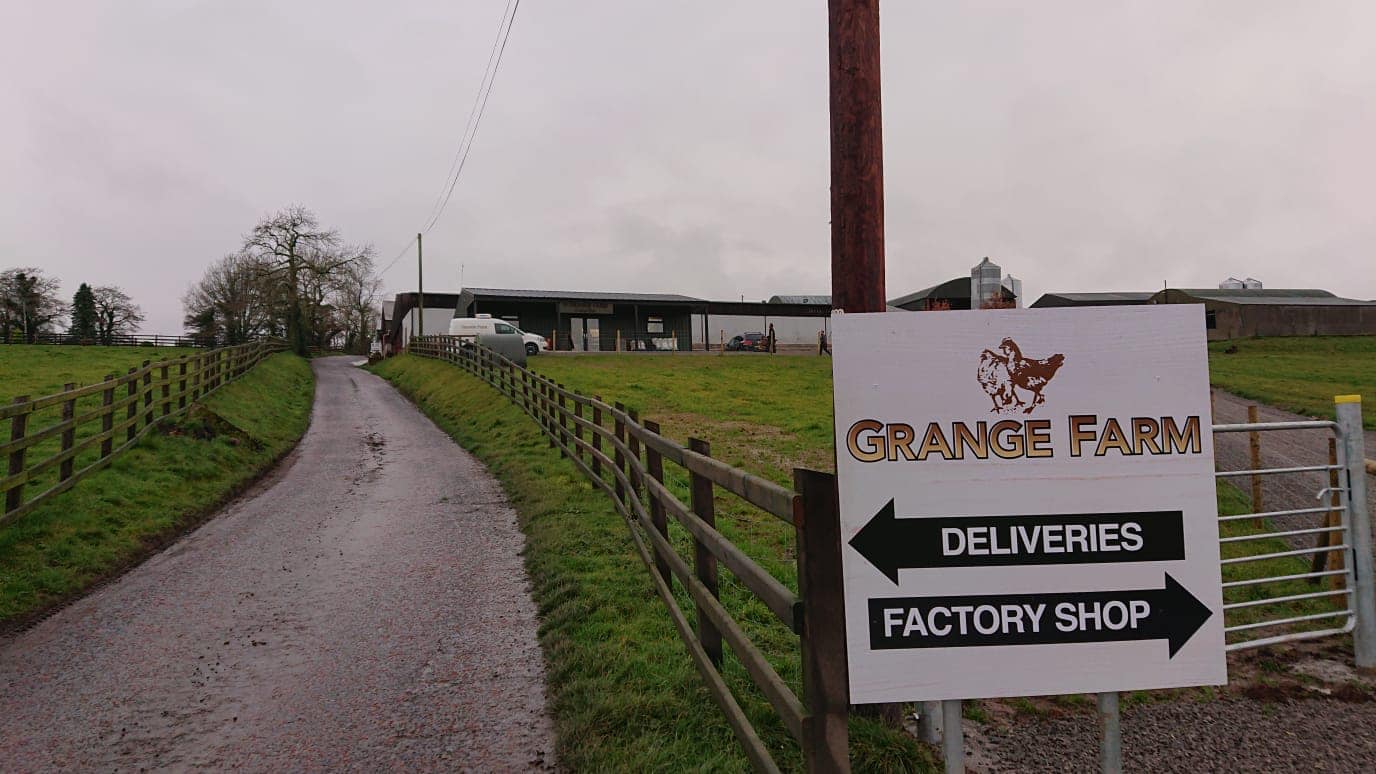 And this weekend, Grange Farm officially opened its brand new factory shop – a move which had been a number of years in the making.
Speaking to Armagh I, George Troughton, who runs the business alongside his brother and father (both Thomas) – the latter of whom looks after the farm affairs, says the shop come about as a result of habits instilled by their customers over the last few years.
"Well, the business has been a long-time in the making and is still family at heart," George said.
"It started out with my mum and dad selling eggs and then my brothers and sisters helped out, but when I left school I took it on and tried to diversify into other products, and that's how it has developed since.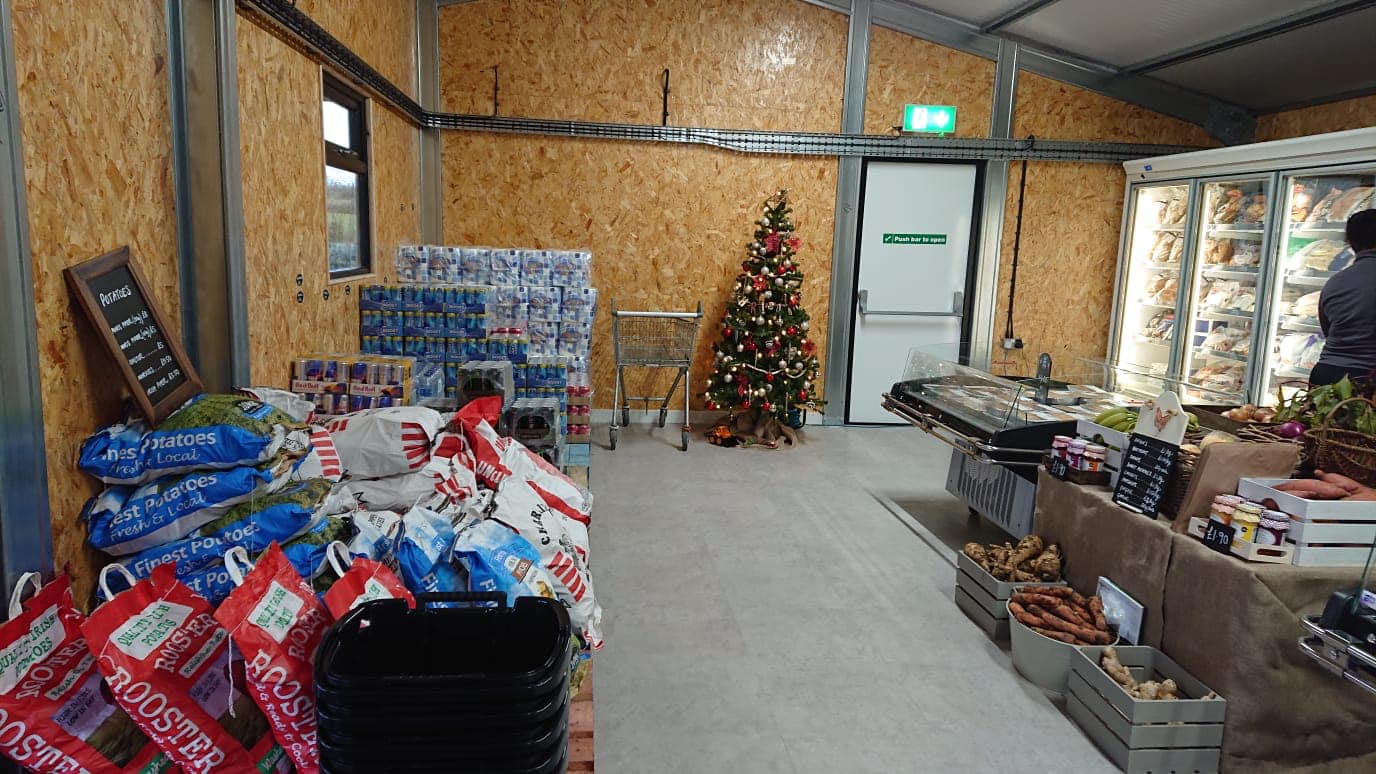 "My brother and I would look after the business while my father concerns himself with the farm," added George.
Grange Farm operates as a wholesale business, supplying takeaways, restaurants, hotels, catering outlets and shops across all six counties in Northern Ireland, as well as many local butchers.
But given its friendly atmosphere and nature, people began visiting the store, calling by for their bag of spuds, half a tub of chicken fillets, a tray of eggs and more.
The factory began to develop a life of its own, so much so the Troughton's decided to open a shop for it – Grange Farm Factory was officially born.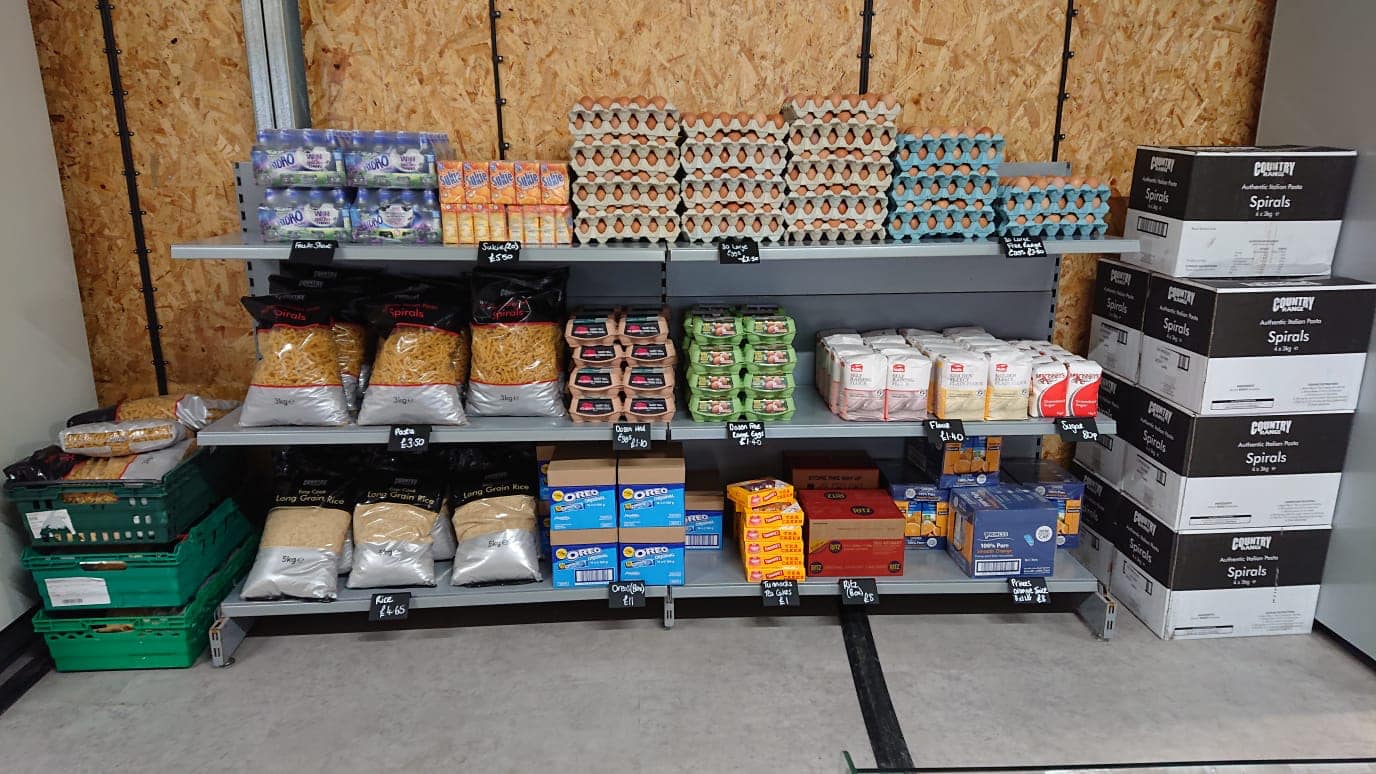 Decades on from that early egg run its safe to say Grange Farm has come along way but at their core are those family business values; aiming to provide top quality local produce, combined with a friendly and reliable service – whether in store or on delivery – at competitive prices.
Furthermore, if you celiac you'll understand the struggle with frozen and breaded produce. Grange Farm are proud stockists of Rosie and Jim goods.
Rosie and Jim use only fresh premium grade chicken fillet reared on EU farms and the cleanest ingredients possible to produce gluten free chicken products that ooze quality and have a very natural 'homemade' appeal. Prices ranging from £5.50
To find out more about the products on offer at Grange Farm, click out their website here. You can also find them on Facebook here.
Contact:  70 Drumgrannon Road Dungannon, County Tyrone BT71 7DY. Tel: 028 8778 4550 Fax: 028 9095 0692 Email: info@grangefarm.com
Sign Up To Our Newsletter