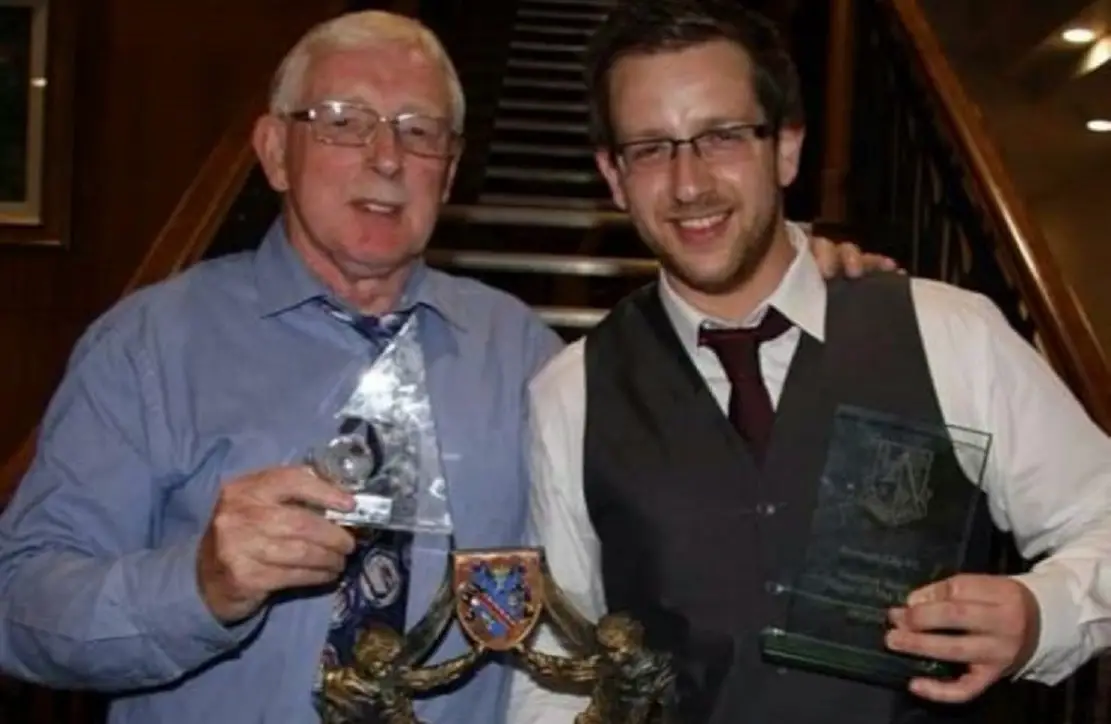 Over 40 Armagh men will be dusting off their boots next month for a charity match in aid of the Gillis Memory Centre in the city.
John Daly has organised the event to help raise-much needed funds for the Loughgall Road facility, which has offered care to his father, the legendary local sportsman Sean 'Dingle' Daly.
The Armagh City FC stalwart and former County GAA man was diagnosed with Lewy Body Dementia earlier this year.
Speaking to Armagh I, John explained how the idea came about and they felt inspired to do something – and how they were overwhelmed when the call went out.
"It started out just as a bit of a kickabout to raise some money for the Gillis Ward in Mullinure, because they have very limited funds.
"We just wanted to raise a few pound for them, like if I raised £1,000 I was happy enough."
However, after floating out a group text to gauge interest John got between 40 and 50 replies back saying he could count on them being there.
And because the date is sandwiched between Christmas and New Year there are plenty of people to play!
"It has slowly but surely spiralled out of control," explained John. "A lot of people are home so most are in and it can also be a get-together at Devlin's Bar afterwards because that is where my dad used to drink.
"He more or less started the youth set up at Armagh City years ago, so he would know quite a lot of the boys.
"He would have been known for playing Gaelic too – he would have taken Friday football at the community centre too."
John also was quick to highlight the diversity of experience in the players which will be taking to the field next month.
"There are older boys the same age as my dad looking to play; there are boys over 60 dusting off the boots to play but no doubt they will be the most competitive," he added.
Devlin's Bar afterwards is sure to be heaving as players, spectators, family and friends will all be coming together to raise more money for the centre through a raffle.
John joked: "Unless she puts on an extension I doubt they will fit everyone in but we will manage!"
The charity match is taking place on December 28, at 6pm, at Holm Park, the Ardmore home of Armagh City FC.
Then it is on to Devlin's for 'afters' and a raffle from 9pm!
Proceeds will go to the Gillis Centre to help their team provide more therapeutic activities for people living with dementia, along with a donation to the Alzeimher's Society.
Sign Up To Our Newsletter