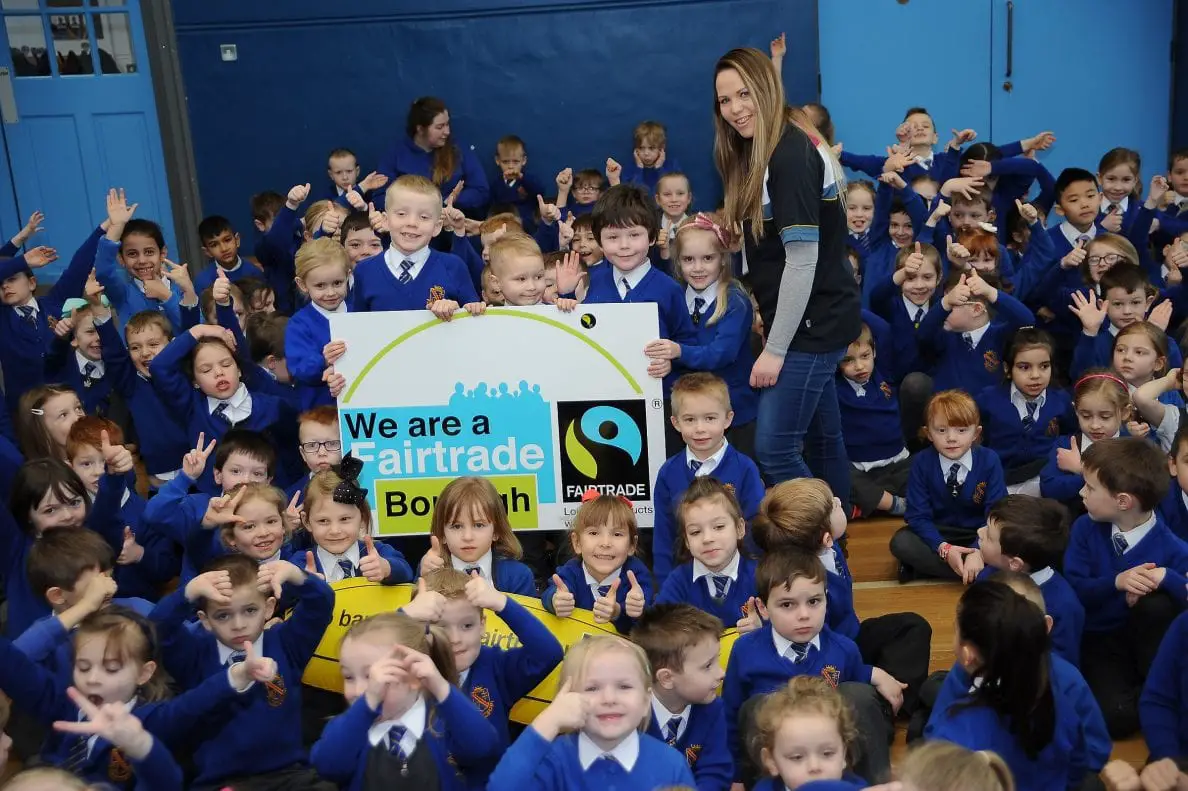 'Pablo the Super Banana' flew into Armstrong Primary School recently to showcase his number one superpower – Fairtrade for all!
Helping Pablo on his way was Armagh City, Banbridge and Craigavon Borough Council's Environmental Education Officer, Gemma Richardson, who was celebrating Fairtrade Fortnight 2018.
Gemma chatted to pupils about all things Fairtrade and everything the council does to support it.
Pupils heard about global inequalities, unfairness in trade rules and working conditions and learnt the many benefits of buying Fairtrade including workers and farmers being paid fairly and no slave labour or child labour involved in the production of Fairtrade products.
All of the pupils got to play the 'banana split' game where they found out how much money each person in the banana production line gets paid for their work.
Pupils also spent some time discussing the Fairtrade mark and the products they have already seen it on such as coffee, tea, chocolate and bananas.
This informative event is a great way to teach young people about the many benefits of shopping and using Fairtrade – schools, community groups and churches who would like to host a workshop such as this should contact Gemma Richardson on 028 4066 0604 or email gemma.richardson@armaghbanbridgecraigavon.gov.uk.
And don't forget to look out for the Fairtrade logo on a variety of items, including fruit, vegetables, tea, coffee, sugar, chocolate, flowers and jewellery to continue to support this very worthy initiative.
Sign Up To Our Newsletter