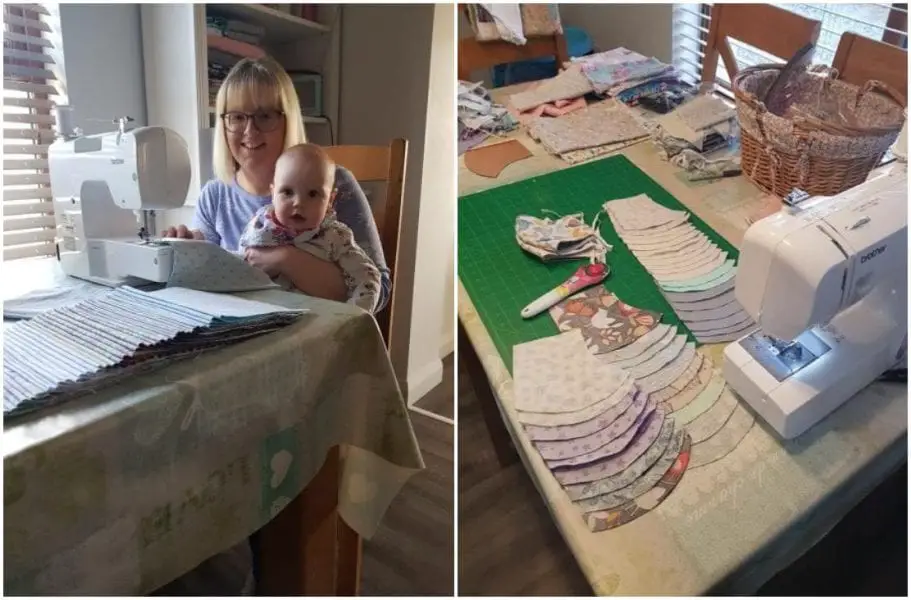 An Aughnacloy woman – originally from Killylea – has been hand-making and supplying face masks across Tyrone and Armagh for the best part of a month.
Heather Givan has been donating her time and skills to making much-needed face masks for frontline workers during the Covid-19 crisis.
The former City of Armagh High School pupil hasn't been charging a penny for her masks, which come in a broad range of colours and design.
"I'm pleased to have a skill that I can put to use in these very hard times," Heather told Armagh I.
"I only really make clothes for my kids; it's a hobby that I enjoy but after seeing the shortage of PPE, not only for our health care workers, but for all frontline staff, I wanted to do something to help – I wanted to play my part."
To date the mother-of-two has made over 300 masks and has orders sitting for almost the same again.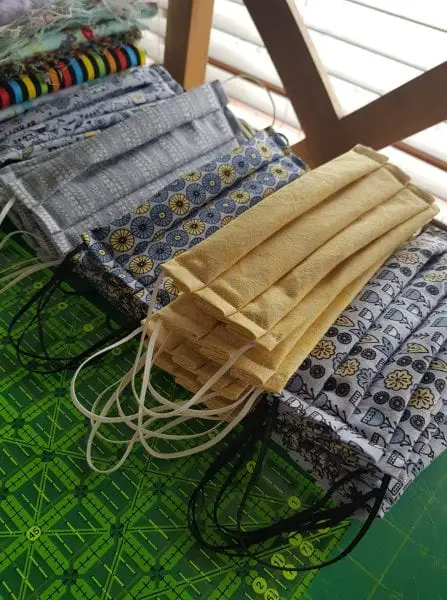 "This is not for any form of gain; I'm one woman, one sowing machine and I just want to help," she added.
Heather says she is grateful to the local independent businesses who has supplied her with material, either free or at a greatly reduced cost.
"Local companies have been great," she commented. "Some dropping material off at the house and others posting it out to me – and in particular the Cotton Shed in the Portadown area, who donated fabric for free; the sewing drawer Bangor and Sew & Sew Lurgan for the free elastic."
Heather explained that while the face masks are free of charge, some people has insisted on making a donation.
"Any donations that I have been getting is going straight back into material for more masks and I'll keep going as long as I can."
Salley's Spar of Aughnacloy (image below) are a very happy "customer" and took to Facebook to publicly thank Heather and another local woman, Sara Khan, for their order of face masks.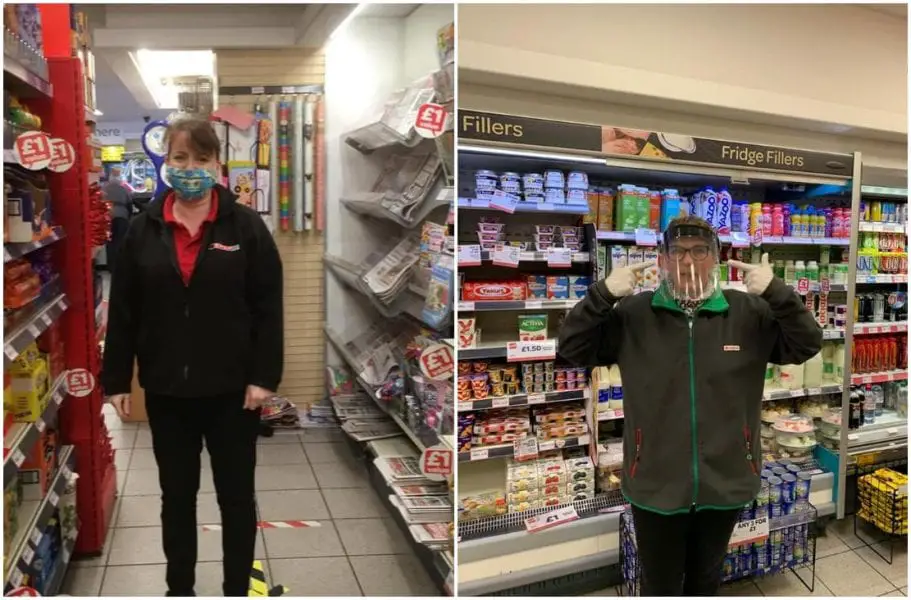 In times like this people find small ways to say a big thank-you, and Heather has been overwhelmed by the lovely sentiments from people who have left lovely gifts, such as Easter eggs, on her doorstep.
Sara added: "Thanks for everyone, there really was no need but they all made me smile."
Heather is happy to help those in need of a face mask and can be contacted directly on Facebook here. Orders need to be collected from her home in Aughnacloy, whilst maintaining social distancing.
Sign Up To Our Newsletter