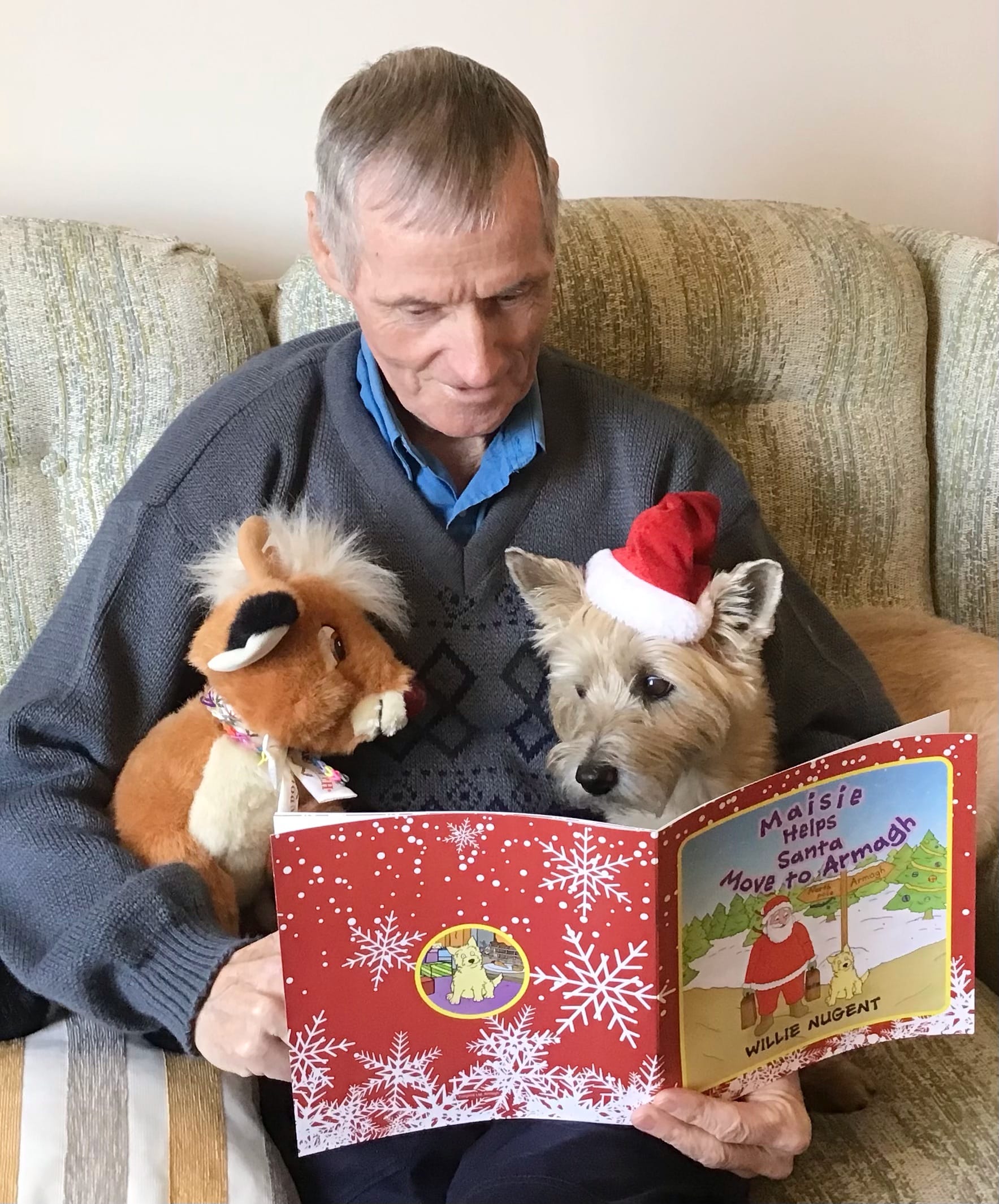 It's now as much a part of Christmas as mince pies and presents!
And, while we're on the subject of presents, it makes for a great gift idea.
Yes, you've guessed it! Armagh's very own Willie Nugent is back with his latest book.
And, as always, the timely publication – a huge hit with adults and children alike – will be boosting local charities.
It's all in a day's work for Armagh's champion fundraiser, whose canine companion Maisie is once again the hero of the story.
'Maisie Helps Santa Move to Armagh' is out now.
And while everything in life appears to have shot through the roof in terms of pricing it's good to know that some things stay the same.
For, as always, the very reasonable asking price of £5 applies.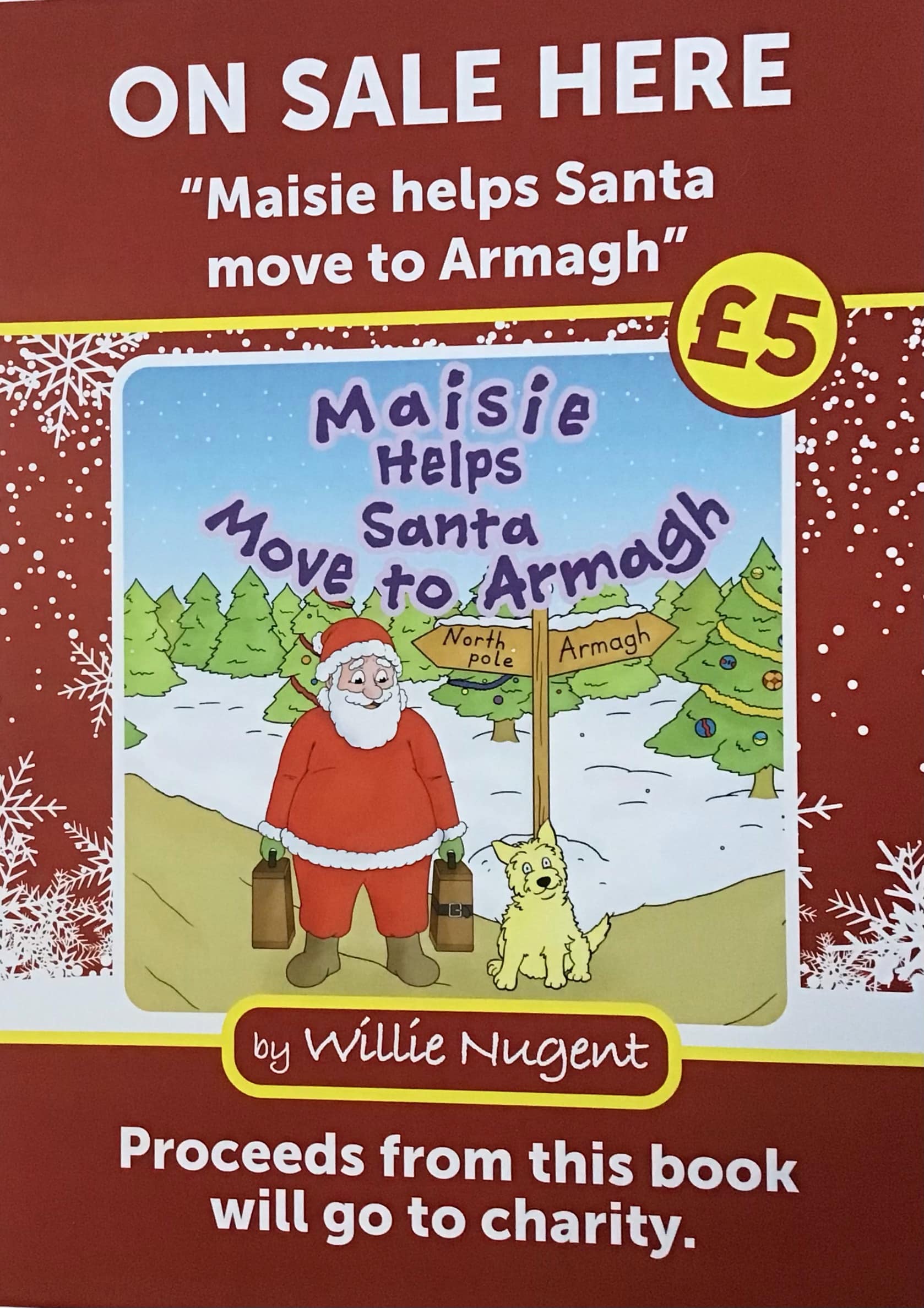 Those who snap up copies can also be assured that their fiver is going to help those who need it most.
The money raised will be split between three worthy causes – the Royal Belfast Hospital for Sick Children, Friends of the Cancer Centre at Belfast City Hospital and Guide Dogs for the Blind.
Willie would like to thank Trimprint Armagh, his illustrator, Simon Goodyear, and his sponsor, Nugent and Gibney Ltd, for their never-ending support.
You can buy your copy of 'Maisie Helps Santa Move to Armagh' now from Trimprint shop in Armagh, Raffles, Curran's Spar, Dessie's, Gazette shop, Macari's Newsagents, T G Hawthorne's, Pet World, Frances Hairdressers and Armagh Blooms.
So go on, give your littl'un an early festive treat and help support the work of three brilliant local charities!!
Sign Up To Our Newsletter